DE
Wie kann das Design die Beziehung zwischen dem Textil und der Betrachter:in stärken? Ausgehend von dieser Frage, thematisiert die Kollektion RE:SEE den Perspektivenwechsel. Die Kollektion sucht nach gestalterischen Ideen, wie die Betrachtung von Textilien als ein bewusster Akt gestaltet werden kann. Die Textilien regen durch ihre Gestaltung zum mehrmaligen Entdecken an, indem die Motive erst aus bestimmten Standpunkten erkennbar werden. Hierfür dienen Anamorphosen und Rasterungen, die mittels Inkjetdruck und Jacquard-Strickerei auf das Textil übertragen werden. Die Kollektion fordert die Betrachter:in damit nicht nur auf, sich dem Textil gegenüber räumlich zu positionieren, sondern auch die eigene Haltung zum Textil zu überdenken.
EN
How can design reinforce the relationship between the textile and the viewer? Starting from this question, the collection RE:SEE addresses the theme of changes in perspective. The collection seeks to find design ideas for how looking at textiles can be shaped into a conscious act. Through their design the textiles encourage repeated discovery in that the motifs only become apparent when viewed from particular angles. This effect lies in the anamophoses and halftones, which are applied to the textile using inkjet printing and jacquard knitting. The collection not only obliges the viewers to position themselves spatially vis-à-vis the textile but also to rethink our own attitudes towards textiles.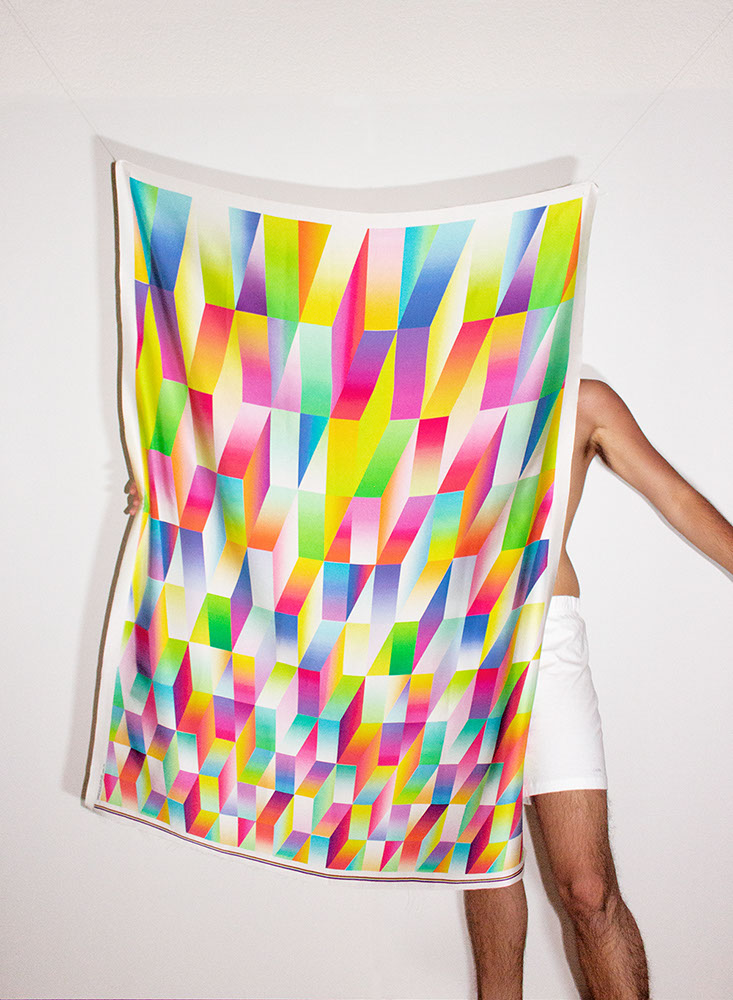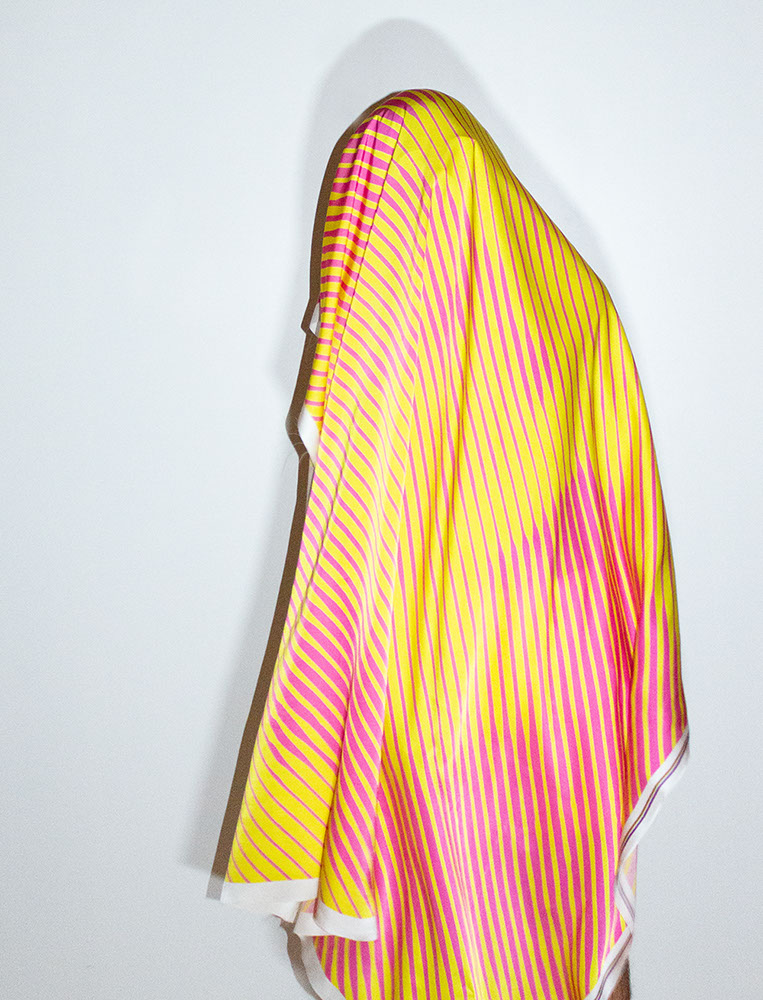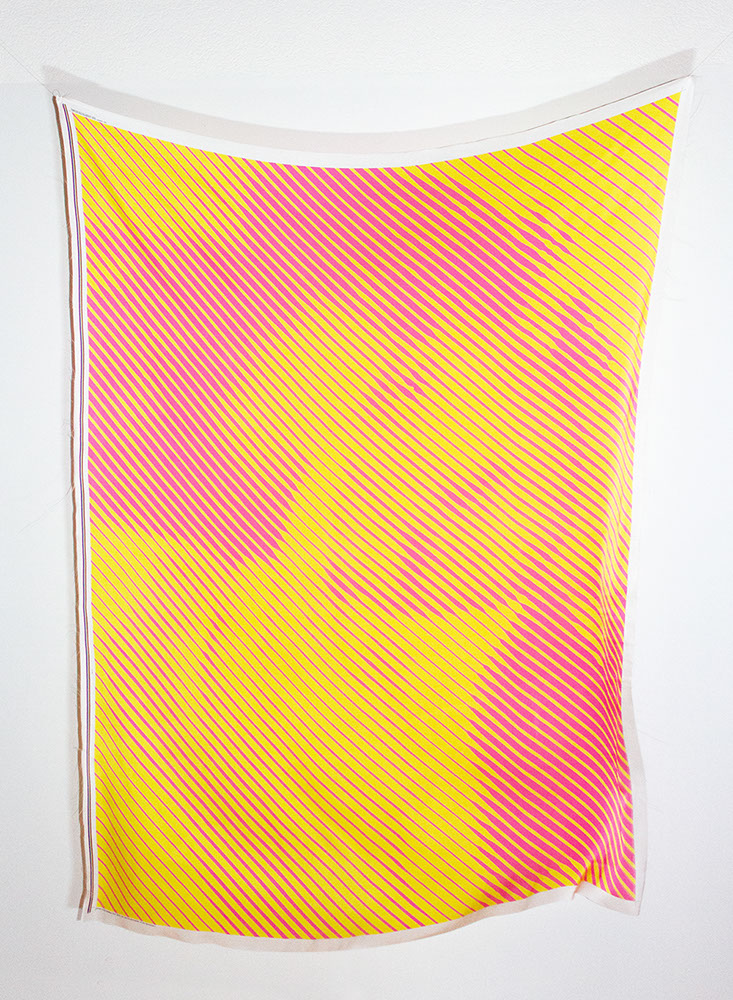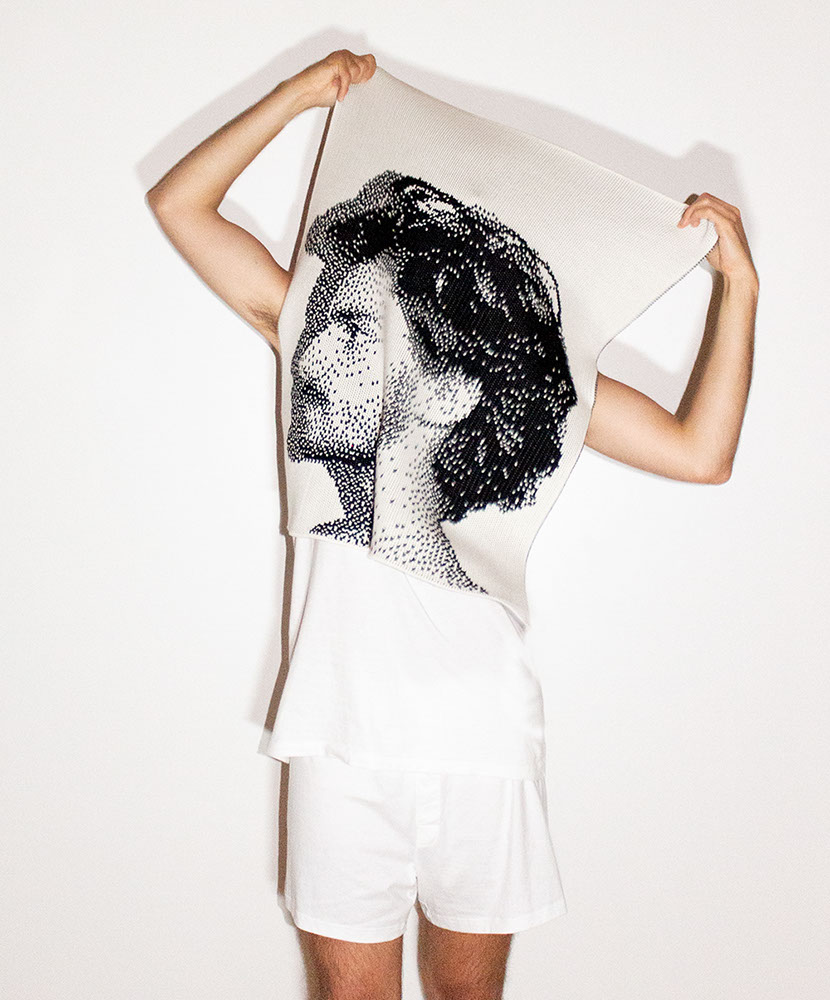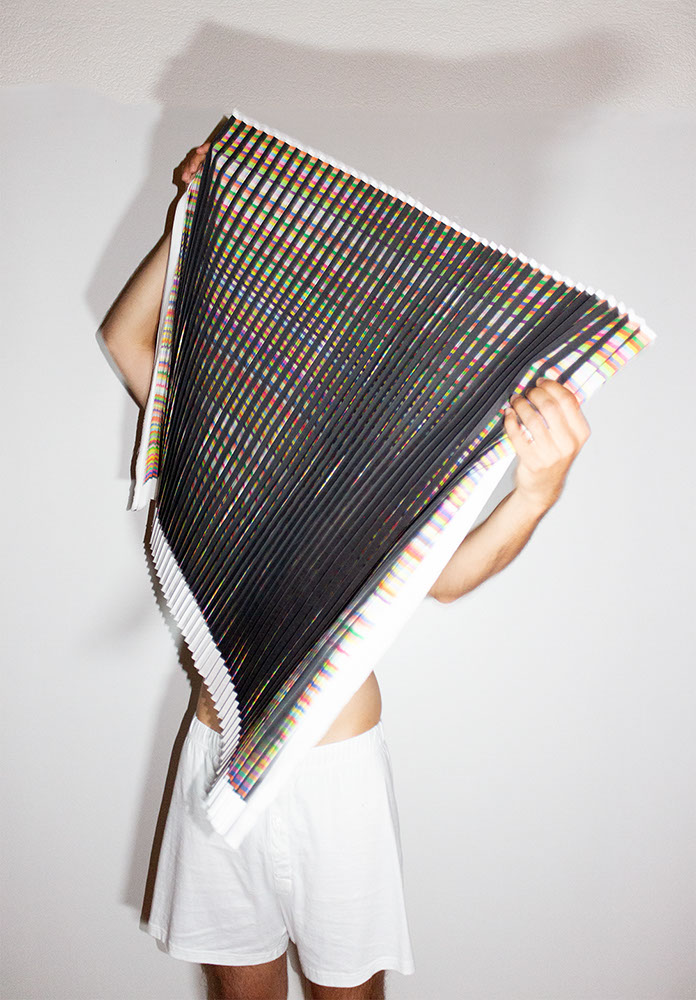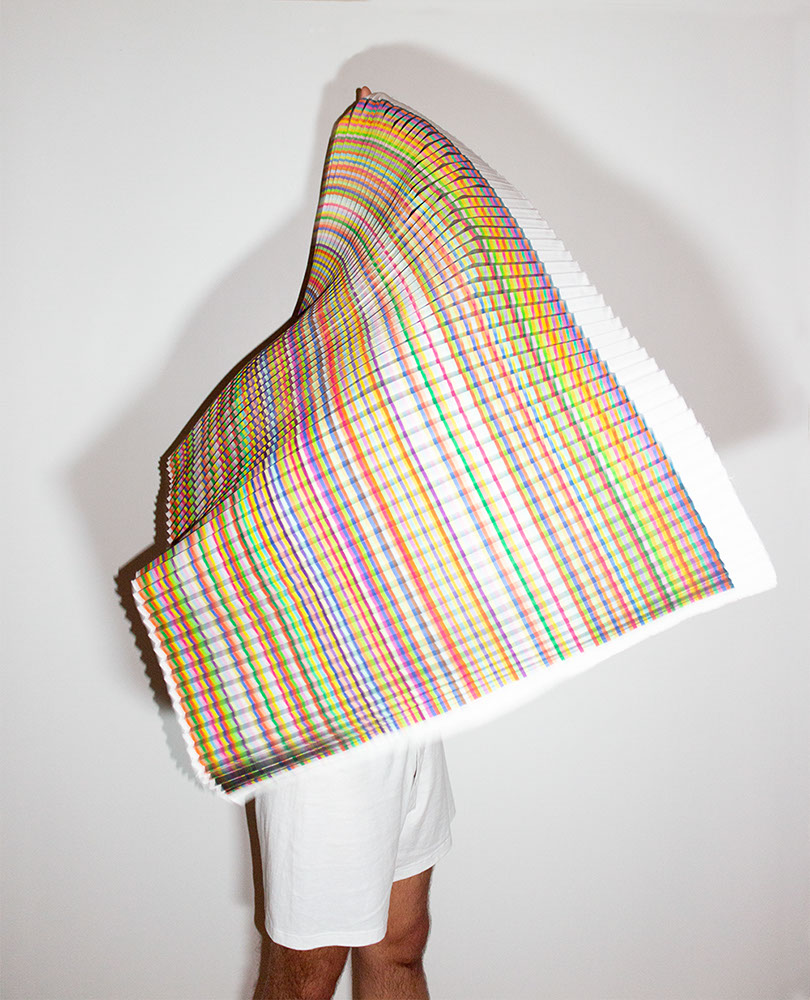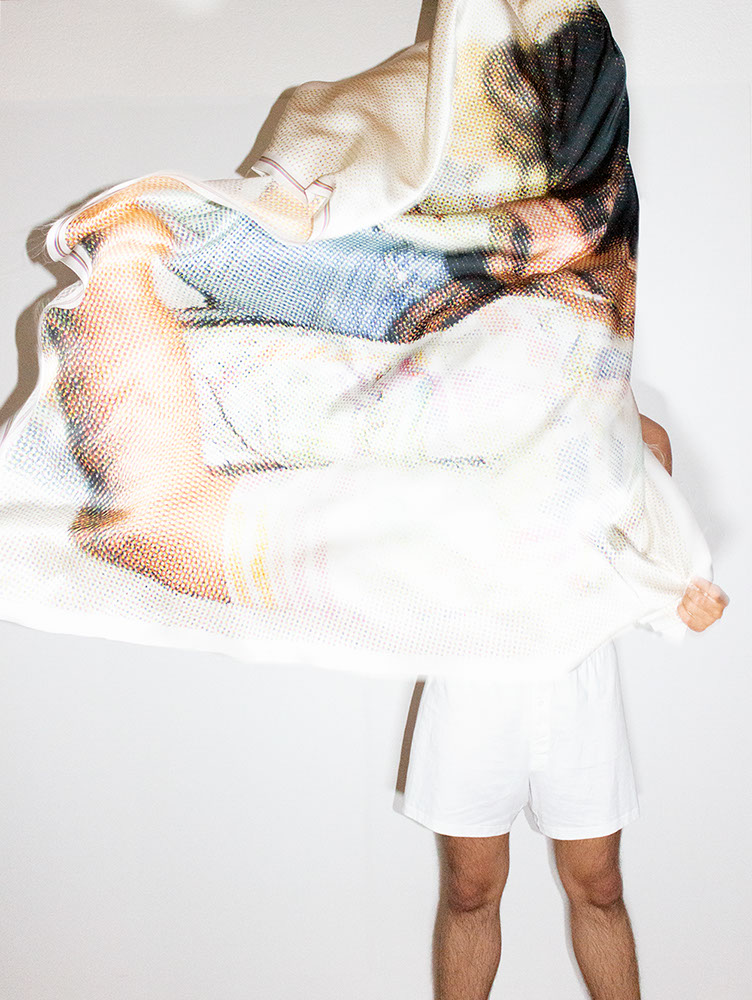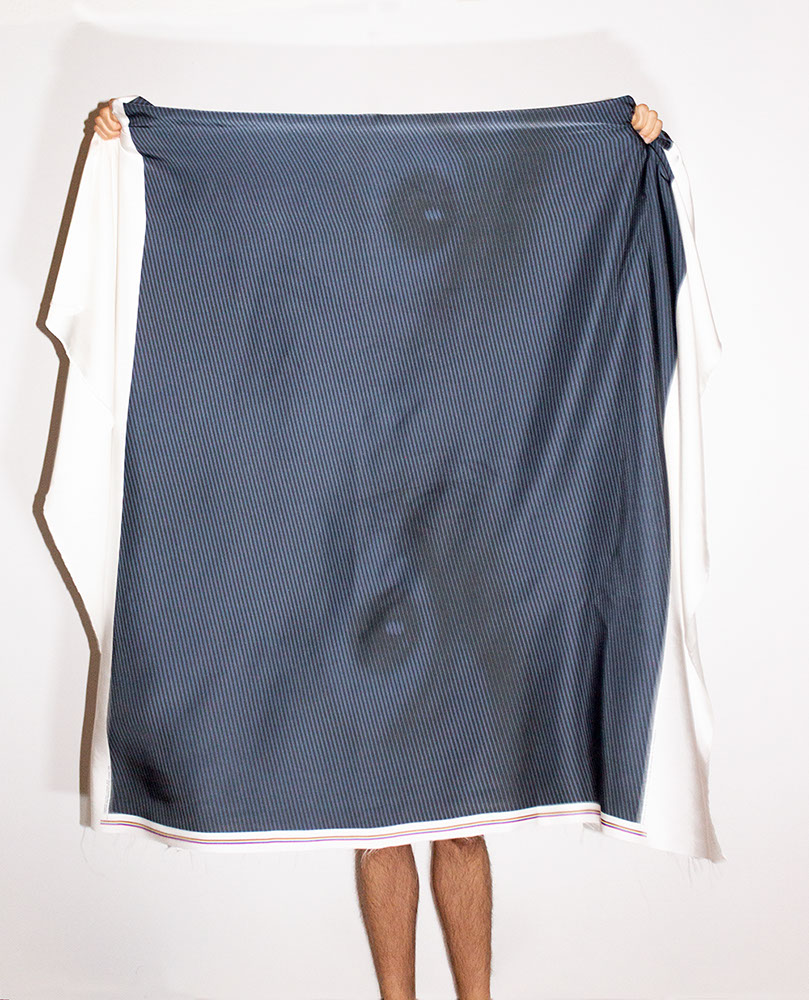 0 Kommentare
Kommentieren
Danke für Ihren Kommentar, wir prüfen dies gerne.