Anna&nbspColosio
From Sustainability Strategy to Organizational Actuality
Discovering barriers for higher education organizations and developing a meaningful approach for creating understanding, and contributing to sustainable action and change among employees
What?
Sustainability has become a buzzword.
But while the S word is easily overused, there still exists an increasing urge for sustainable action and growing demand for organizations, such as Swiss higher education institutions, to act upon their social, environmental, and economic responsibility regarding sustainability.
Why?
Research – consulting literature and conducting interviews – has shown that Swiss higher education organizations face challenges like limited resources. They also struggle to prioritize, follow the same old same old rules and act in the structures as they know it, find themselves passive when it comes to sustainable change, or are challenged to collaborate and communicate. Furthermore, research also shows that mere knowledge does not directly affect sustainable behavior. Nor does solely removing barriers, for example, time or money, result in behavioral change. However, a comprehensive set of skills, motivation, and minimizing contextual obstacles, such as time restrictions, can lead to a change in behavior. Instead of deterring employees from sustainability by overwhelming them with negative associations and pressure, critical players in an organization are invited to discover the meaningfulness and relevance of its complexity.
How?
The idea of the meeting tool set is to provide simple, explanatory guides for teams of Swiss higher education institutions to cultivate honest discussions and reflect, generate ideas and measures for sustainable action, and gather information and knowledge. By addressing sustainable action through a more subtle and positive approach, employees are encouraged to face issues with a more innovative mindset and shift into opportunity spaces rather than unresolvable, paralyzing problem spaces.
For whom?
The thesis focused on relevant interventions for employees of Swiss higher education institutions, specifically the Design and Arts Department of the Lucerne University of Applied Sciences, including senior management, lecturers, researchers, and admin staff, which are considered essential system players and are direct influencers for their core stakeholders, their students, in resolving the framed problem.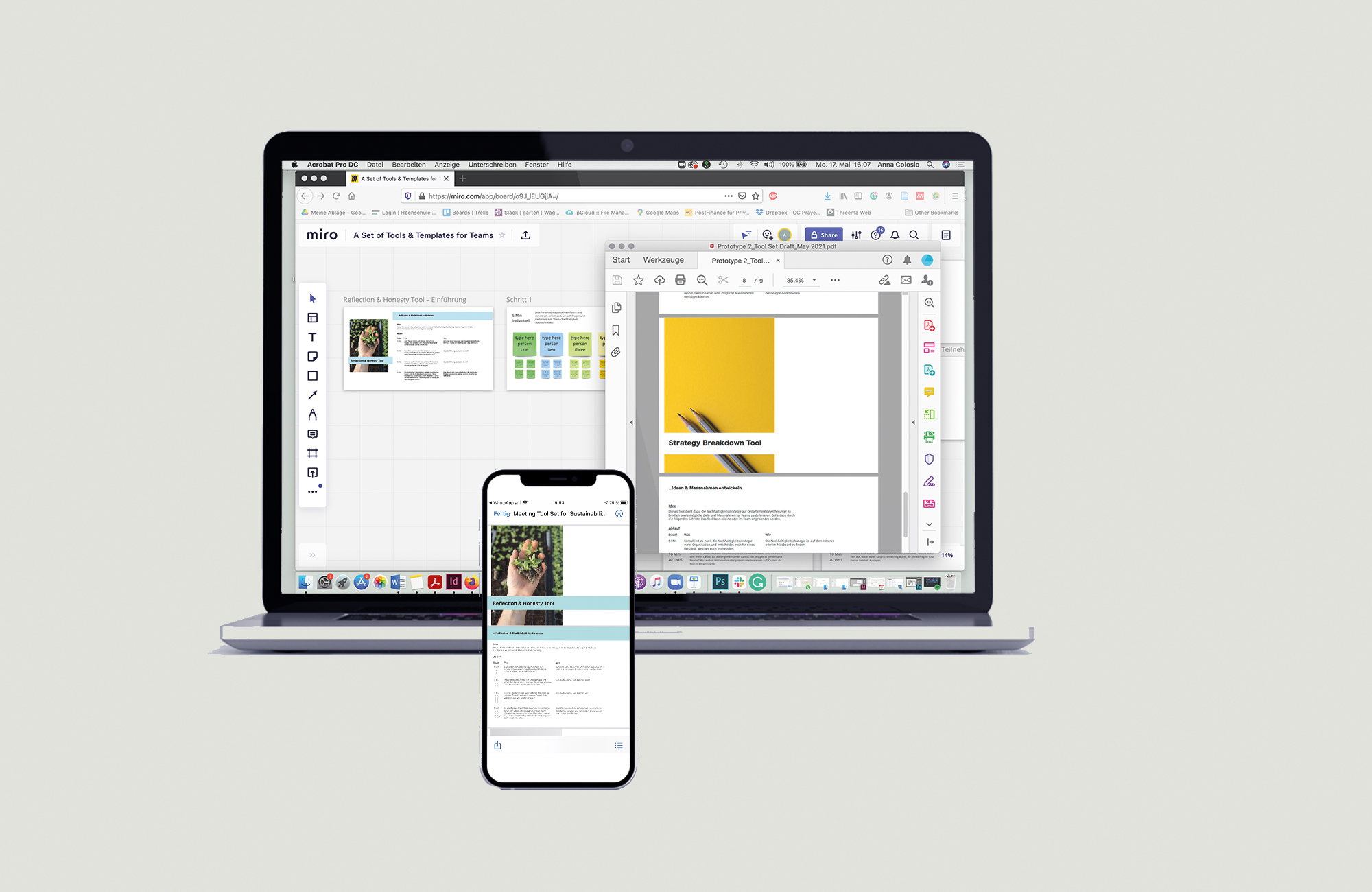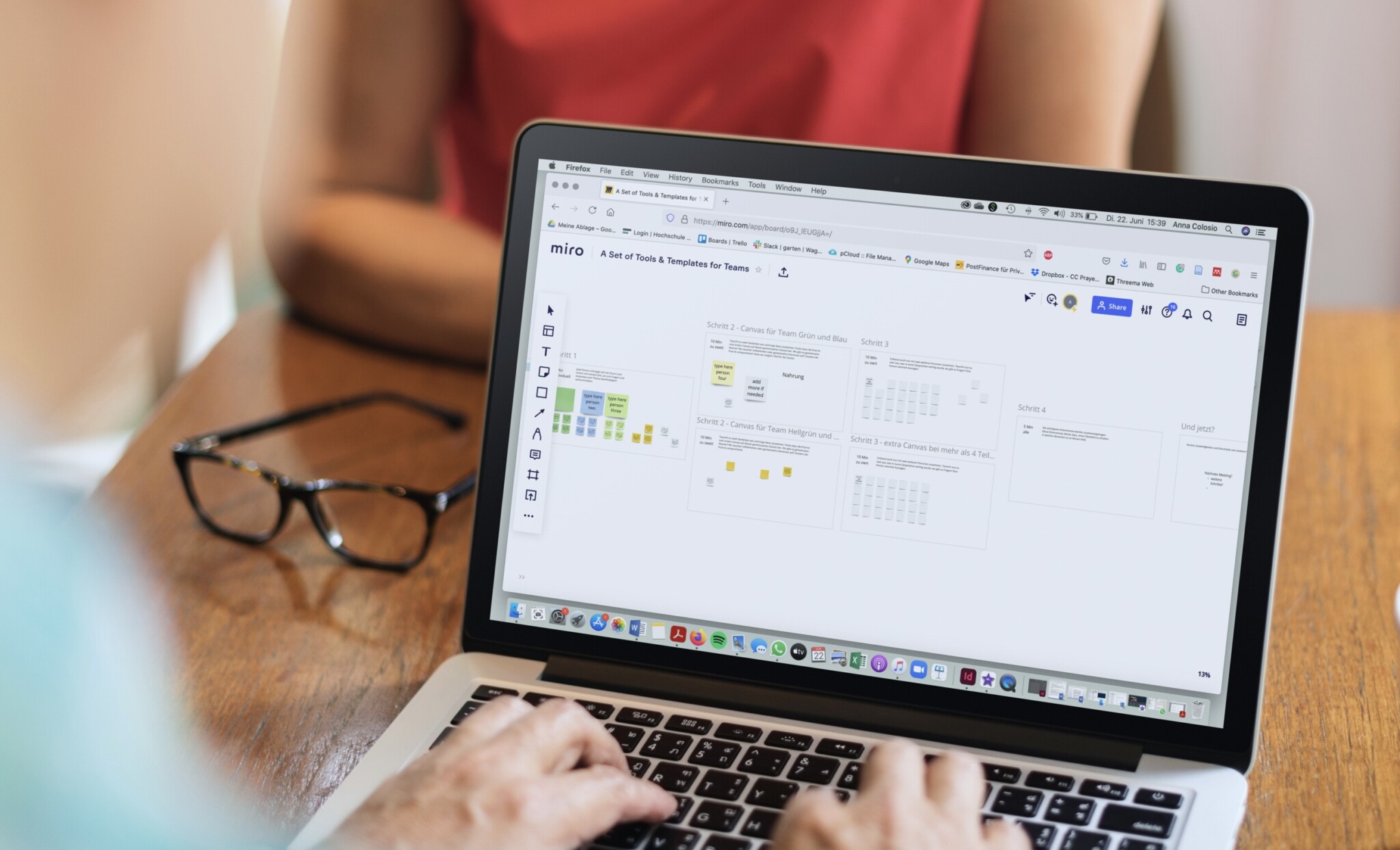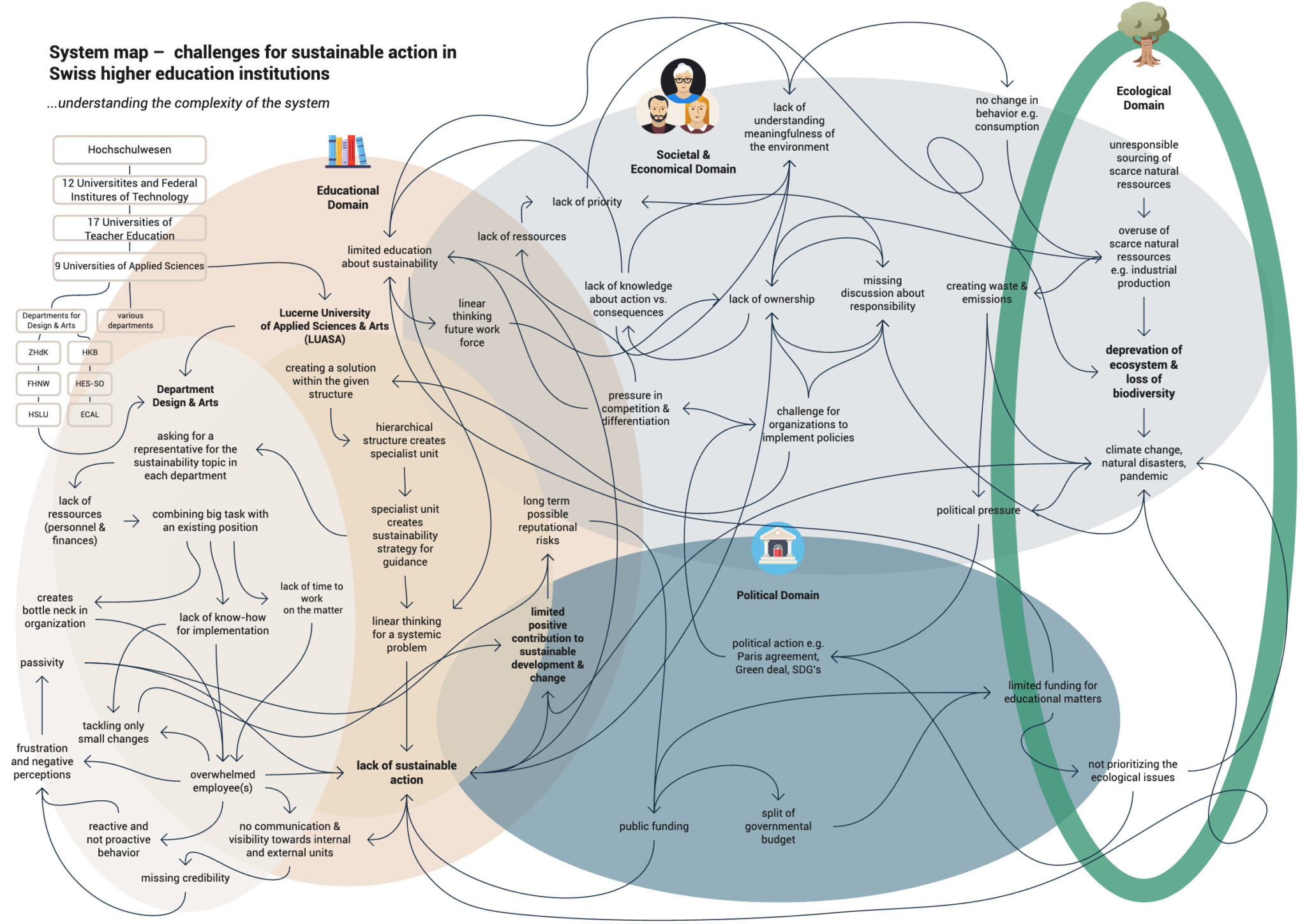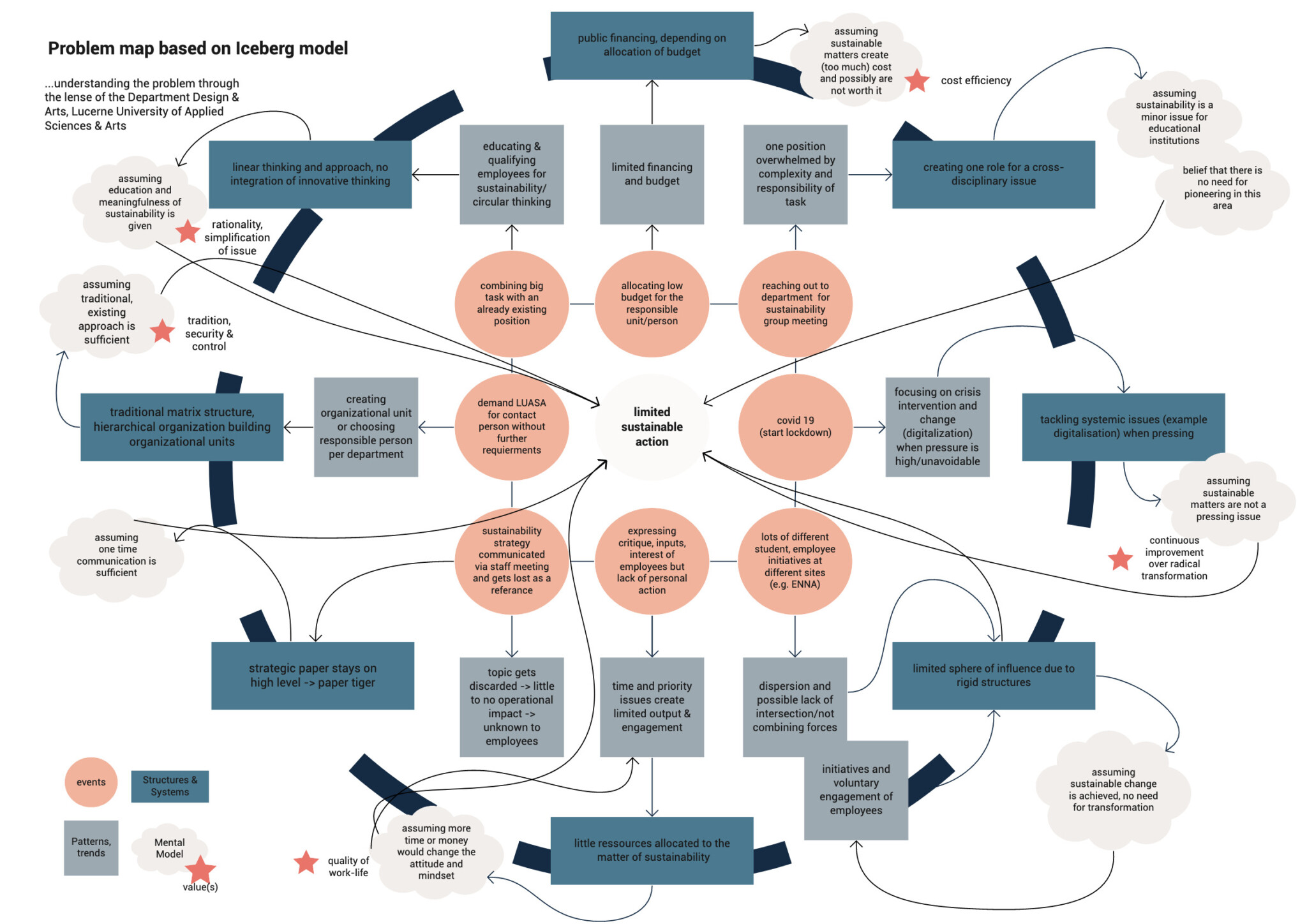 0 Kommentare
Kommentieren
Danke für Ihren Kommentar, wir prüfen dies gerne.