Sarah&nbspBinz, Viviane&nbspBarben
Coffee Break
DE
In einem gemütlichen Café sitzt Charlie lesend. Die heimelige Stimmung wird unterbrochen, als sich ein mysteriöser Jaguar zu ihr setzt. Nervös beobachtet sie ihn, als ihre Komfortzone von einem üppigen Dschungel überwuchert wird. Charlie verfängt sich in einem inneren Konflikt aus Neugier und Misstrauen.
EN
In a cozy café, Charlie enjoys her coffee and reads a book. Her peaceful state of mind gets interrupted when a mysterious Jaguar sits down at her table. Nervously she observes him, as her comfort zone is overgrown by a lush jungle. Charlie is drawn into an inner conflict between curiosity and distrust.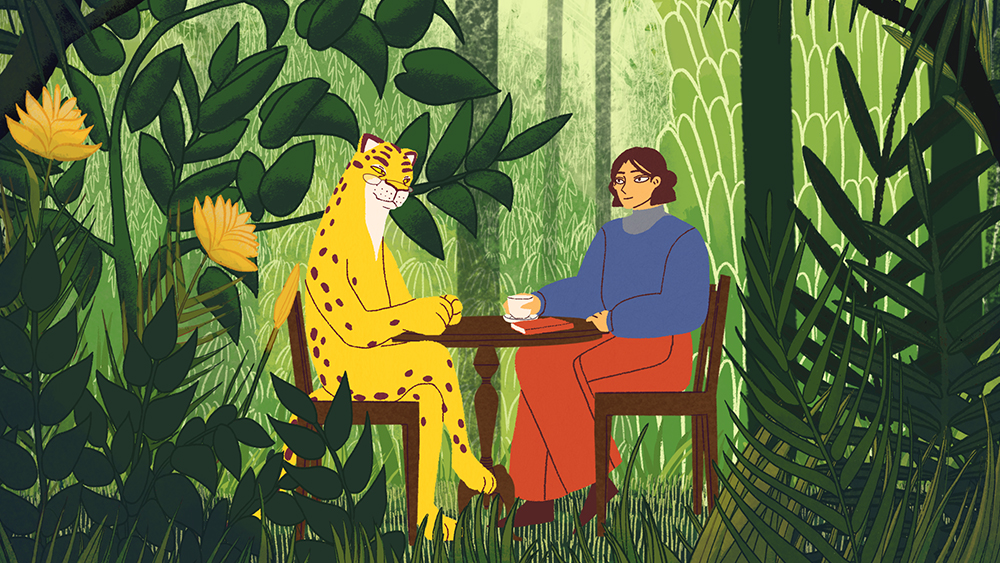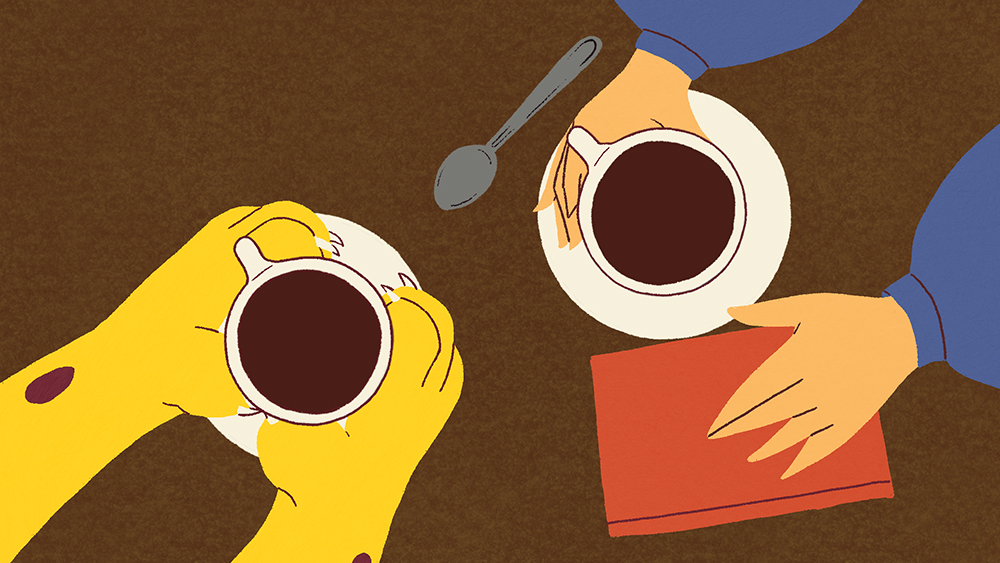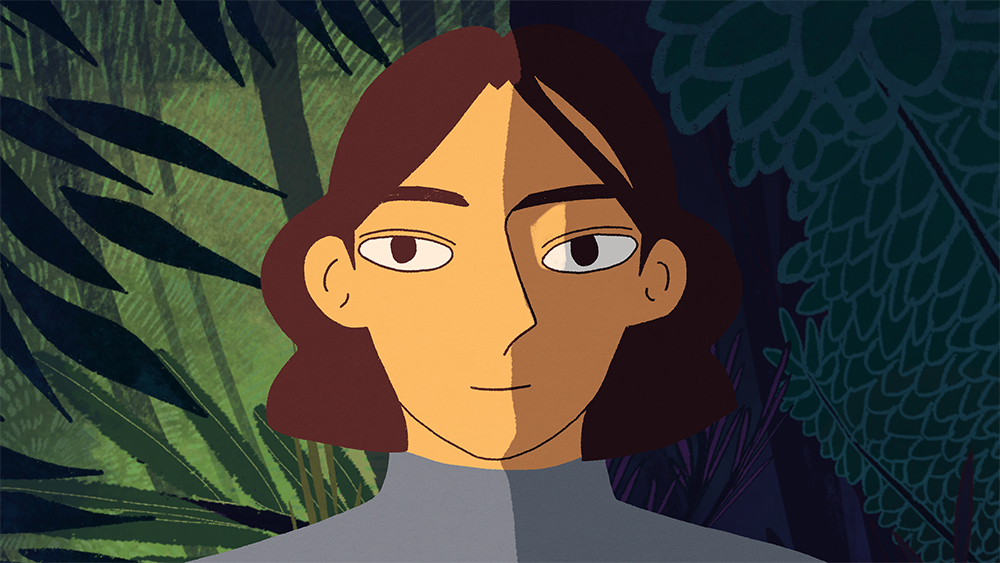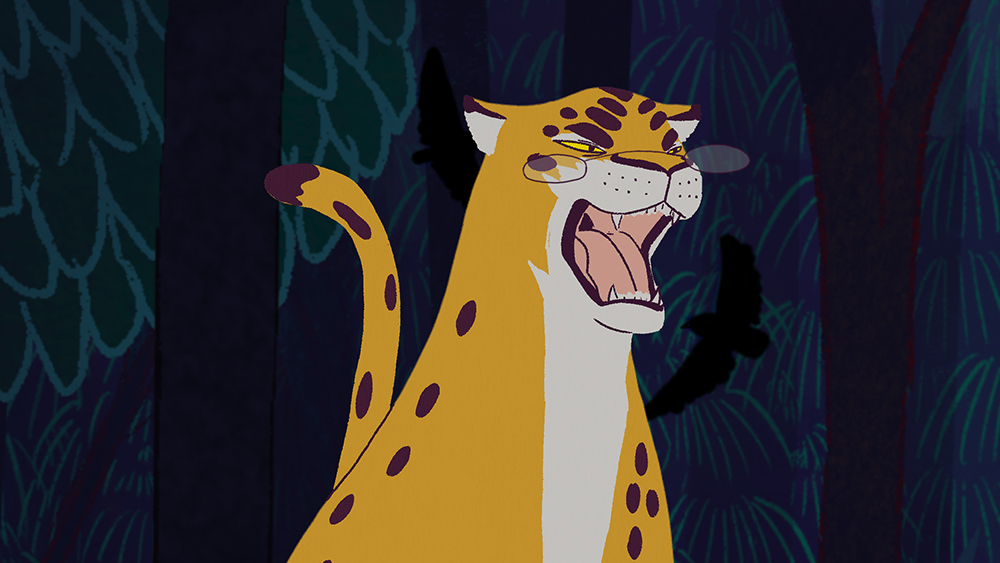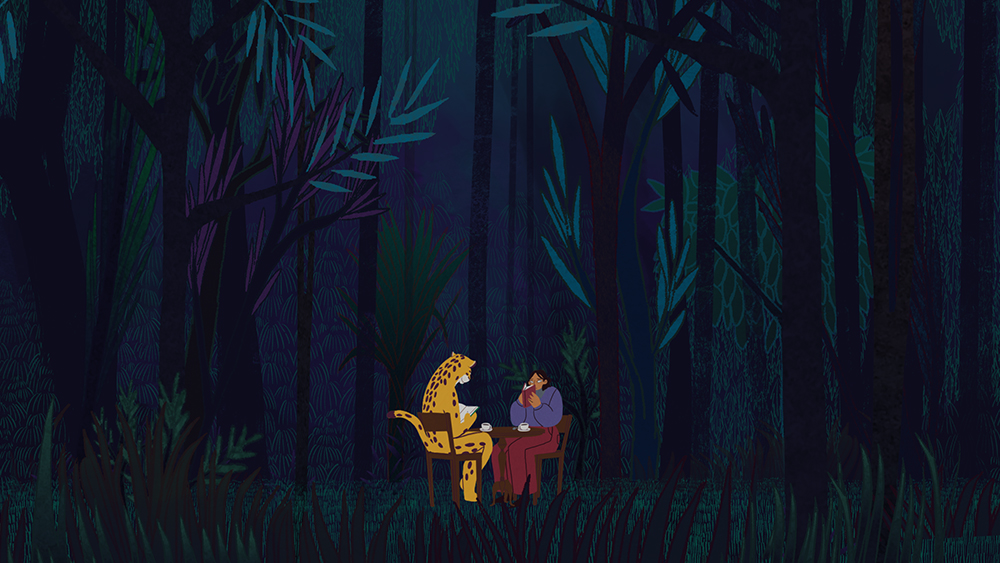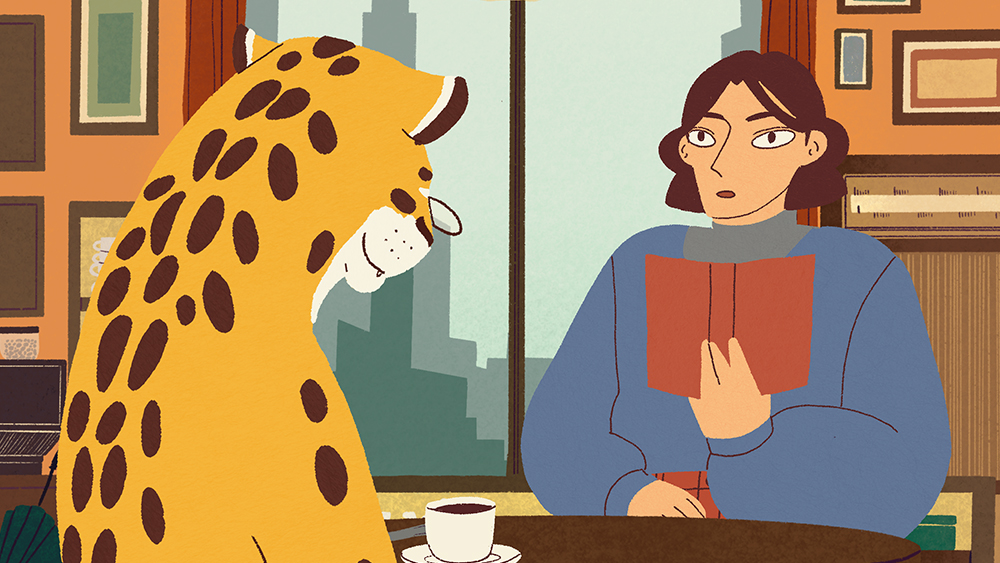 0 Kommentare
Kommentieren
Danke für Ihren Kommentar, wir prüfen dies gerne.