Joël&nbspReinmann
Nachhaltige Schneeschuhe
Damit wir auch in der Zukunft noch Schnee erleben können!
DE
Nachhaltigkeit wird ein immer zentraleres Thema in unserer Gesellschaft und fordert nachhaltige Redesigns.
Bei Sport- und Outdoorartikeln ist eine gute Performance das zentrale Kriterium, welches bei diesen Schneeschuhen mit der Nachhaltigkeit vereint wird.
Joël Reinmann entwickelte die Schneeschuhe mit dem Anspruch, alle Komponenten ohne Spezialwerkzeug voneinander trennen, ersetzen oder recyclen zu können. Da nur ungiftige Nanomaterialien verwendet werden, für die bereits Recyclingprozesse bestehen, ist zusammen mit der einfachen Trennbarkeit eine Kreislaufwirtschaft gewährleistet. Ohne Schnee keine Schneeschuhwanderung. Darum tragen diese nachhaltigen Schneeschuhe dazu bei, dass wir auch in der Zukunft noch Schnee erleben können.
EN
Sustainability is becoming an increasingly core issue in our society and calls sustainable re-designs. In sport and outdoor articles, robust performance is a central criterion, which in the case of these snowshoes is combined with sustainability.
Joël Reinmann has developed the snowshoes with the requirement that all of the components can be separated, replaced or recycled without the need for special tools. Together with the use of non-toxic nanomaterials, for which recycling process already exist, the simple disassembly means that a cyclical economy is achieved. Without snow, no snowshoe hiking. That is why these sustainable snowshoes contribute to us being able to still experience snow in the future.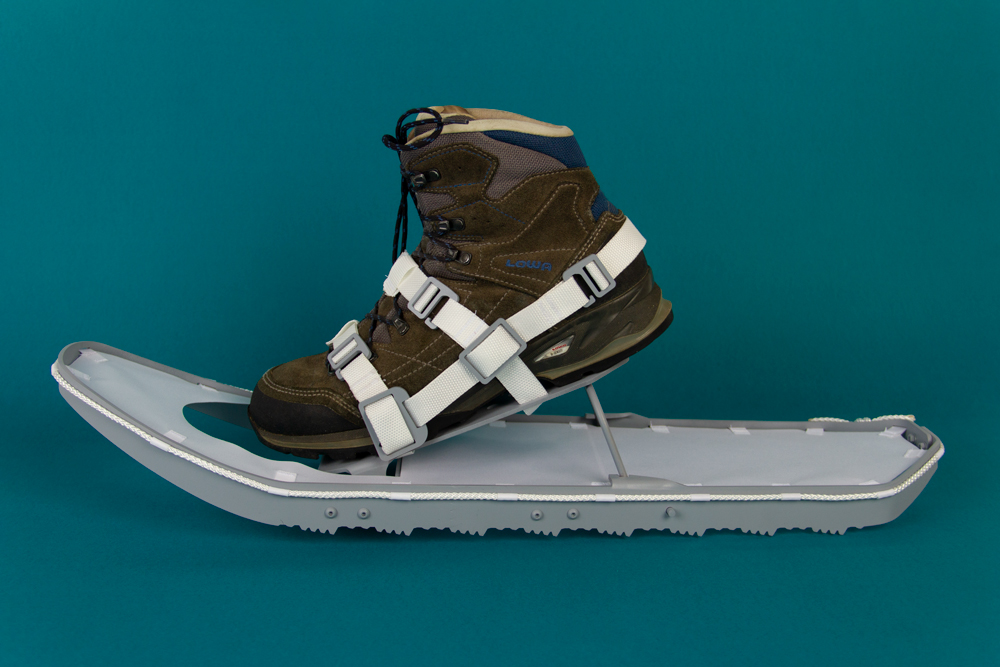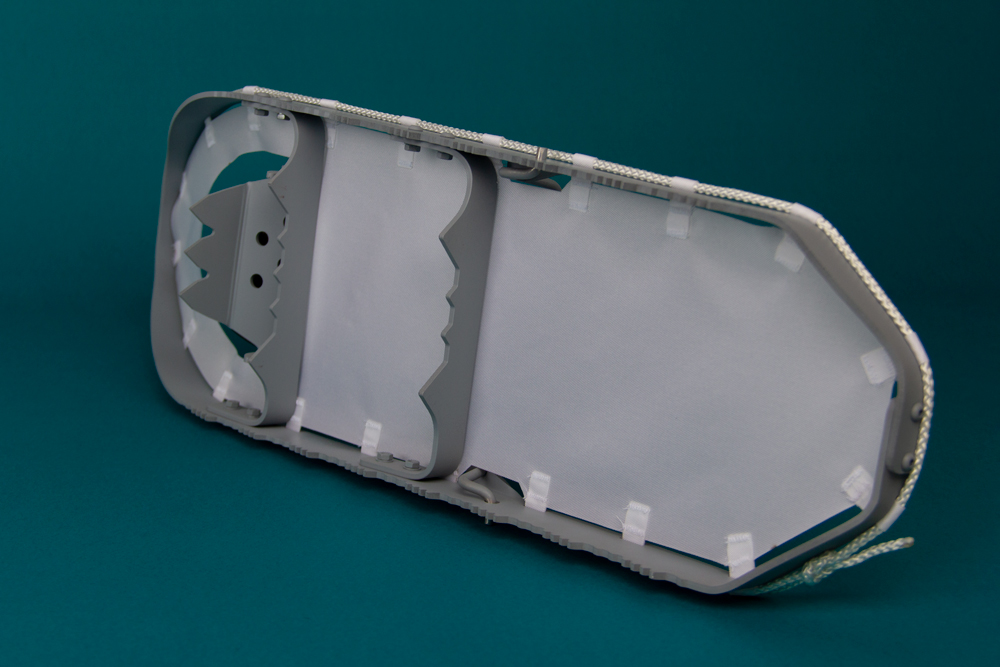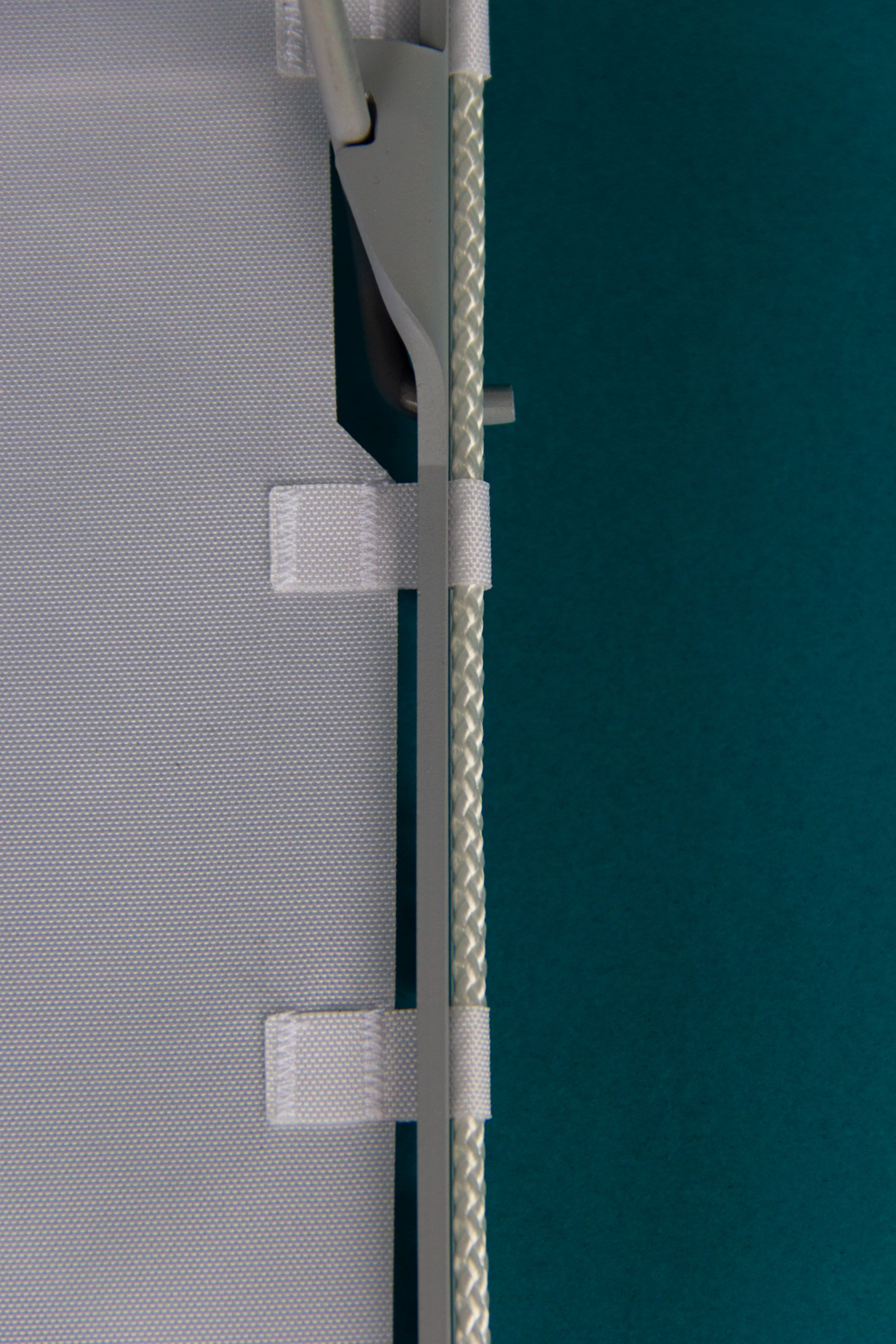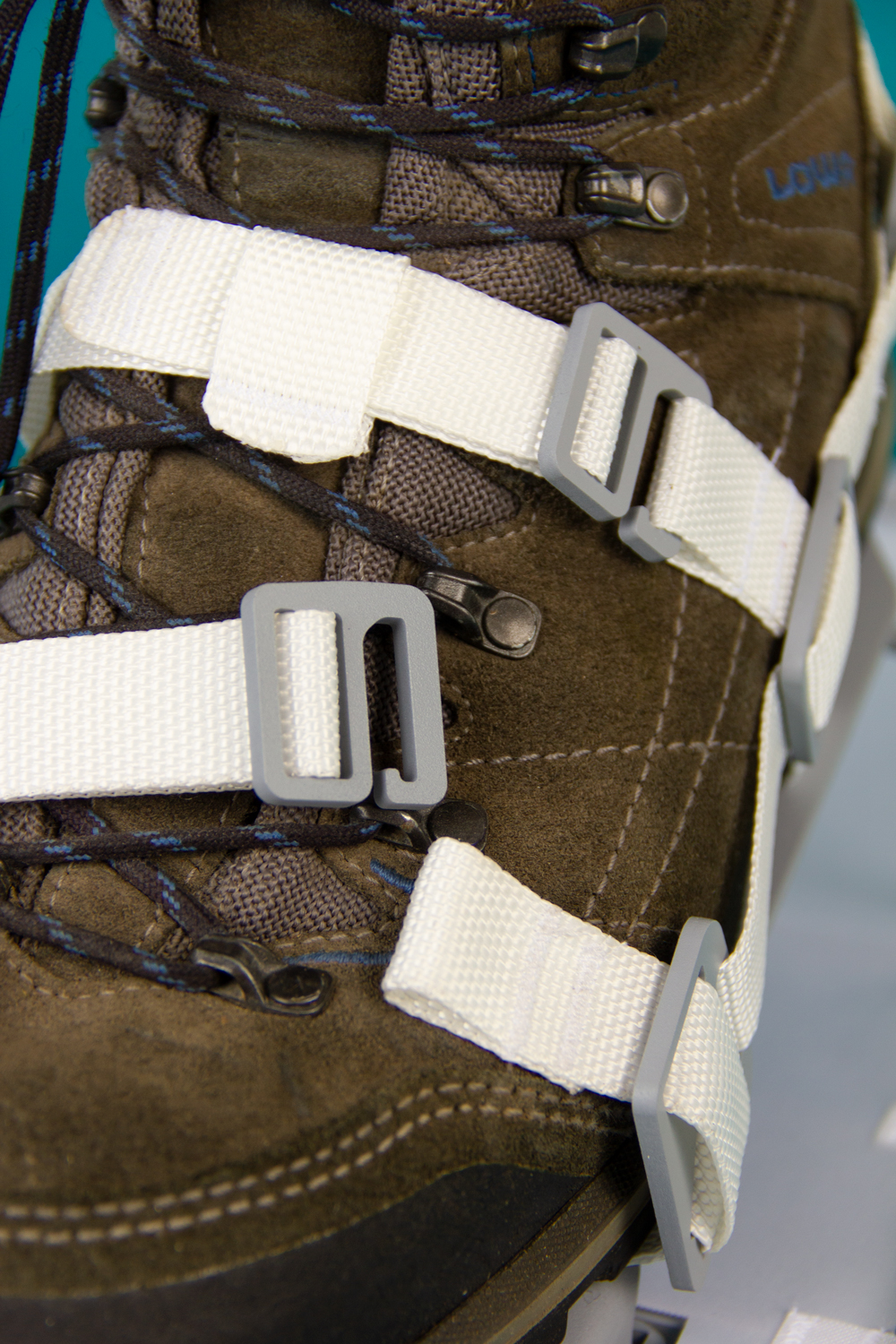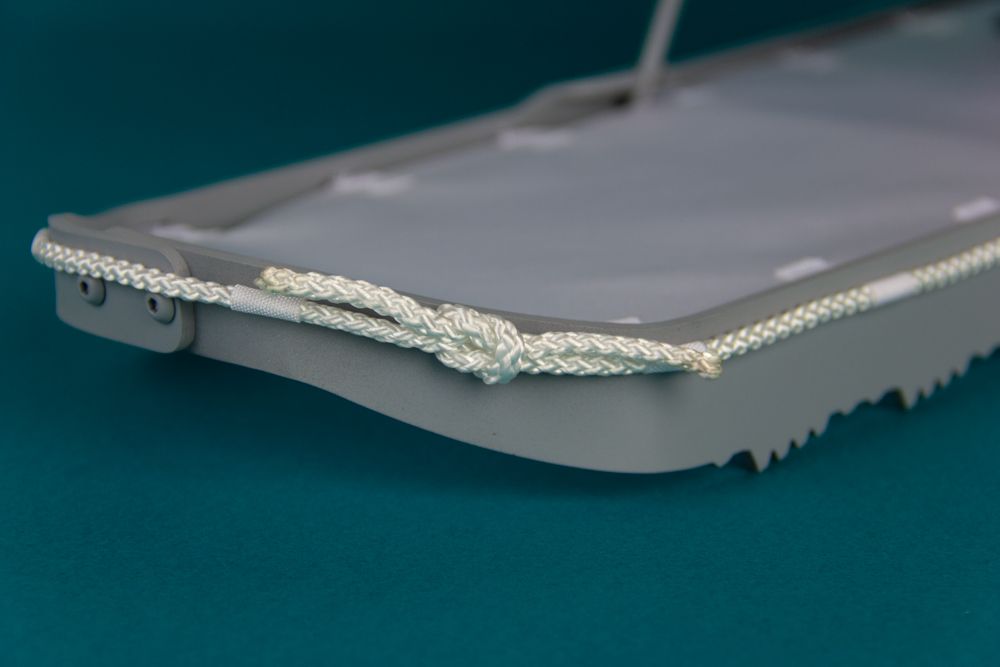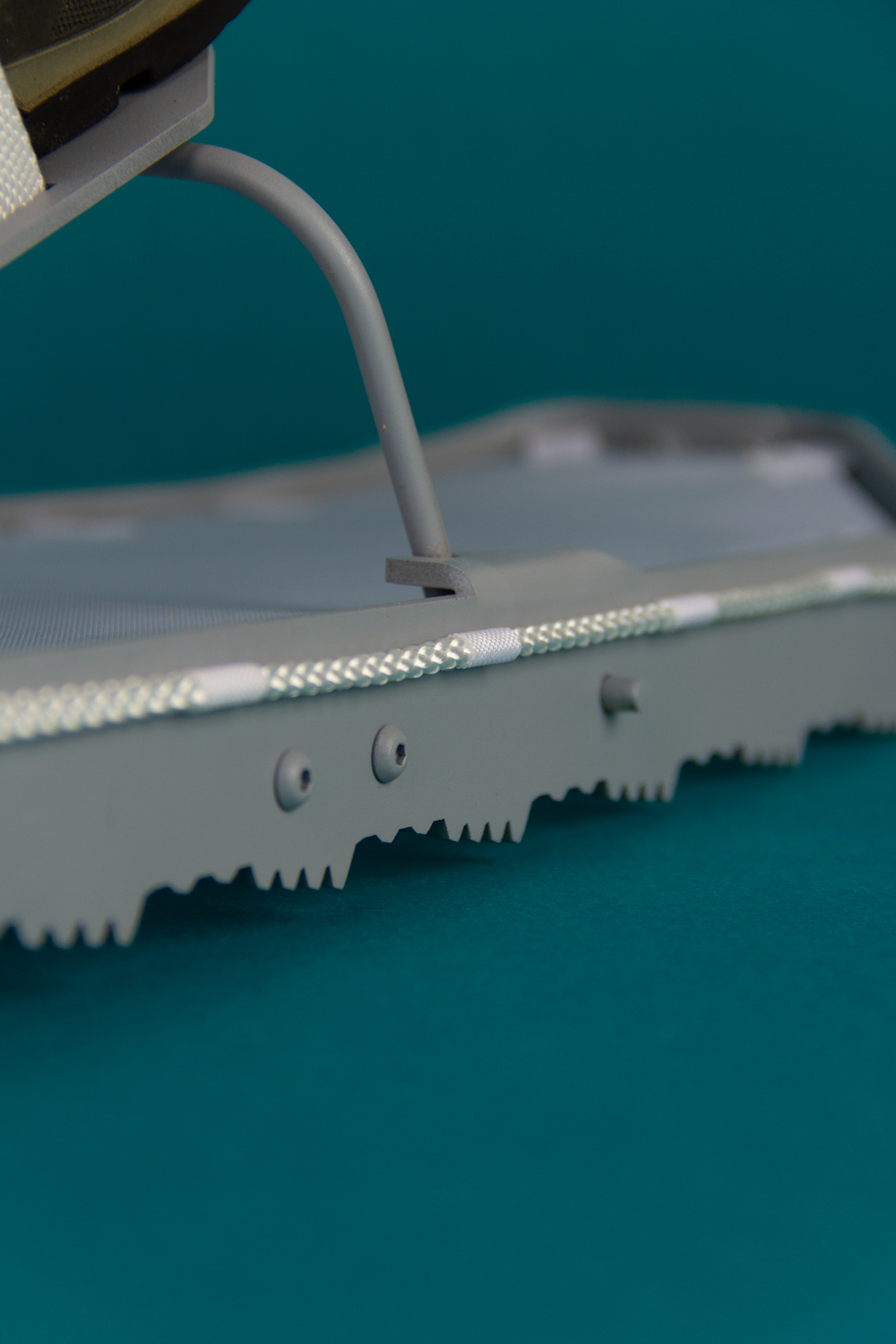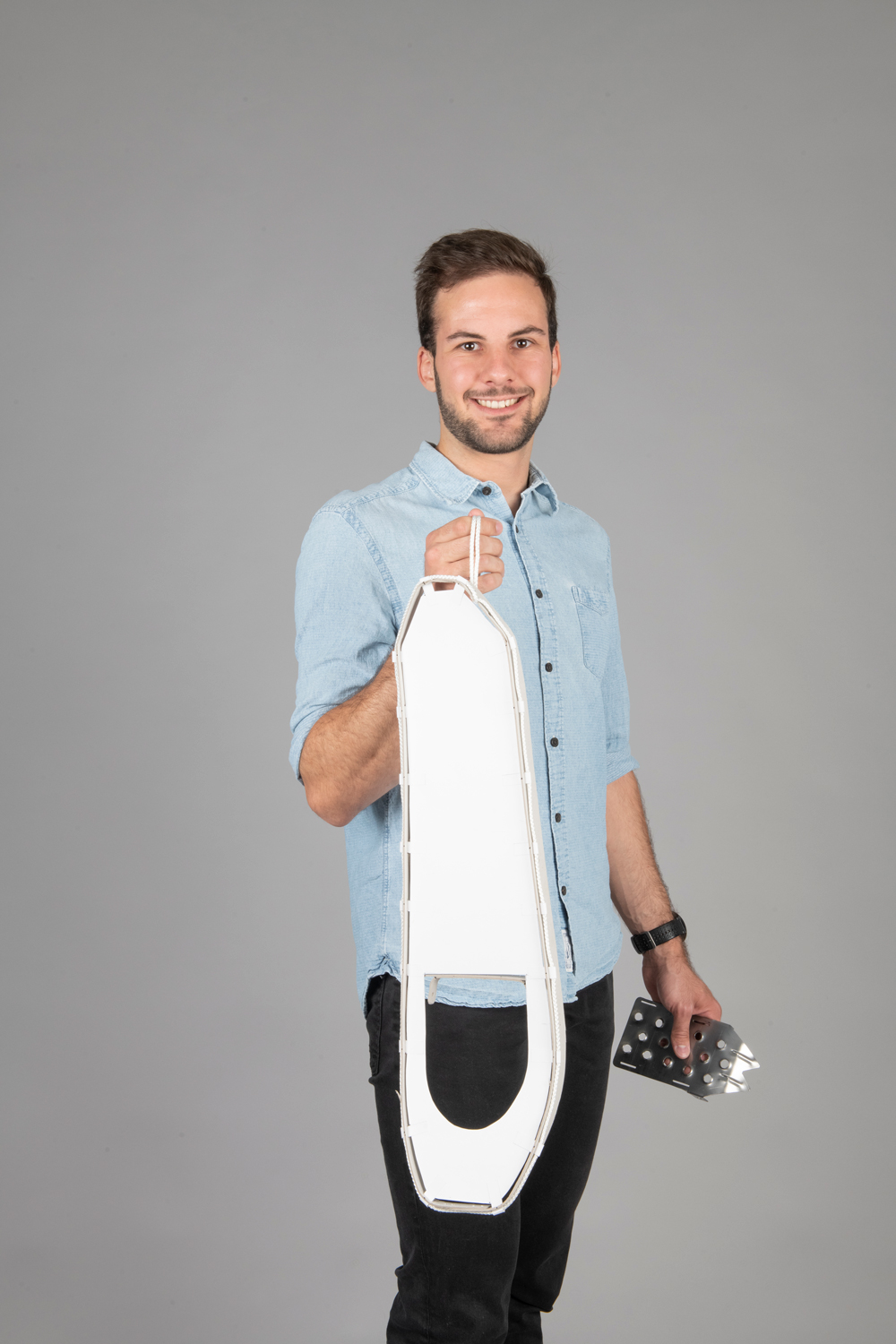 0 Kommentare
Kommentieren
Danke für Ihren Kommentar, wir prüfen dies gerne.