Karin&nbspFischer
Visuelle Handwerksverfahren
DE
In der Zusammenarbeit mit der Bibliothek und dem Werkstoffarchiv Sitterwerk, St. Gallen ist eine Web-App entstanden, mit der die Besucher*innen visuell handwerkliche Techniken erkunden können. Durch einen QR-Code werden die Objekte des Werkstoffarchivs gescannt und die Besucher*innen erhalten Hintergrundinformationen über handwerkliche Verfahren und Materialien der jeweiligen Objekte. Die Illustrationen und Kurzbeschreibungen in der Web-App fördern das Verständnis der komplexen handwerklichen Techniken. Mit den Informationen und der Übersicht von ähnlichen Techniken erhalten Besucher*innen die Möglichkeit, diese miteinander zu vergleichen und neue Konzepte zu generieren.
EN
In collaboration with the library and Material-Archive Sitterwerk St. Gallen, a web app has been created that allows visitors to visually explore craft techniques. The objects in the Material-Archive are scanned through a QR code and visitors receive background information on the craft techniques and materials of the specific objects. The illustrations and brief descriptions in the web app support the user to understand the complexity of craft techniques. The visitors have the possibility to compare similar techniques on the overview and generate new concepts.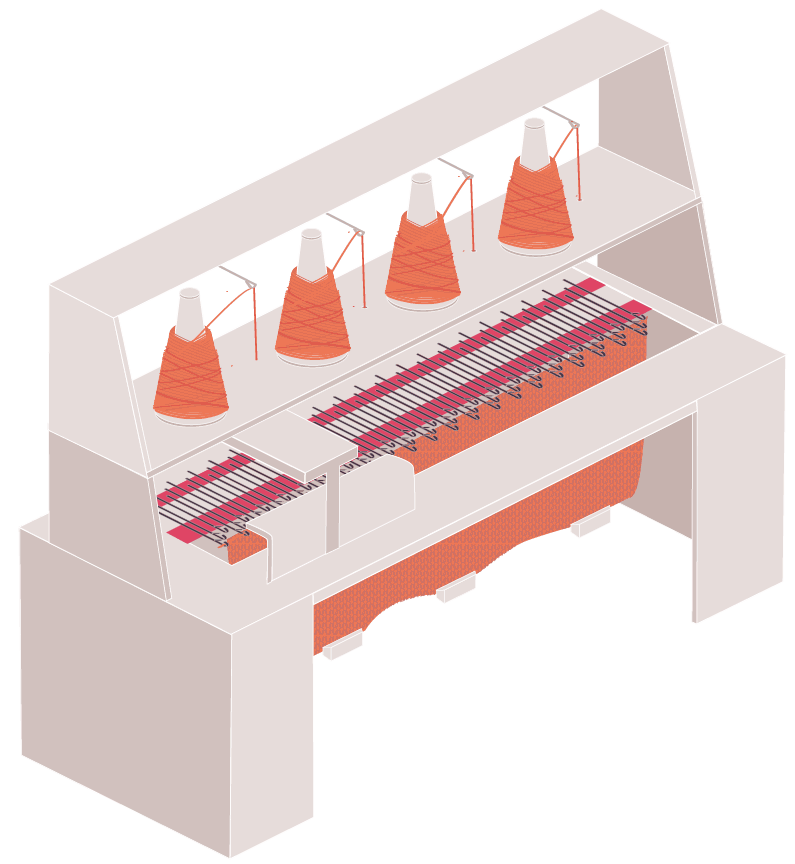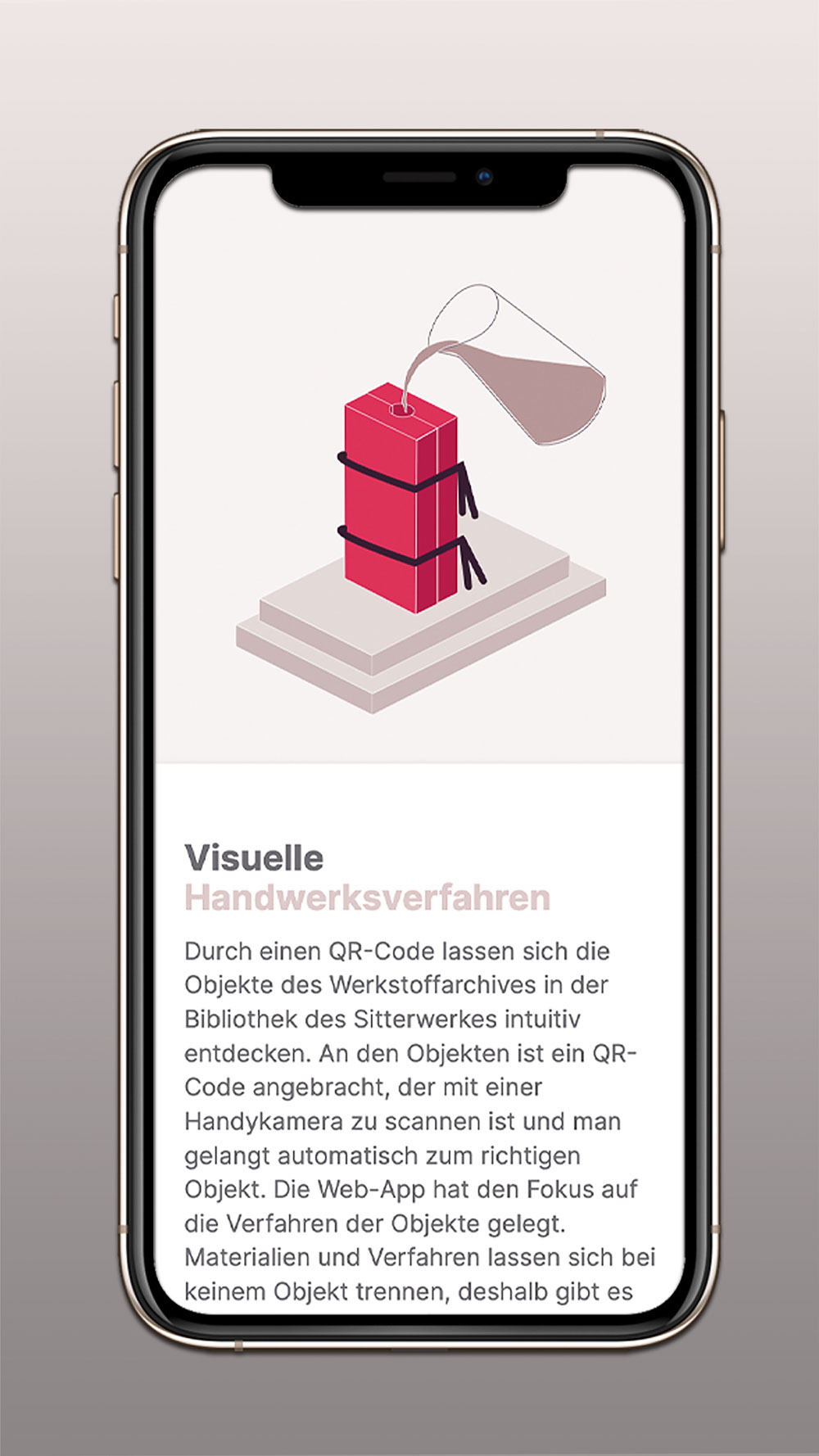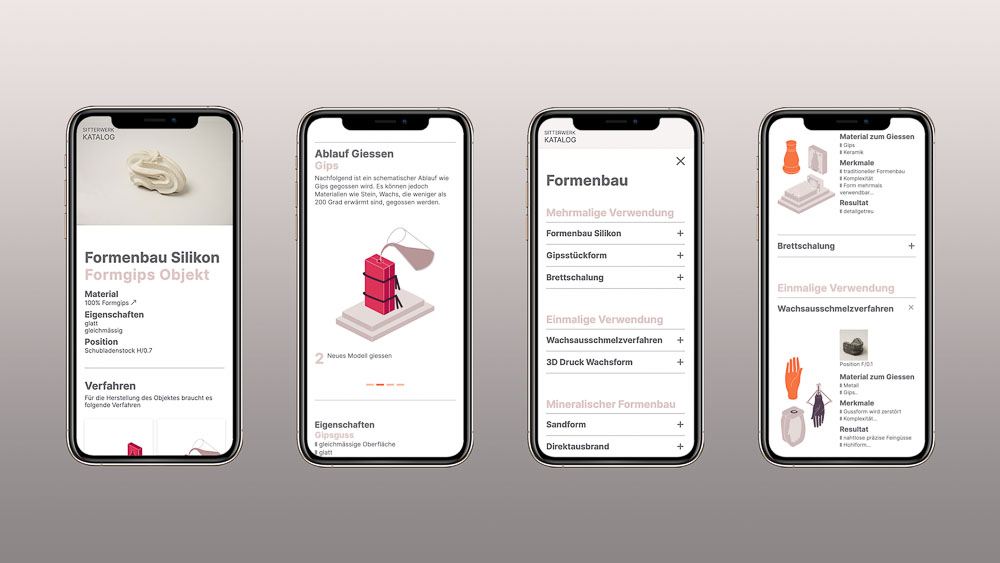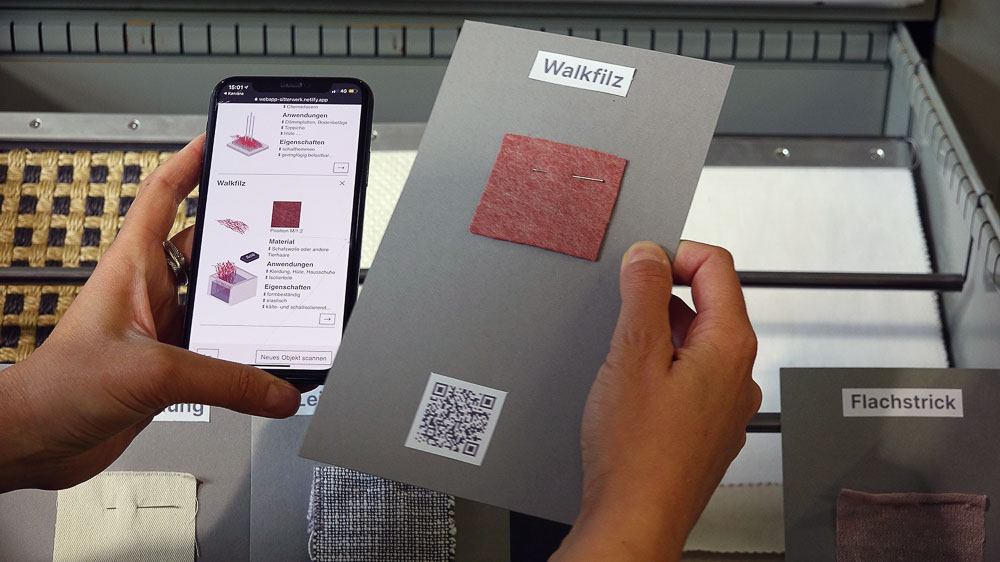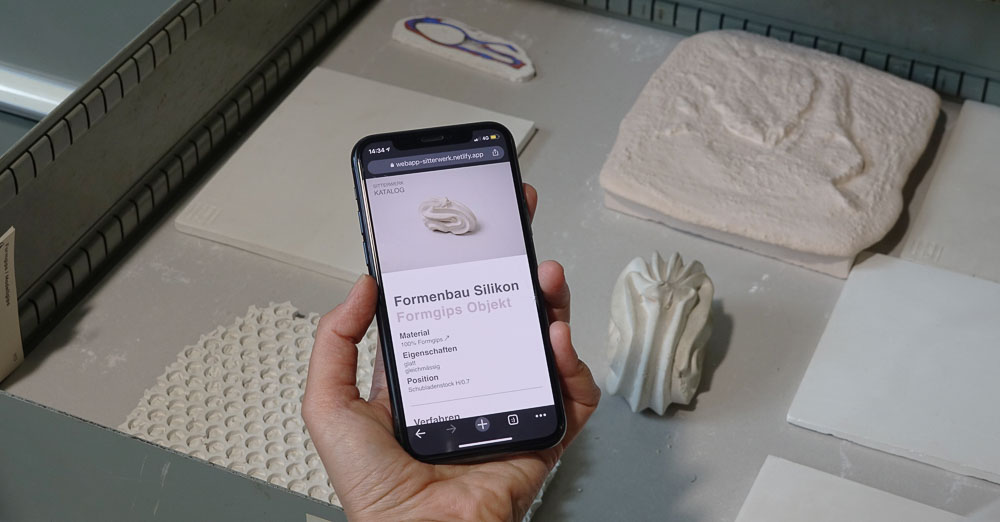 0 Kommentare
Kommentieren
Danke für Ihren Kommentar, wir prüfen dies gerne.