Léonie&nbspPantillon
Le Poids des Flocons
Das Gewicht der Flocken
DE
In diesem Comic für Jugendliche werden Themen wie Freundschaft, Gruppenzugehörigkeit, soziale Ausgrenzung und Mobbing hervorgehoben.
Liane und Melissa treffen sich zufällig in einem Café, zehn Jahre nach dem Skilager, das ihre Jugendzeit geprägt hat. Ein Drang, das Eis zu brechen, die bisher unterdrückten Gefühle in Worte zu fassen. Eine poetische, fiktive Geschichte mit vielfältigen Charakteren, in denen jeder sich wiederfinden kann.
EN
In this comic for the youth, themes such as friendship, belonging to a group, social exclusion and bullying are explored.
Liane and Mélissa meet accidentally in a café ten years after the ski camp that affected their teenage years. A wish to break the ice, to express the emotions that have been repressed. A poetic fictional story featuring varied characters to which everyone can relate.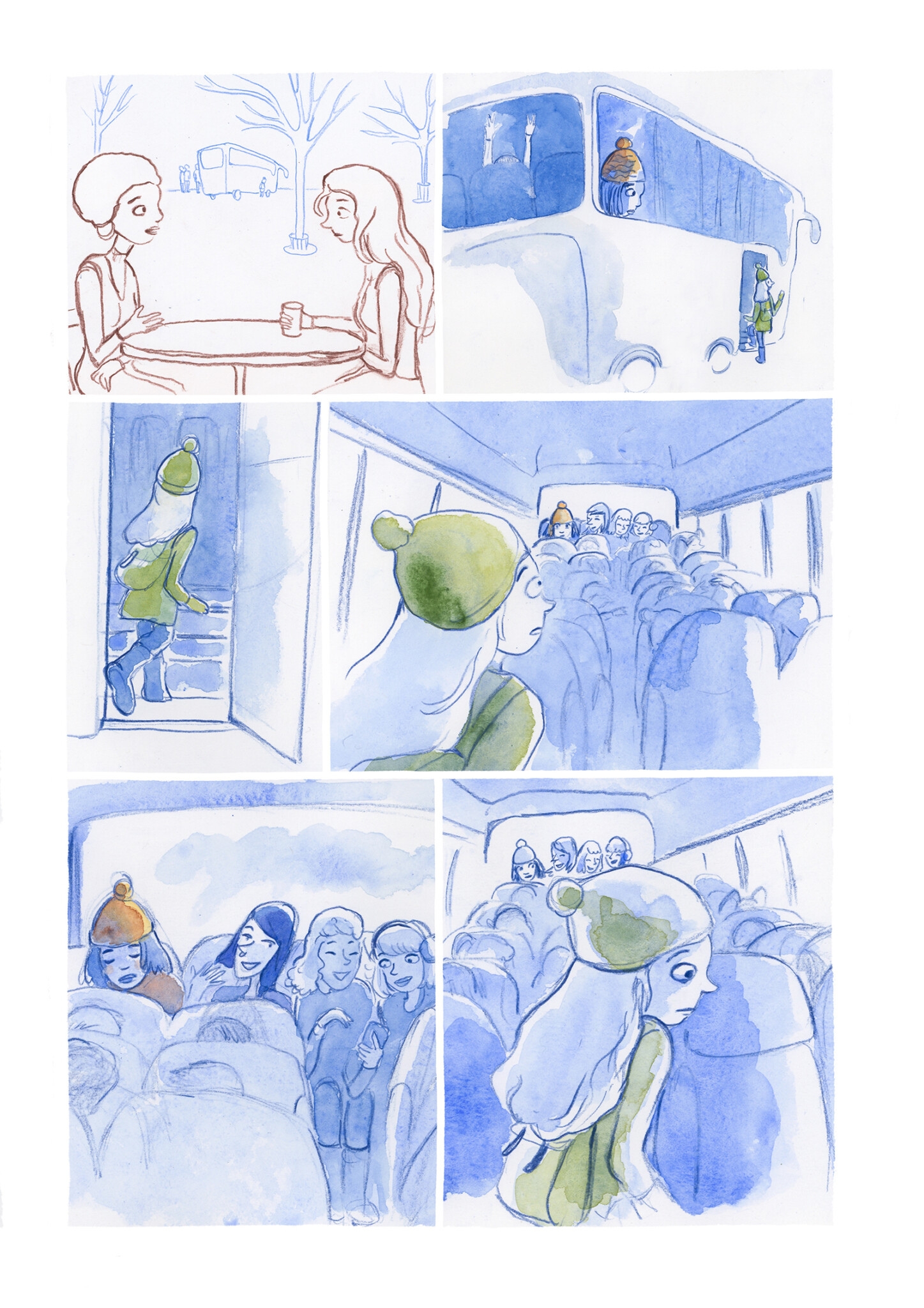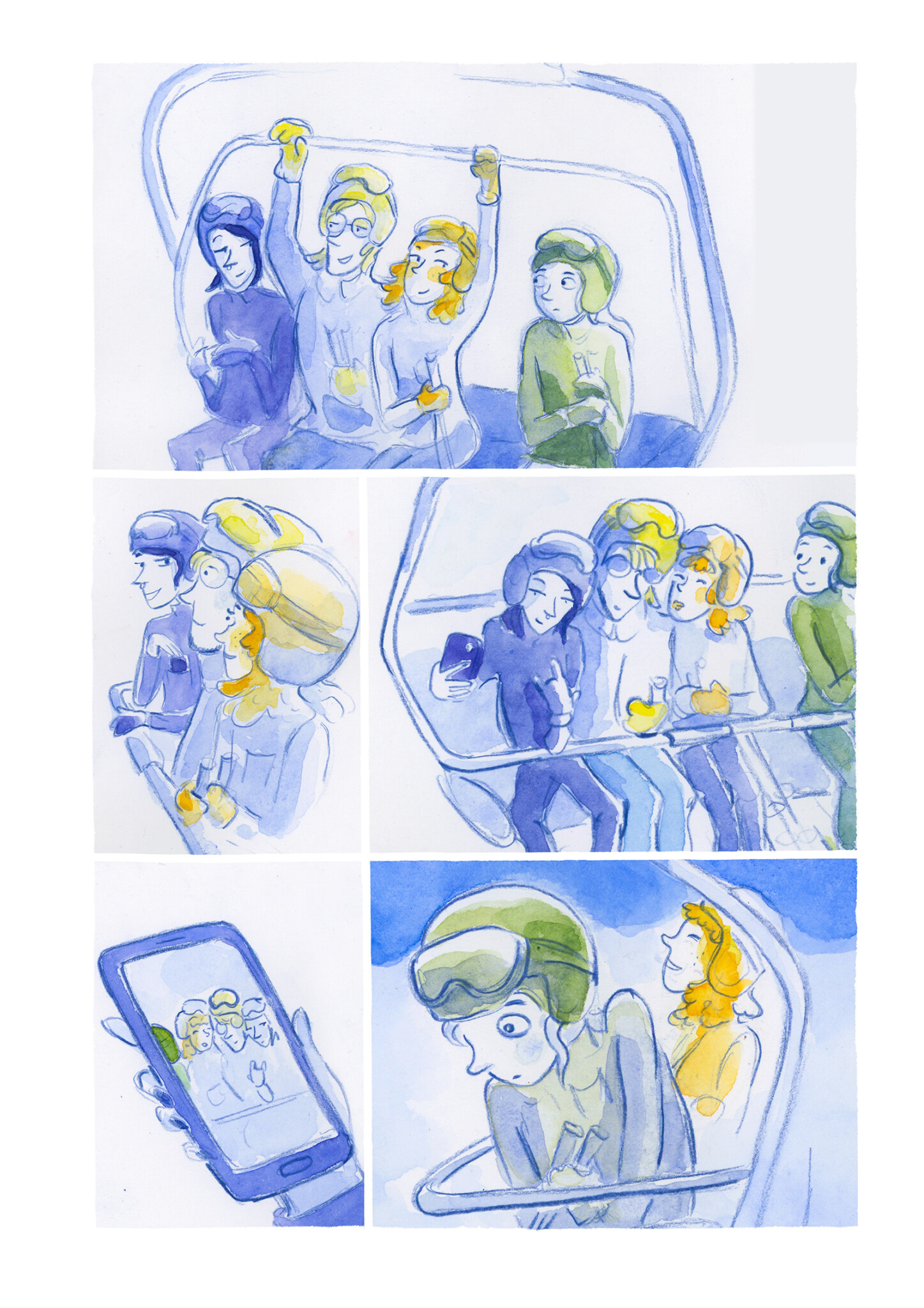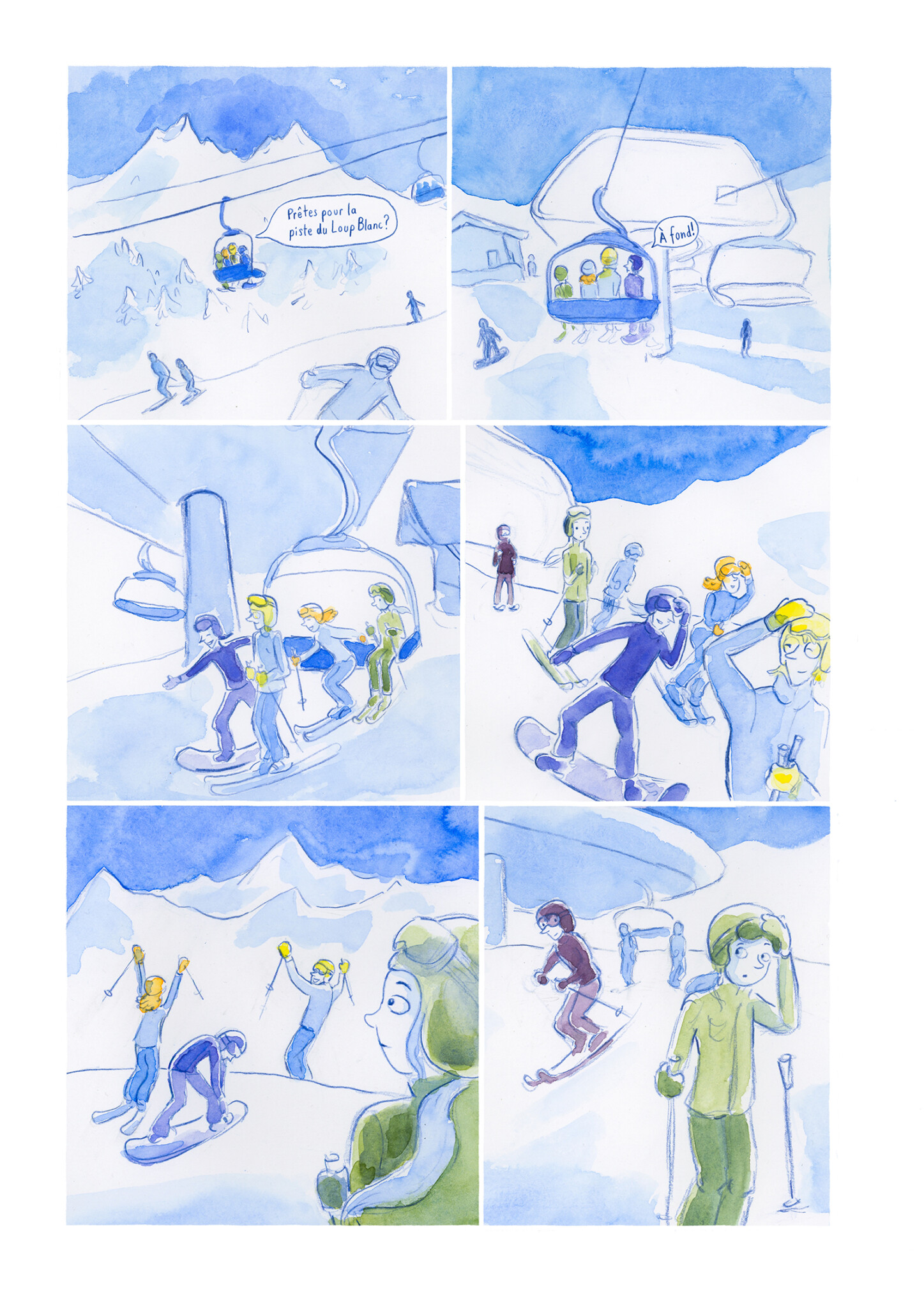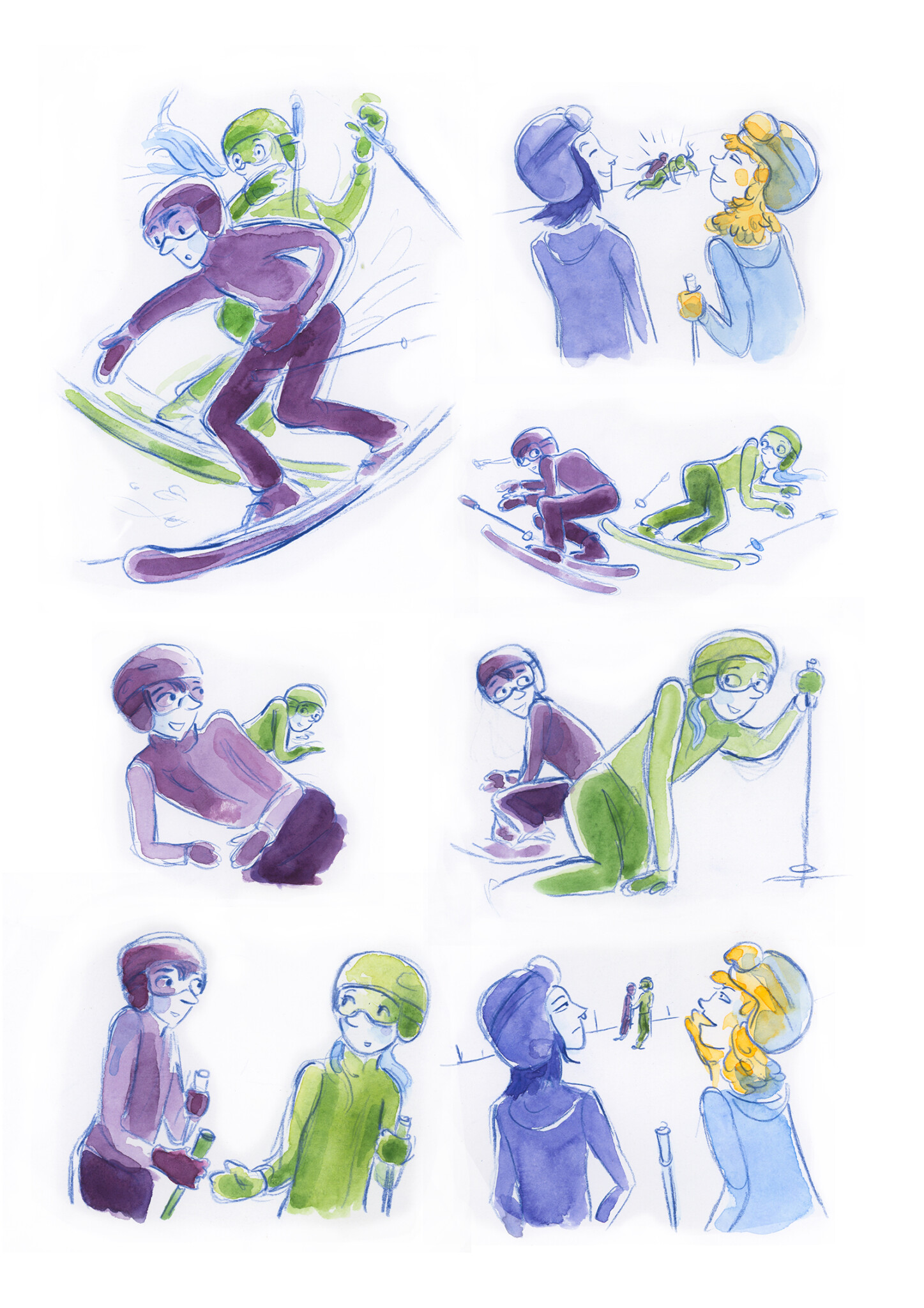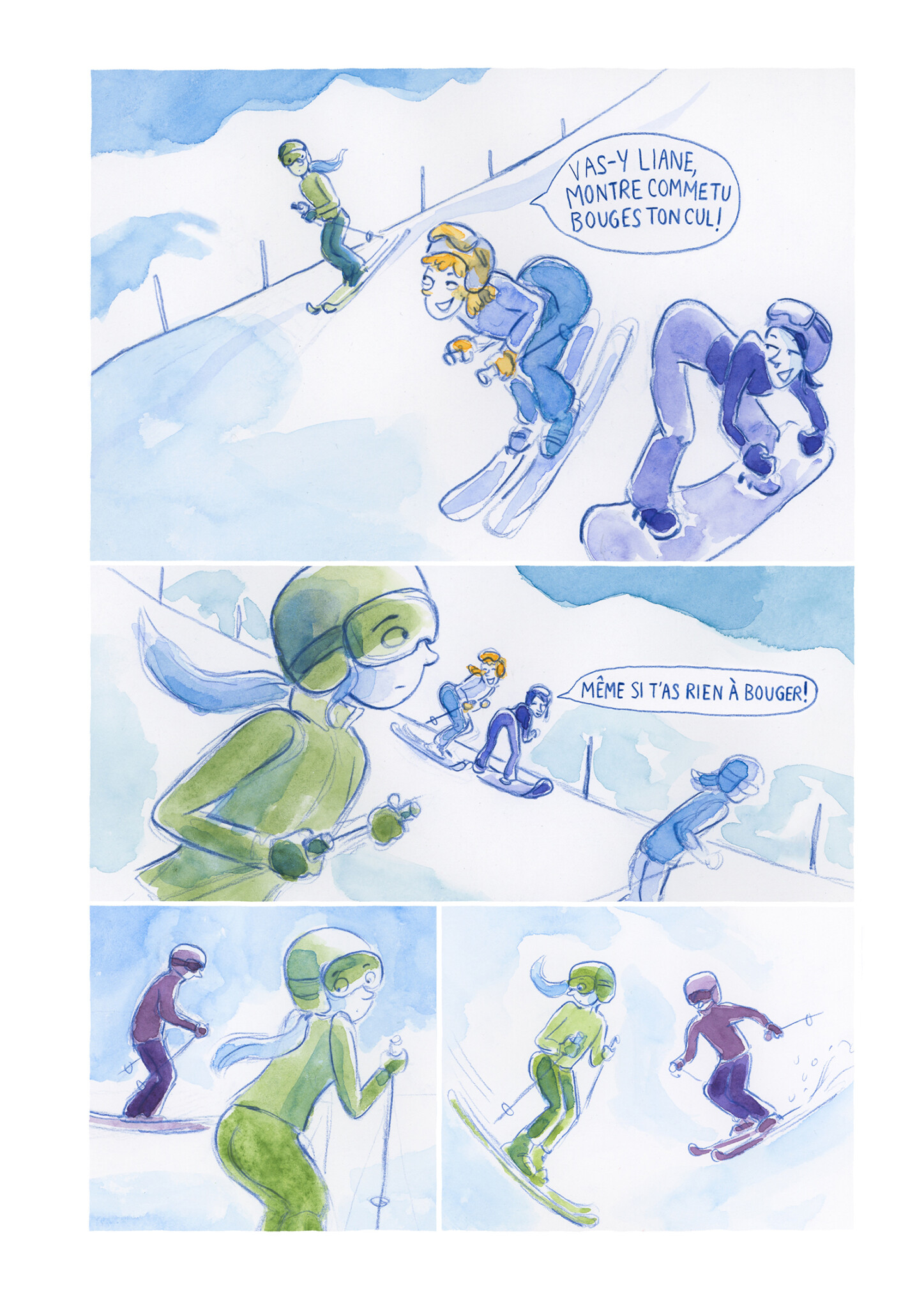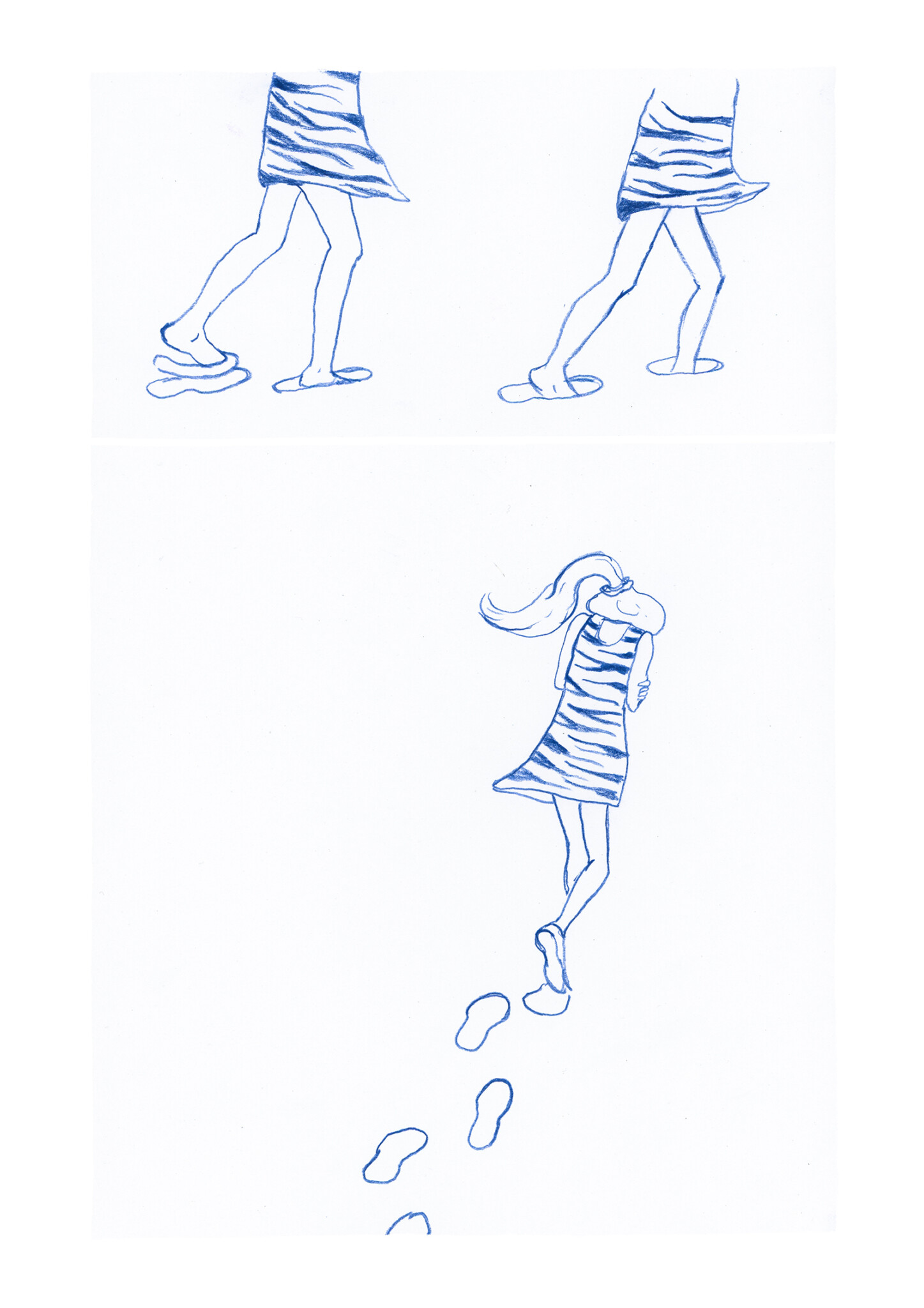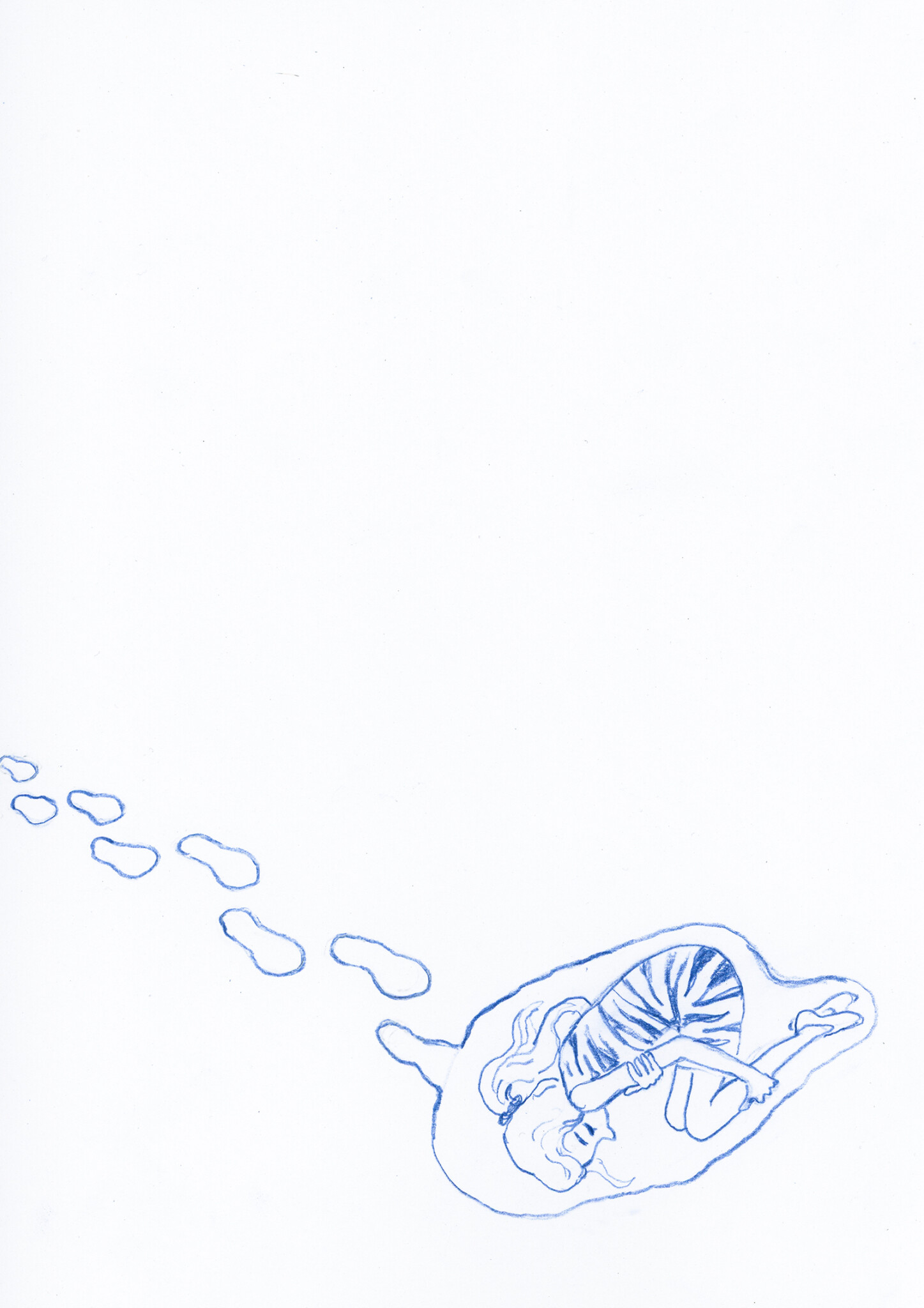 0 Kommentare
Kommentieren
Danke für Ihren Kommentar, wir prüfen dies gerne.