Nicola&nbspBoss
The Space In-between
EN
For virtual, digital games, players select a character (avatar) to represent them, usually based on preferred roles and behavioral patterns. The appearance of these characters, the shell of the avatar, is of particular interest to many players. It serves as a vessel for creating an ideal, yet fictitious, self-image.
With a critical eye, Nicola Boss investigates the connotation of an emerging «space in-between» or, in other words, the constructed space between the physical realm of the players' body and the digitally constructed bodies of the avatar. For this purpose, the project examines the relationship between the material similarity of real bodies and their digital copies, while experimenting with their transitional states of matter.
To evoke physical experiences in his installation, Nicola Boss uses screen printing techniques to produce four murals based on macro photographs depicting the surface of a protagonist human player. His photogrammetry-based 3D model is printed onto materials such as leather, aluminum foil and latex, to be shaped into three sculptures.
DE
Für virtuelle, digitale Spiele wählen Spieler:innen eine sie vertretende Figur (Avatar) aus, meist anhand bevorzugter Eigenschaften, Rollen und Verhaltensmuster. Von besonderem Interesse ist für viele Spieler:innen das Aussehen, die Hülle des Avatars. Sie dient als Gefäss, um ein ideales, jedoch gespieltes Selbstbild zu erzeugen.
Mit kritischem Blick sucht Nicola Boss nach der Qualität des entstehenden "space in-between". Damit meint der Autor den psychischen Entwicklungsraum zwischen den Körpern der Avatare und den menschlichen Körpern der Spieler:innen. Hierfür untersucht der Autor das Verhältnis zwischen dem materiellen Ähnlichkeitsgrad der digitalen Kopien mit den realen Körpern der Spielenden einerseits und dem Authentizitätsgrad beim virtuellen Spiel andererseits.
Für seine Installation bringt Nicola Boss mittels Siebdruck Makrofotografien der physischen Körperoberfläche eines ausgewählten Protagonisten und dessen per Fotogrammmetrie erstellten 3D-Modells auf Materialien wie Leder, Alufolie oder Latex. Daraus gestaltet der Autor drei Skulpturen und vier Wandbilder.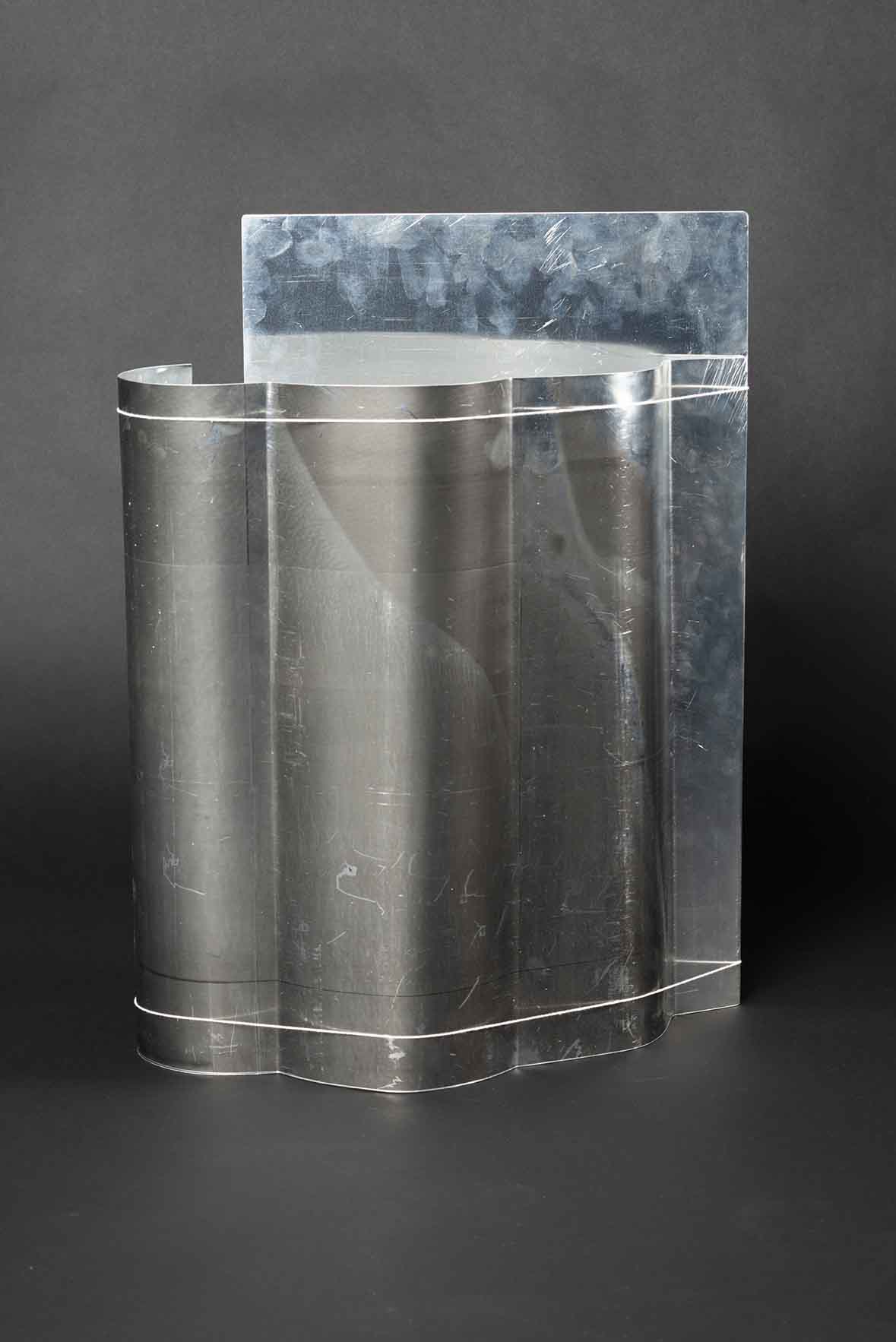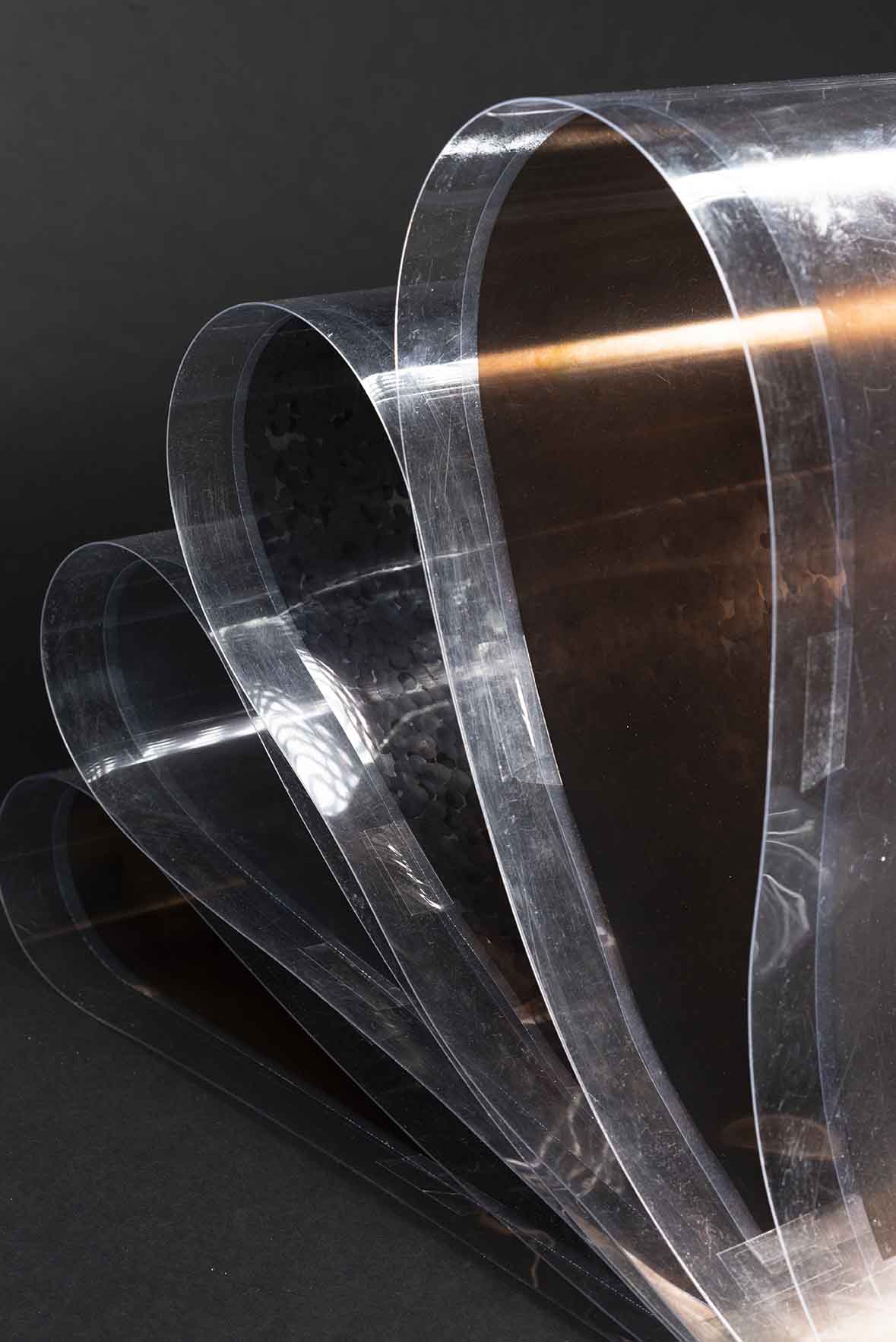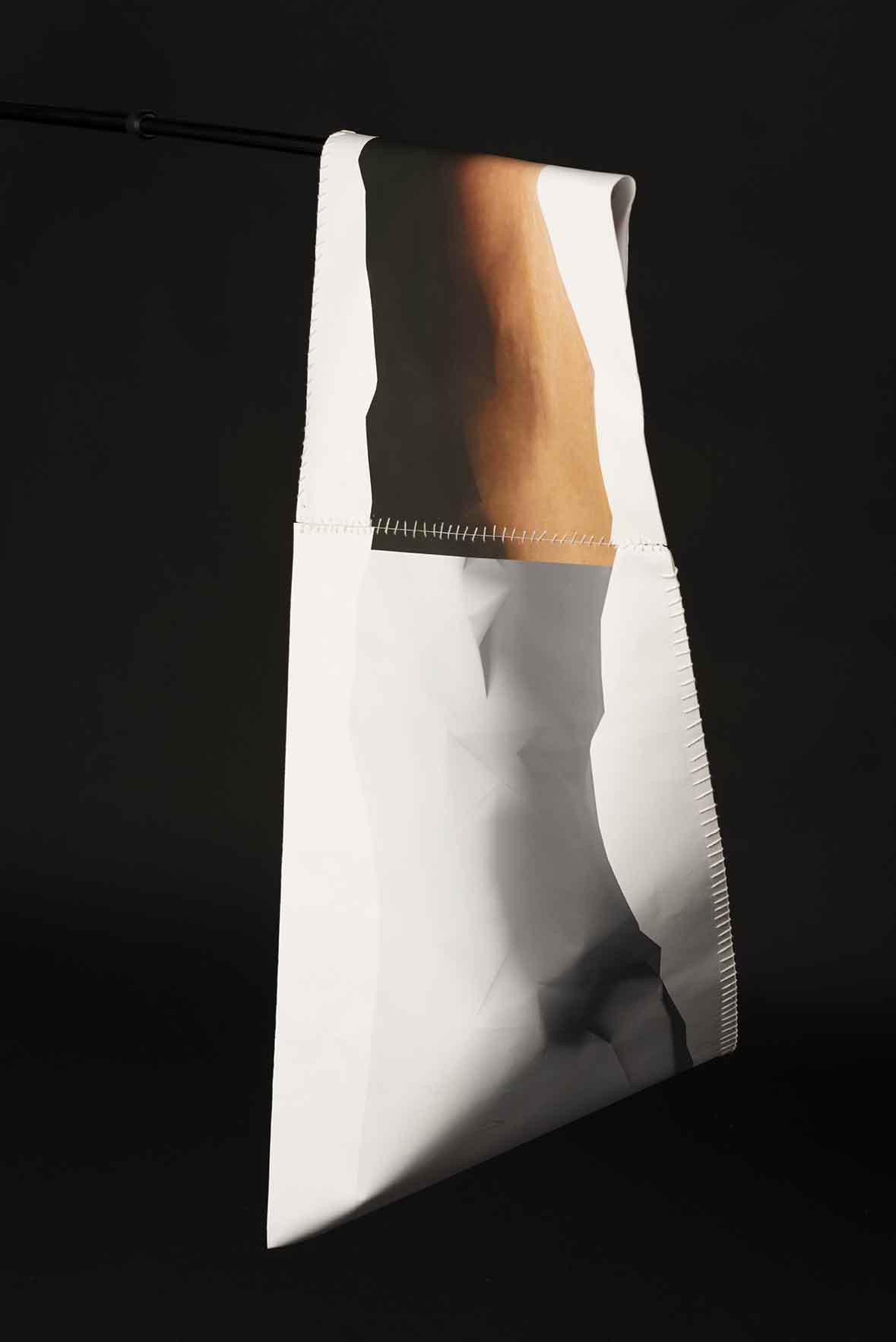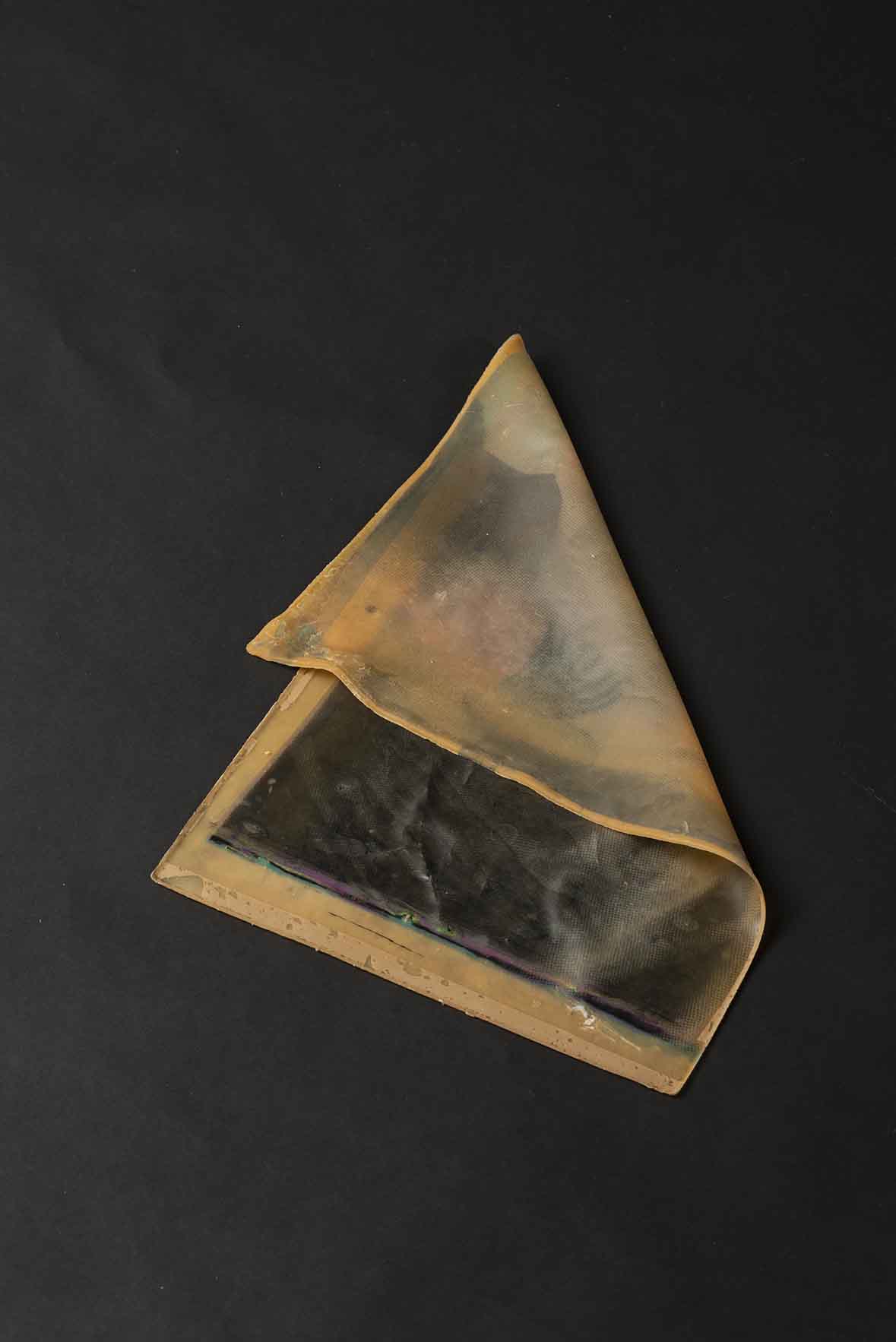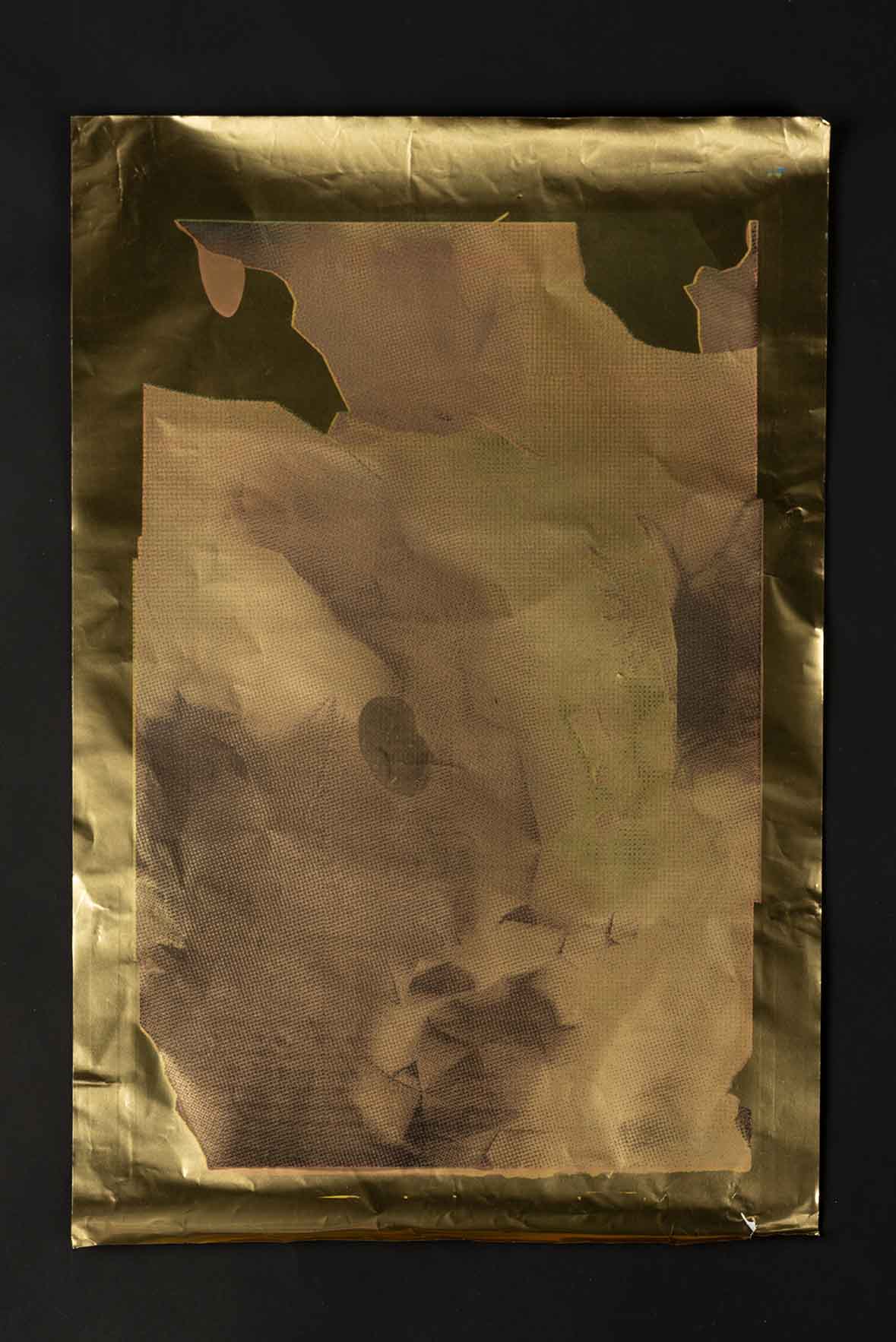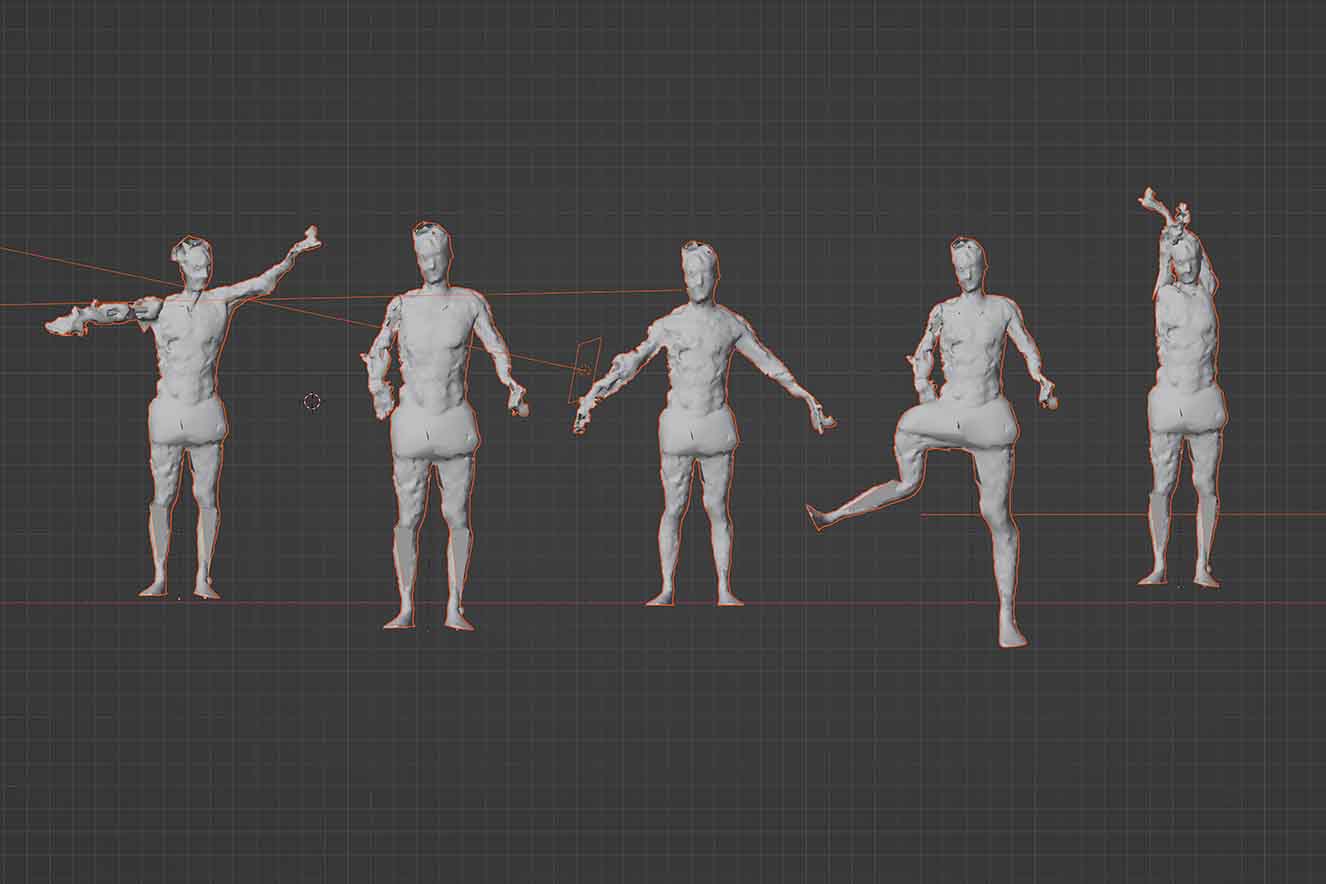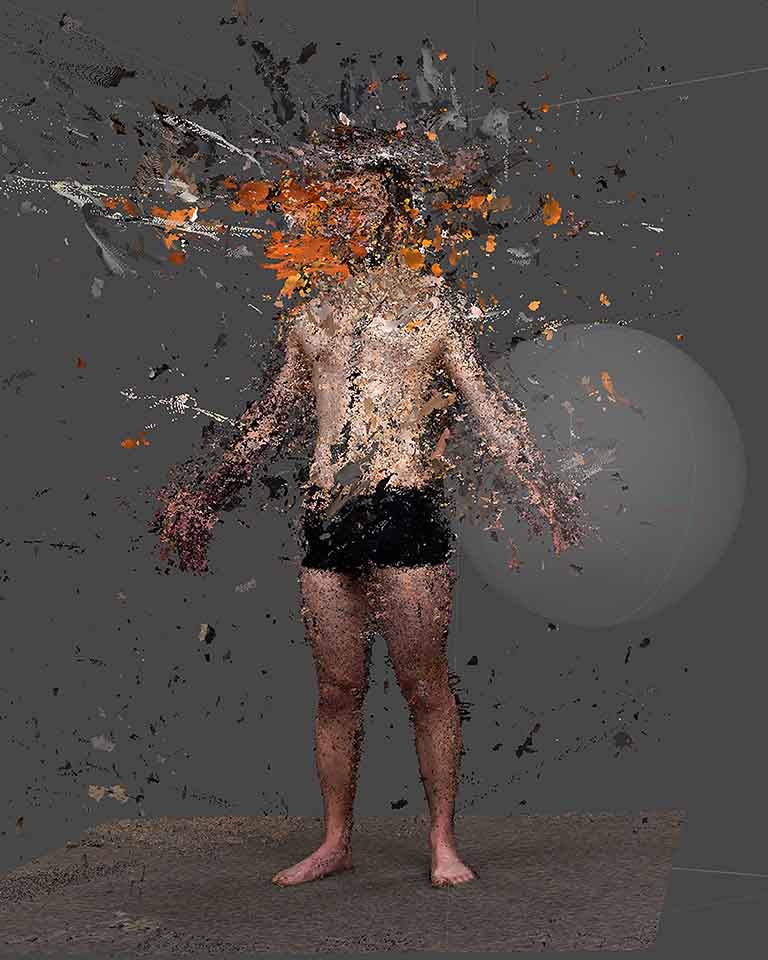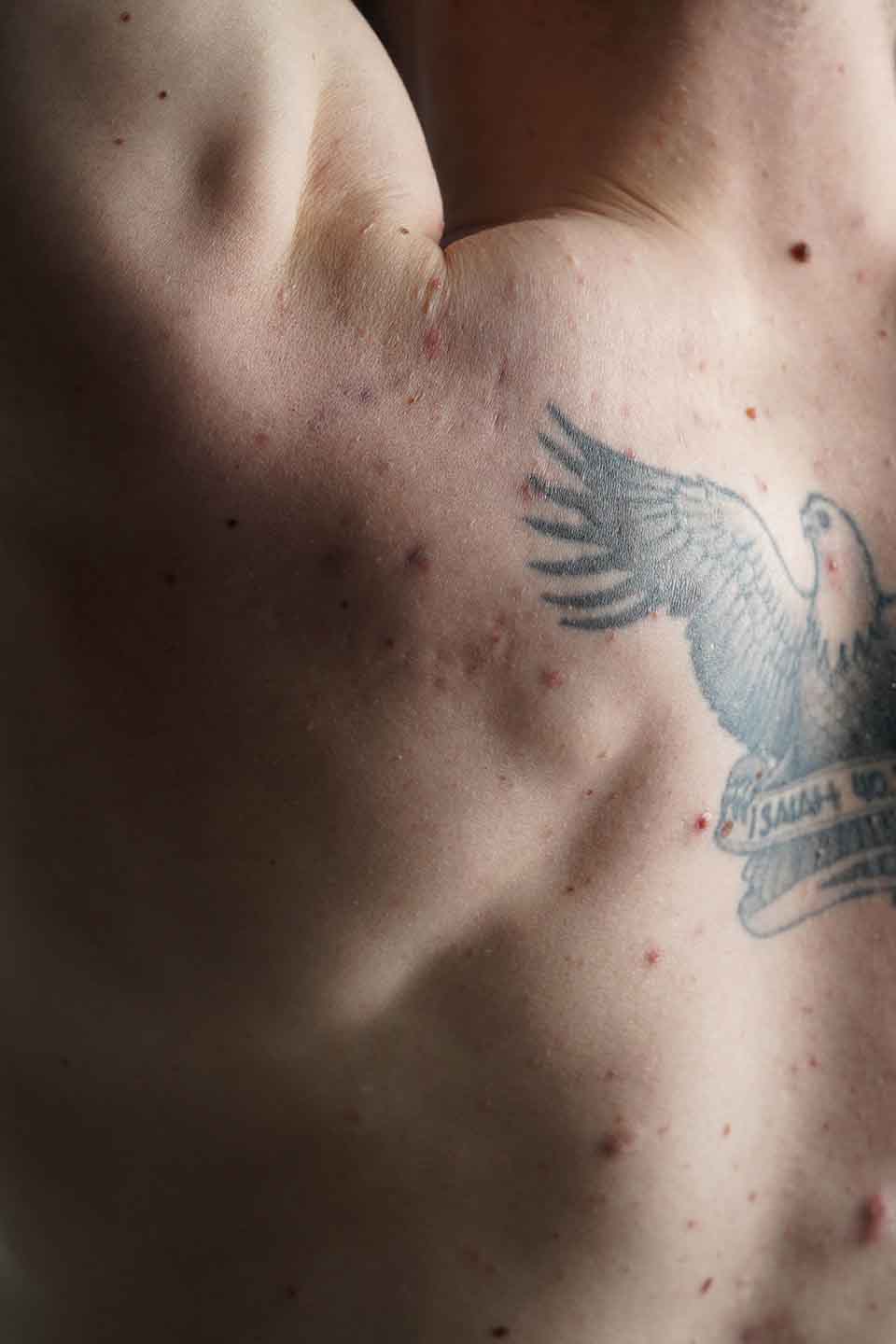 0 Kommentare
Kommentieren
Danke für Ihren Kommentar, wir prüfen dies gerne.