Giada&nbspRastelli, Paula&nbspWeibel
Hidden Worries
DE
Die Webgeschichte erzählt vom fleissigen und zotteligen Stressproduzenten, Knot. Begleite ihn durch seinen Arbeitsalltag und hilf mit, Stress zu verteilen. Allerdings ist euer Besuch selten willkommen.
EN
The web story tells about the scribbly and spiteful stress producer, Knot. The user follows him as a «stress assistant» through his daily work routine and helps him distribute stress. The web page was created to visualize the diversity of stress.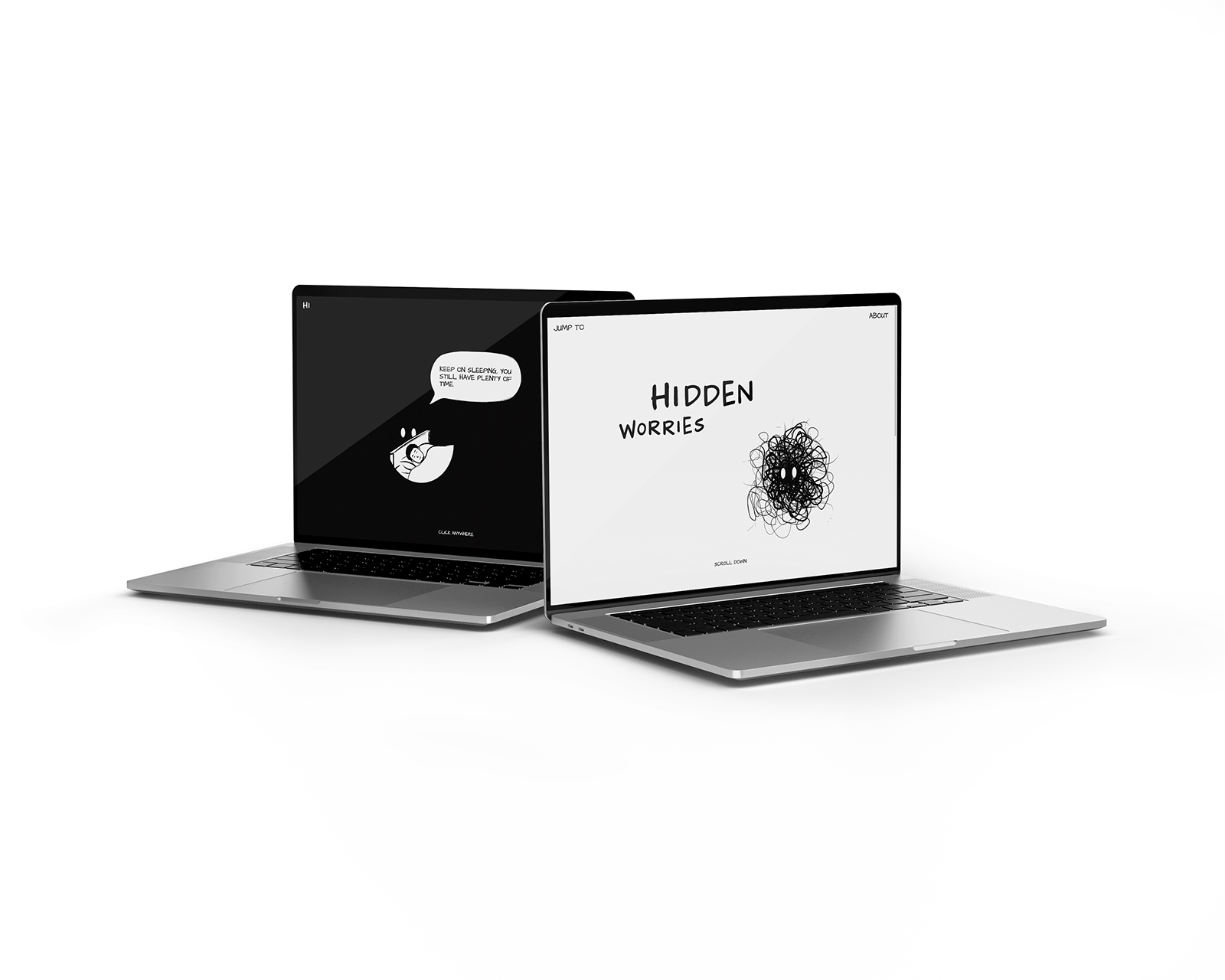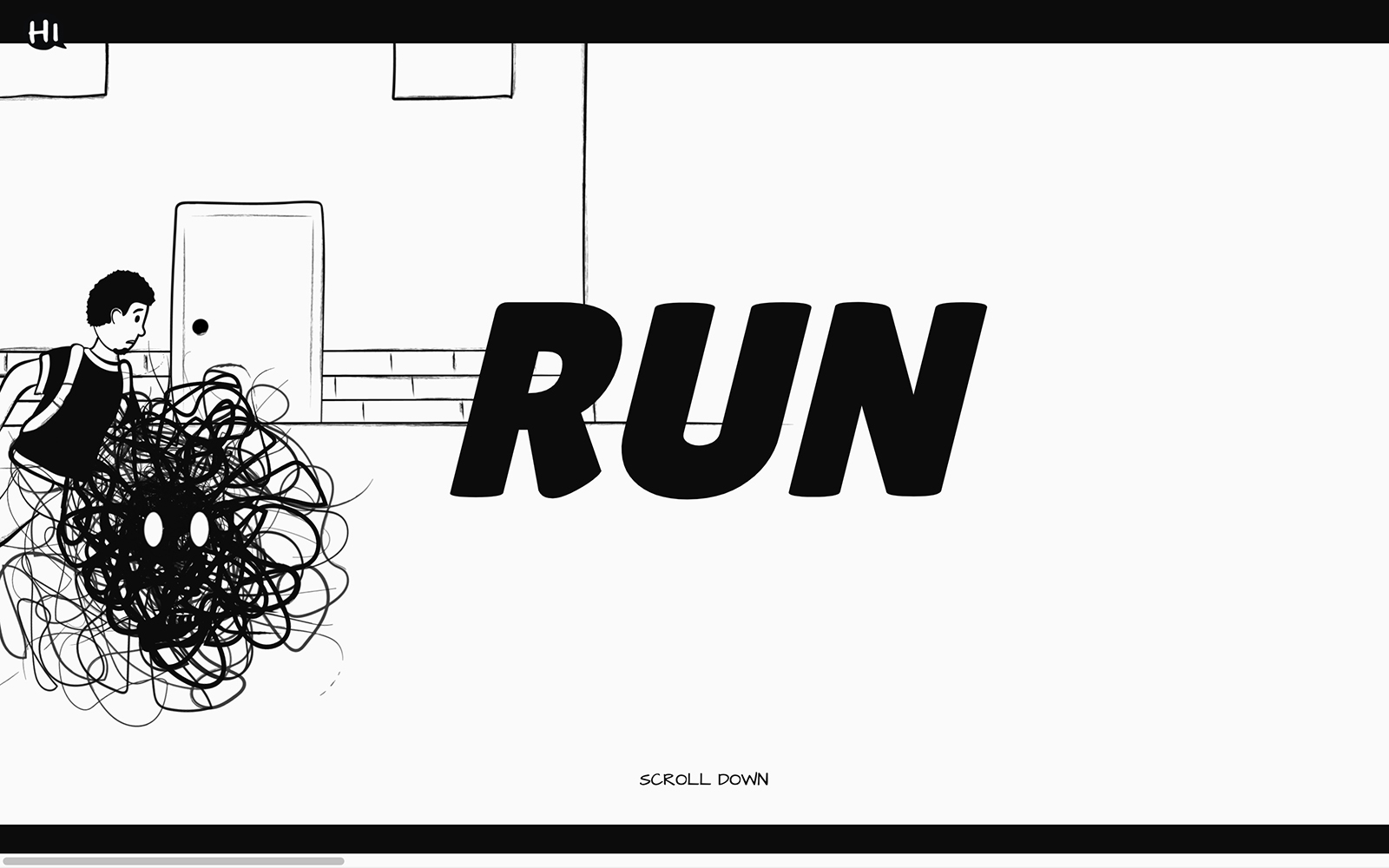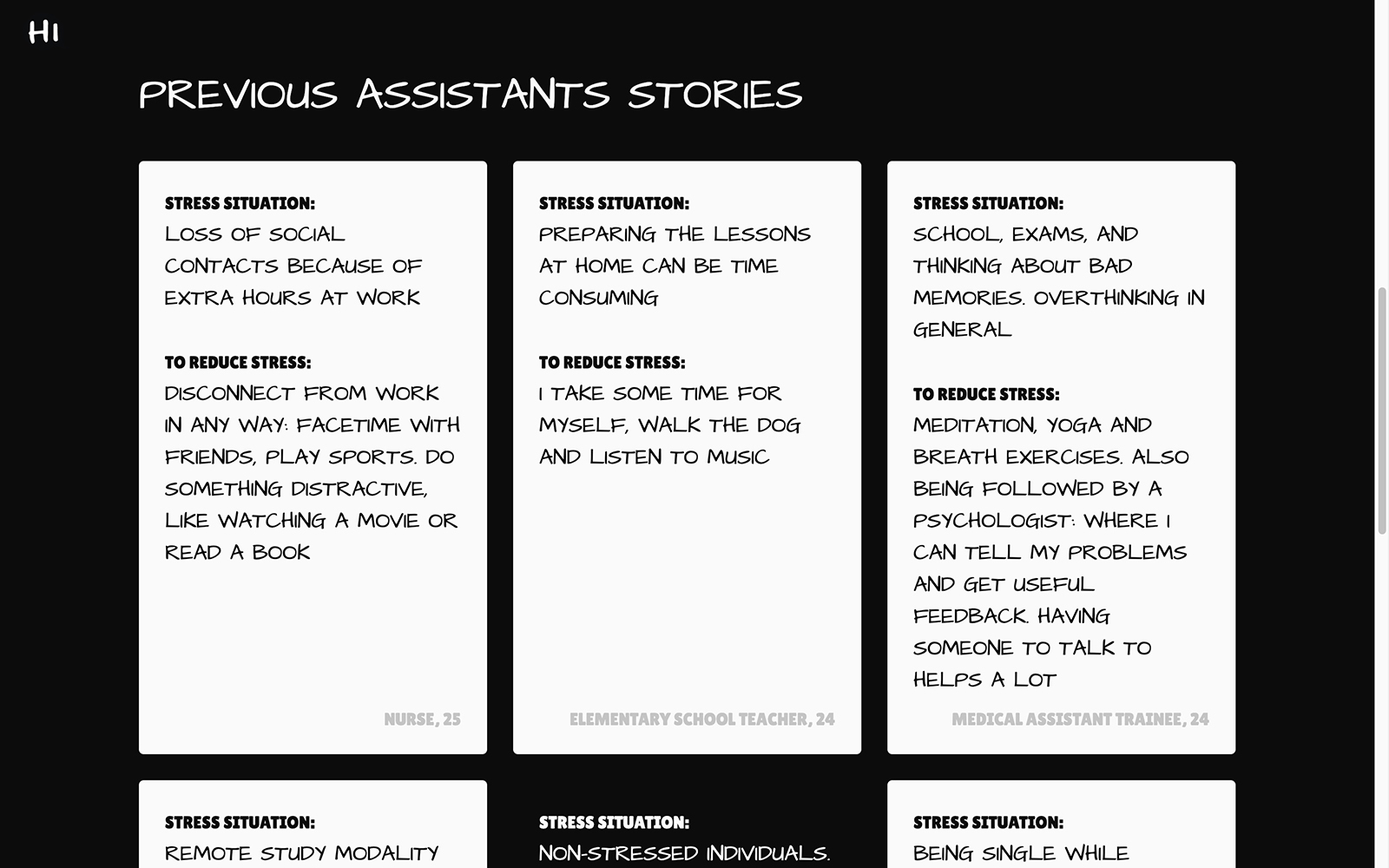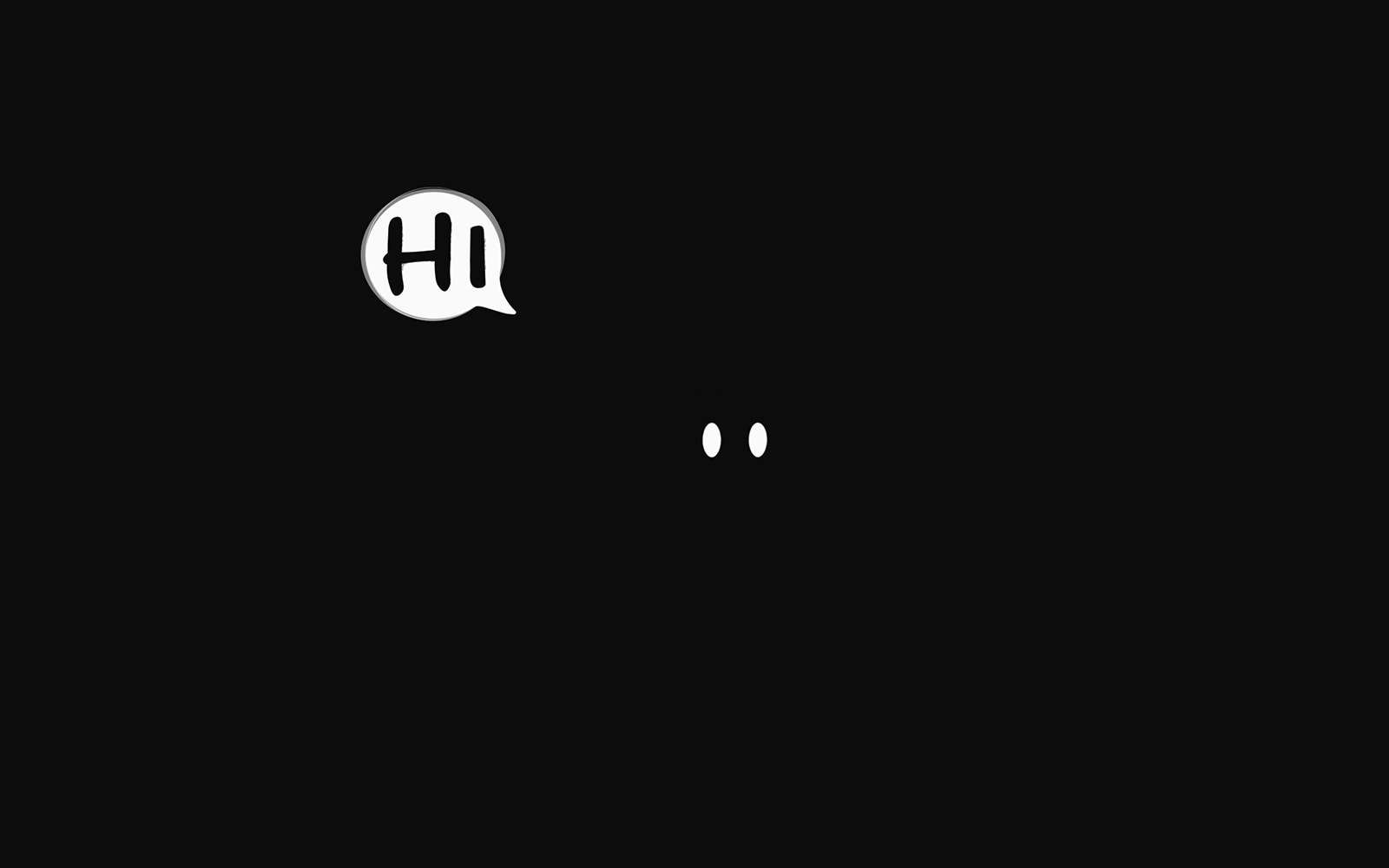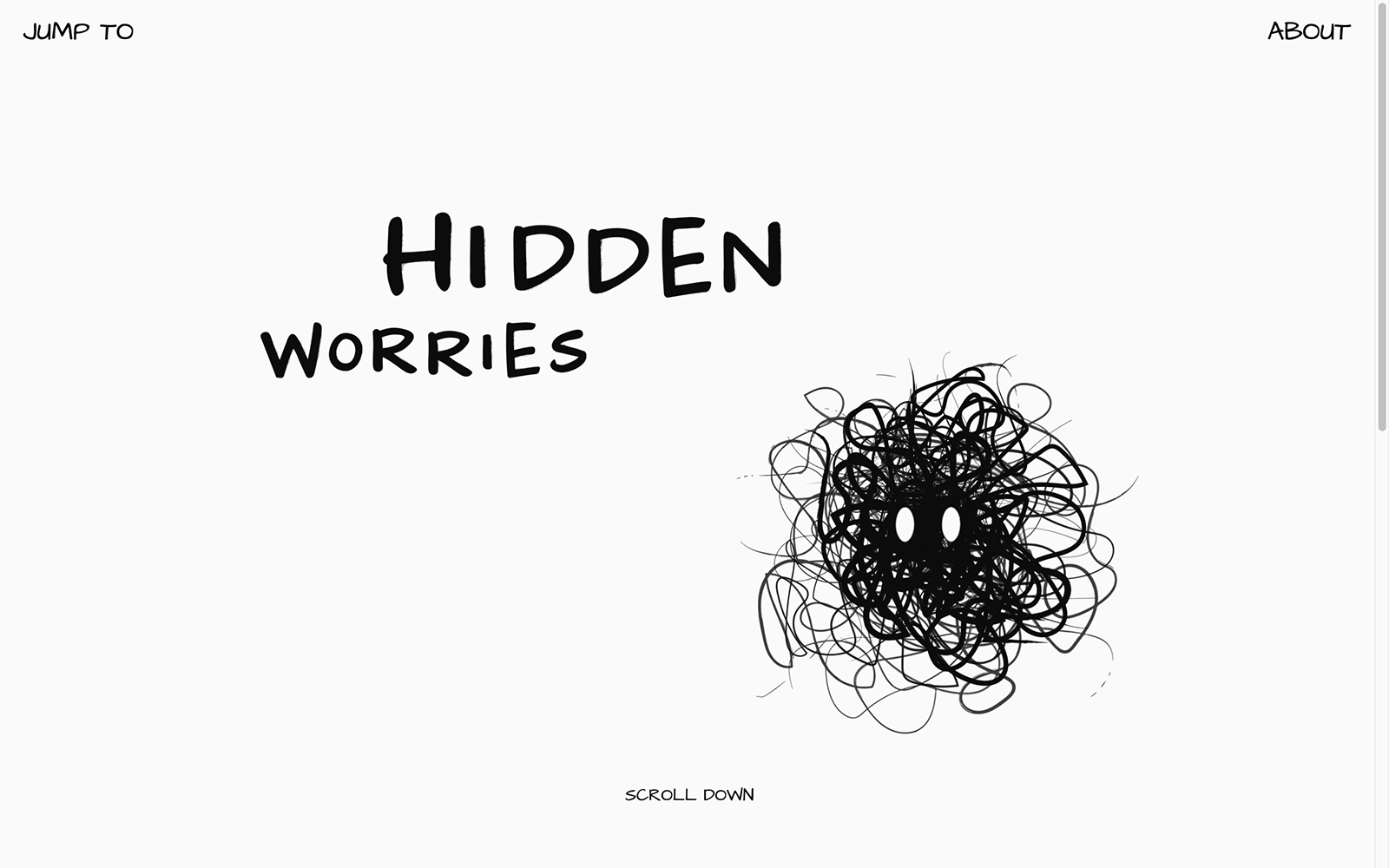 0 Kommentare
Kommentieren
Danke für Ihren Kommentar, wir prüfen dies gerne.