Selin&nbspNussbaum
Design Thinking Assessment
A design management approach to support IT service providers in adopting Design Thinking and develop ways for an effective and sustainable implementation in innovation work.
This thesis examines how Design Thinking is applied in practice and in terms of its potential role as an enabler of innovation in the IT sector. The objective of the study is to identify challenges applying Design Thinking at Swiss IT service providers and to understand the associated issues related to organizational culture and leadership that influence the success of new innovative services through a human-centered design approach.
For this purpose, the following research question was posed: How can a design management approach support Swiss IT service providers in adopting Design Thinking and develop ways for an effective and sustainable implementation in innovation work?
To answer the research question, insights were obtained through a literature review and a qualitative study conducted through interviews with organizations and experts.
Addressing the root of the problem, the essence lies in the iterative nature of Design Thinking, which challenges established structures and processes and raises the perception of greater resource allocation in terms of time and budget. In this context, the biggest obstacle to unleashing the full potential of Design Thinking lies in an organizational culture that has not internalized the Design Thinking method, no C-level design awareness, and no adaptation of innovation process management. With a strategic focus on greater innovation, the thesis argues that establishing Design Thinking norms that contribute to the three intervention areas can generate longterm impact.
The goal of addressing the problem as a whole and involving employees in all functions of an organization led to an intervention concept that promotes reflection on the application of Design Thinking. The core idea of the Design Assessment is to evaluate the current design-centricity by assessing different application areas of Design Thinking through a set of questions. The aim is to challenge the reflection of established norms within teams, departments, and the organization, paving the way for a holistic adaptation of Design Thinking. Furthermore, the intervention aims to support a more systemic understanding of the values and implications of Design Thinking.
The thesis reveals that the perceived effects of applying Design Thinking go beyond practical innovation work. Moreover, it argues Design Thinking's capability to adapt to specific contextual factors by fostering a systemic perspective that integrates all aspects of organizational culture, C-level design awareness, and innovation process management.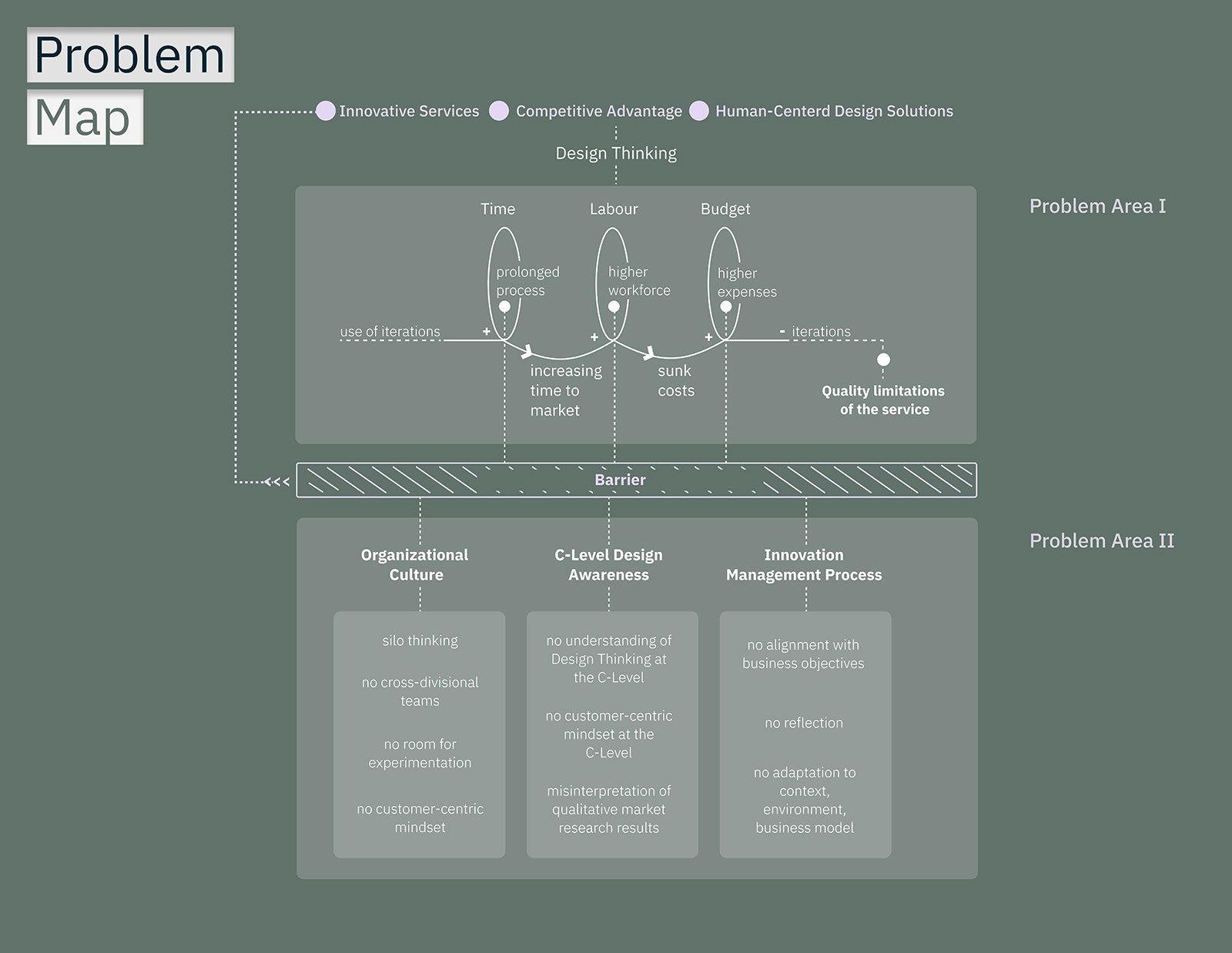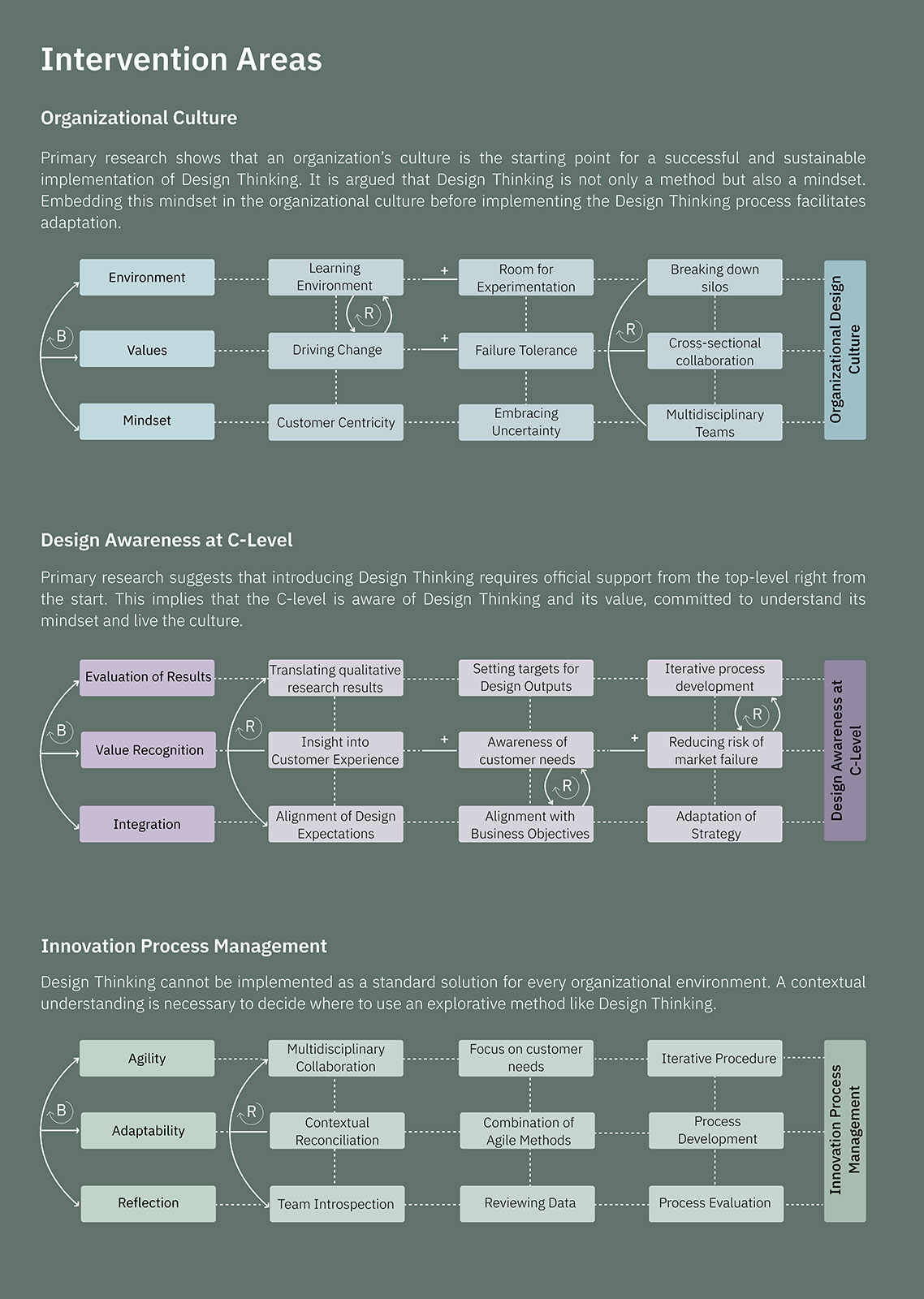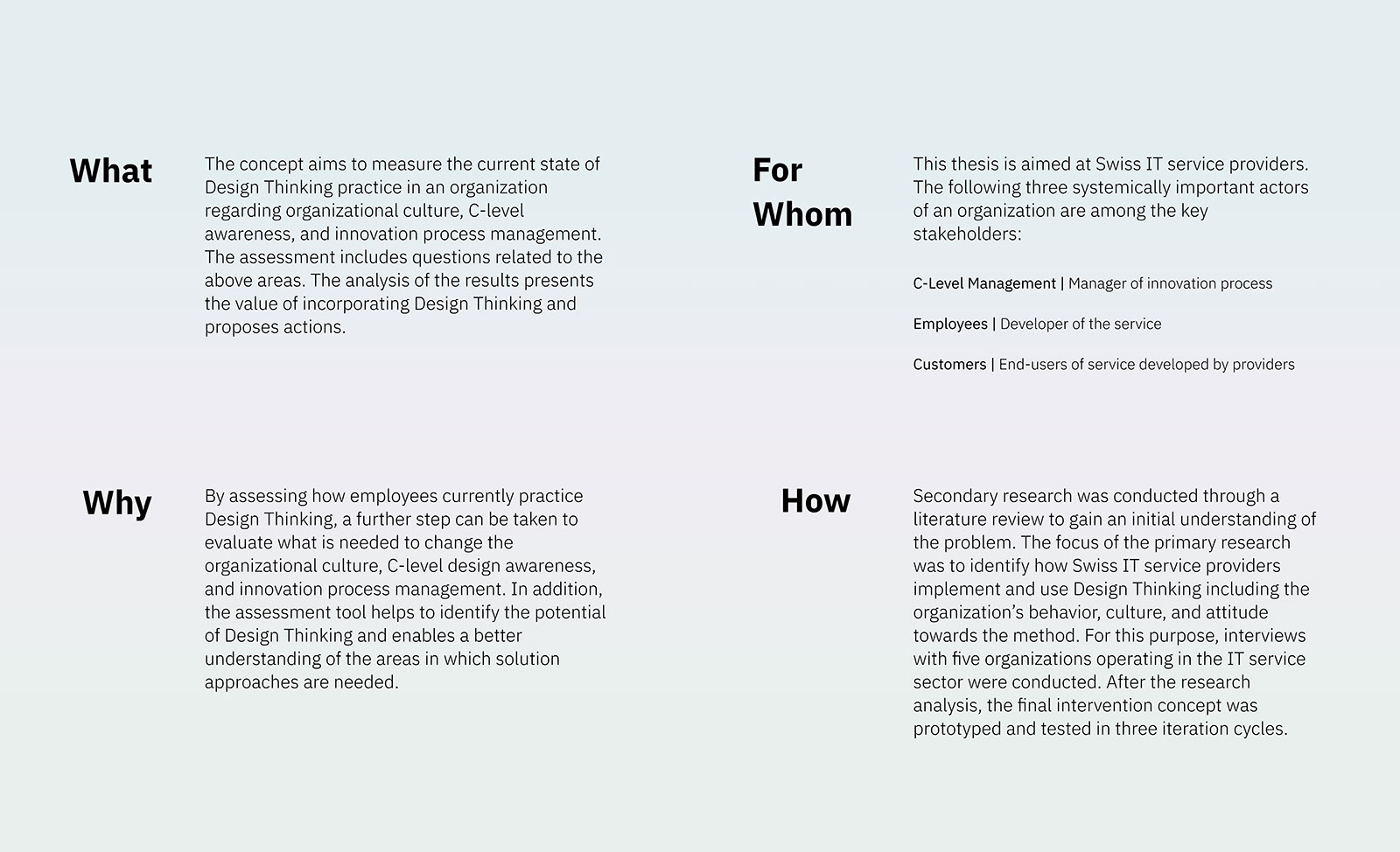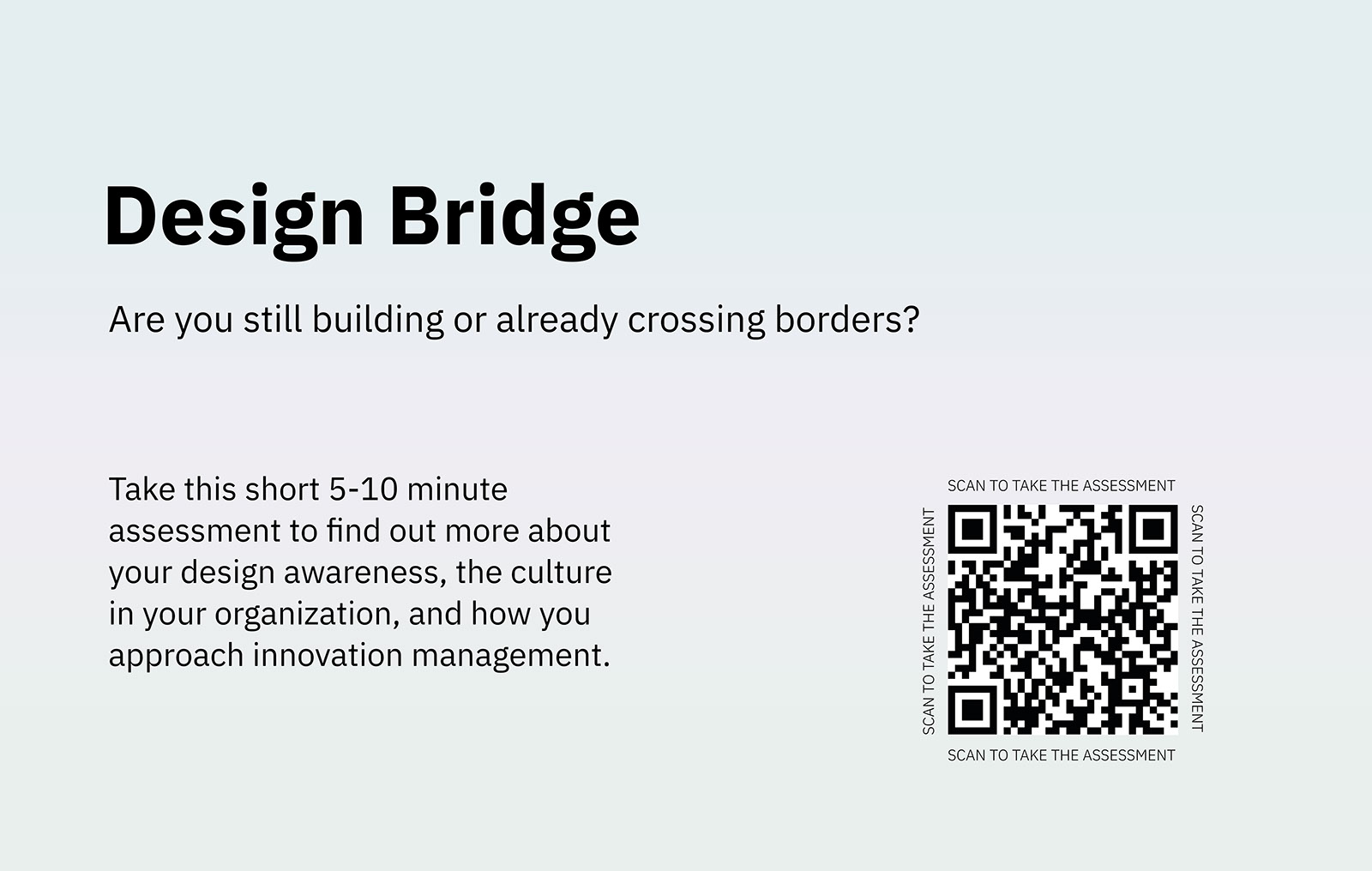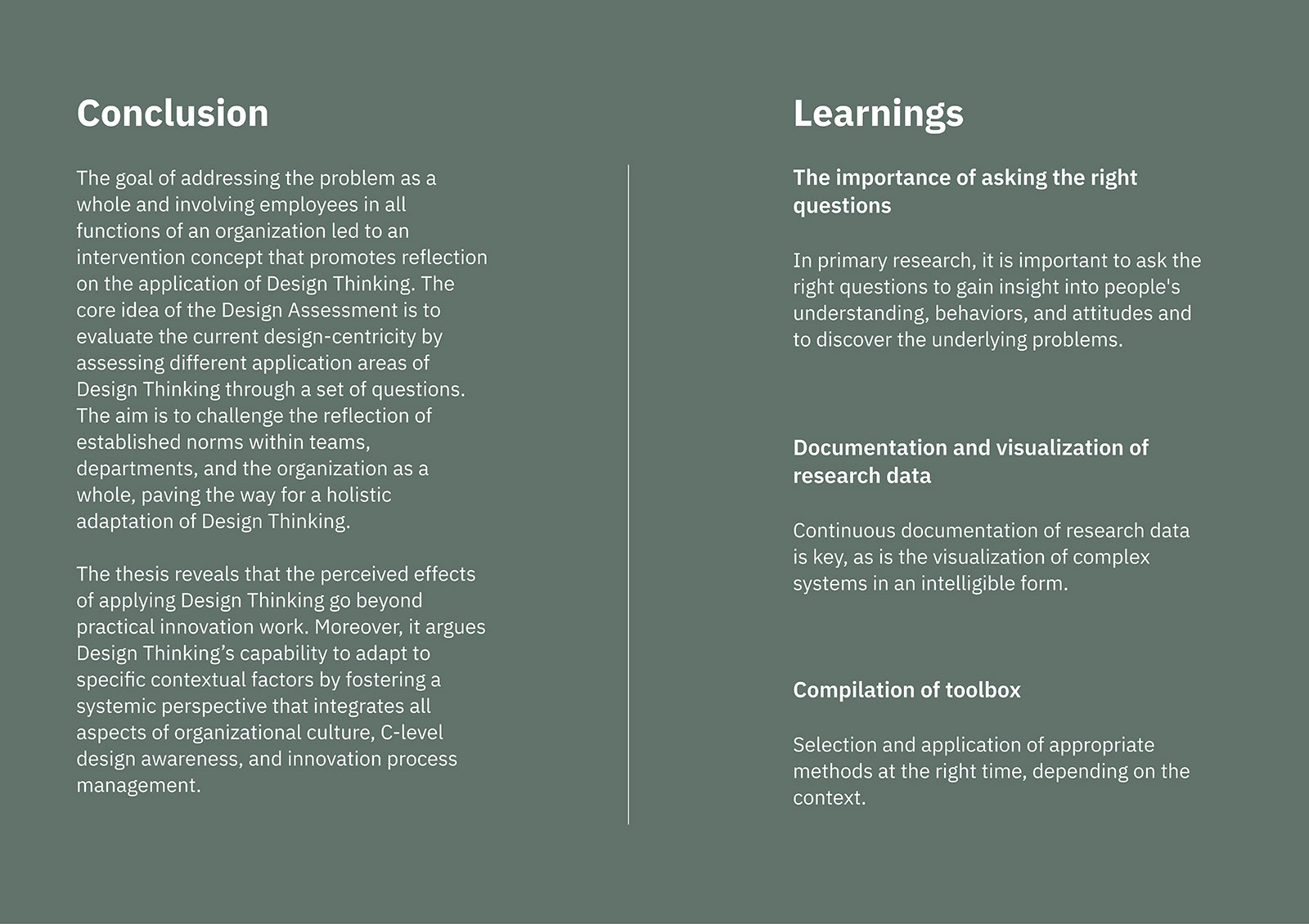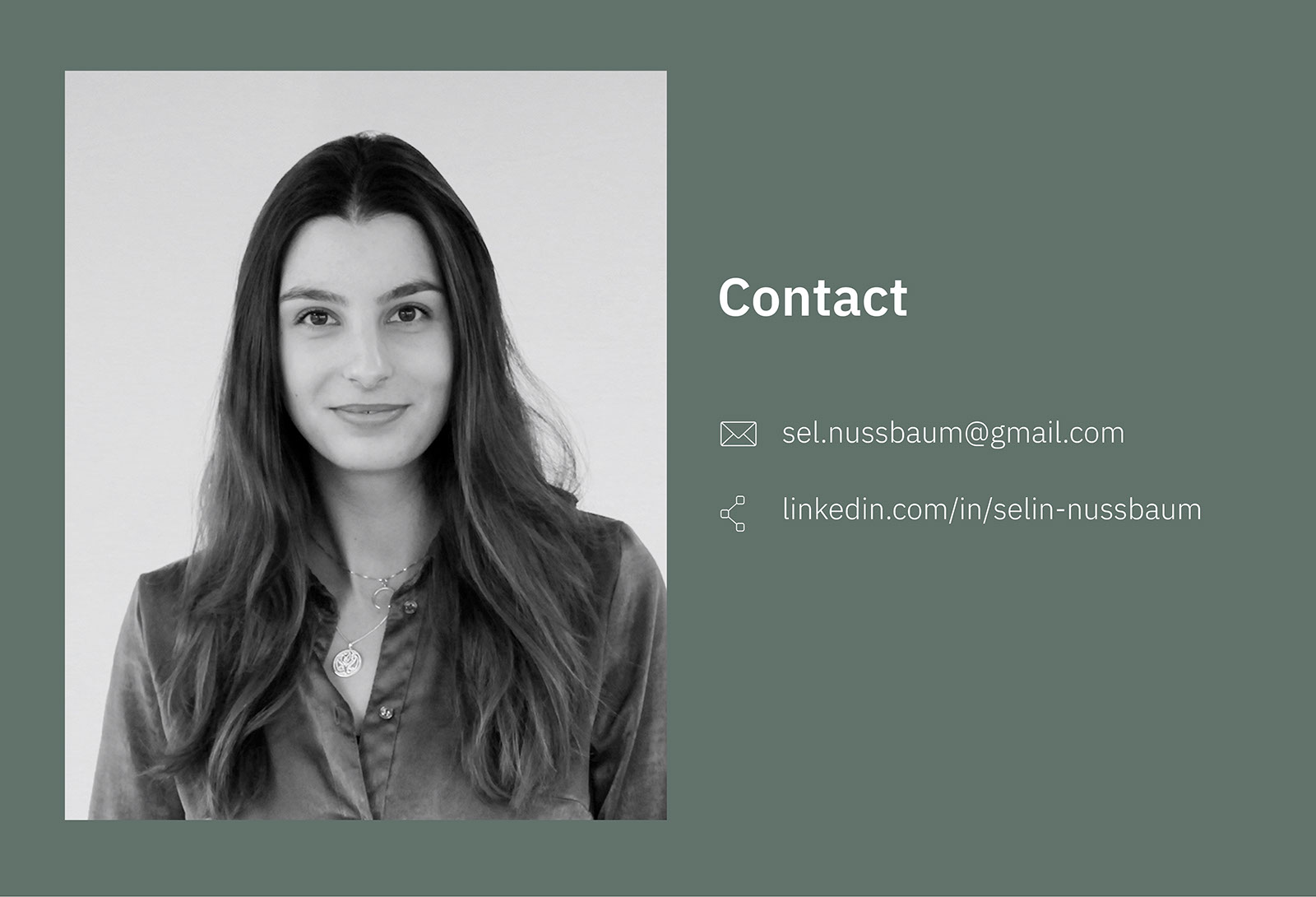 0 Kommentare
Kommentieren
Danke für Ihren Kommentar, wir prüfen dies gerne.