Sina&nbspSpring
Levi one – an Attempt at Accessible Design
DE
In unserem Alltag verwenden wir alle Hilfsmittel. Sei es der Löffel fürs Müesli am Morgen oder eine Schere zum Papier schneiden. In der Welt von behinderten Personen sind Hilfsmittel omnipräsent, ohne sie wäre für viele der Alltag nicht bestreitbar. Sina Spring beschäftigt sich mit den Spätfolgen der manuellen Rollstuhlnutzung und deren Vorbeugung sowie der Unzulänglichkeit der vorhandenen Lösungen. Mit einem umweltfreundlichen und eleganten Objekt soll ein einfacher Zugang zu Design geschafft werden, ohne an Funktionalität zu verlieren. Natürliche Materialien und sanfte Formensprachen verbinden sich mit einem nicht medizinalem Aussehen zu einem Zeichen der Gerechtigkeit im Design.
EN
We all use aids in our everyday lives – whether it is a spoon for our morning cereal or scissors for cutting paper. In the world of disabled people, aids are omnipresent; without them, everyday life would be unmanageable for many. This project deals with the late effects of manual wheelchair use and their prevention, as well as with the inadequacy of available solutions. With an environmentally friendly and elegant object, the aim is to establish an easy access to design without losing functionality. Natural materials and a soft design vocabulary are combined with a non-medical look to create a sign of equity in design.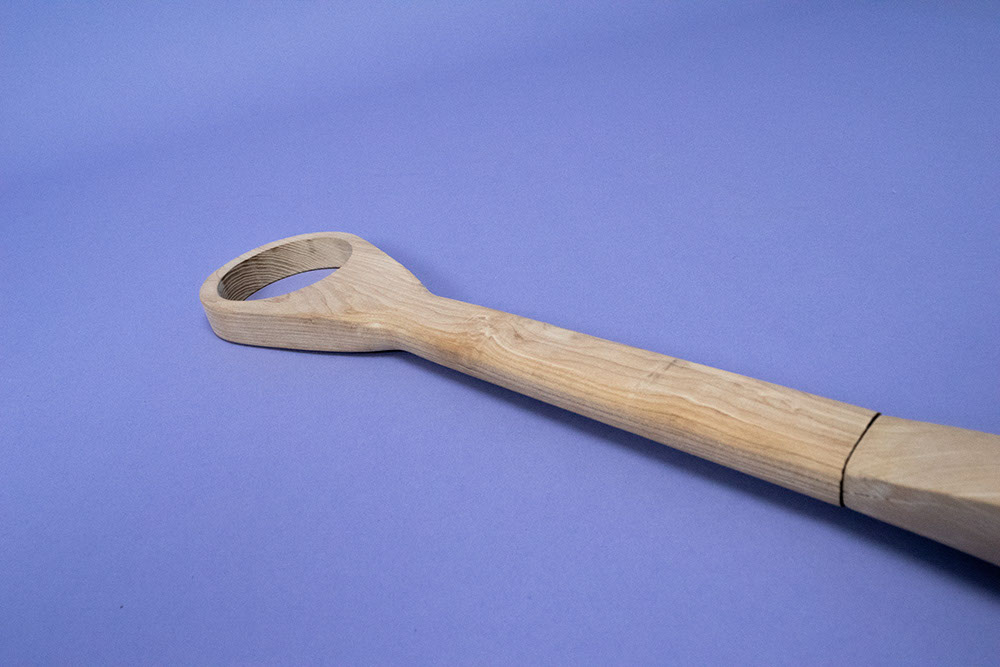 0 Kommentare
Kommentieren
Danke für Ihren Kommentar, wir prüfen dies gerne.