Sonja&nbspHüppi
Dimension weben / Weaving Dimension
DE
Gewebe ist in der Herstellung flach. Erst durch Schneide- und Nähprozesse kann die Fläche in die dritte Dimension gebracht werden. In dieser Arbeit wurde untersucht, wie Dimension direkt beim Webprozess erzeugt werden kann.
Mehrfachgewebe, Leerstellen, Tunnelzüge und bewusst gewählte Schussverbindungen sind die Gestaltungsfaktoren, mit denen Dimension erforscht wurde. Die zurückgenommene Farbigkeit lässt den Fokus auf die Technik zu und kennzeichnet gleichzeitig die Forschungsetappen. Nach der Auswertung jeder Reihe wird die Komplexität durch neue Kombinationen gesteigert. Die Ergebnisse bieten eine Grundlage für diverse technische und modische Anwendungen von Dimension ohne Verschnitt und mit einer Minderung von weiteren Konfektionsschritten.
EN
In its manufacturing, weaving is flat. It is only in the process of cutting and sewing that the flatness can assume a three-dimensionality. The work examines how dimension can be generated directly in the weaving process.
The aspect of dimension is explored via the design parameters of multiple weaves, voids, drawstrings and specifically selected weft connections. By cancelling the colour, the project focuses purely on technique, while simultaneously defining the research stages. After evaluating each arrangement, the complexity is increased by applying new combinations. The results form the potential basis for a variety of technical and fashion applications of dimension, minus offcuts and with fewer processing steps.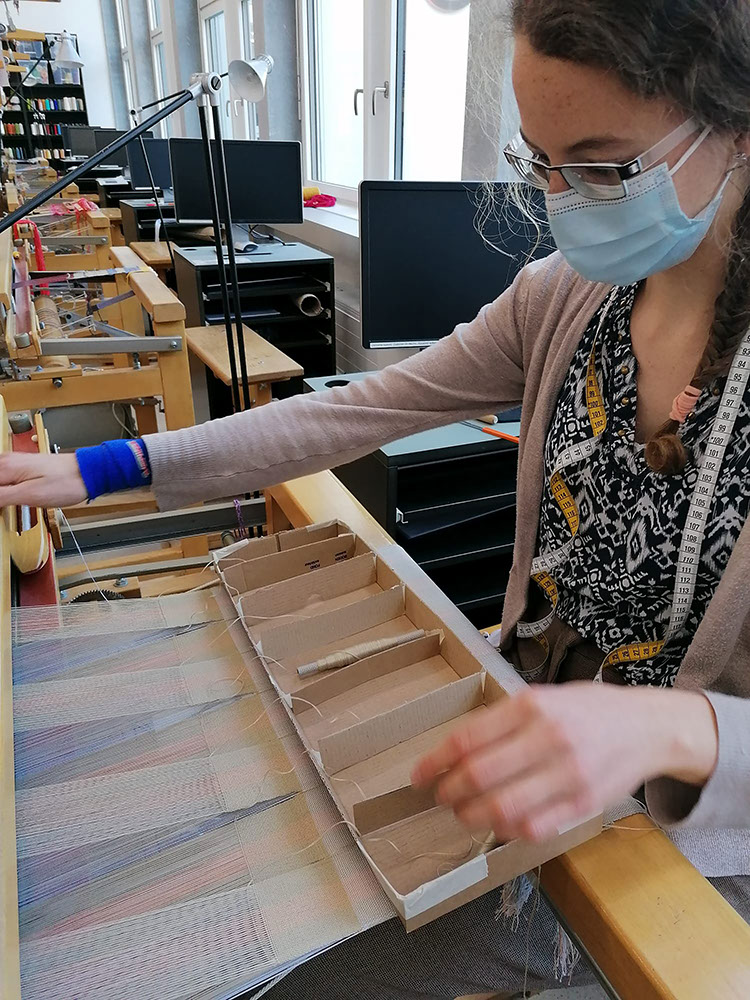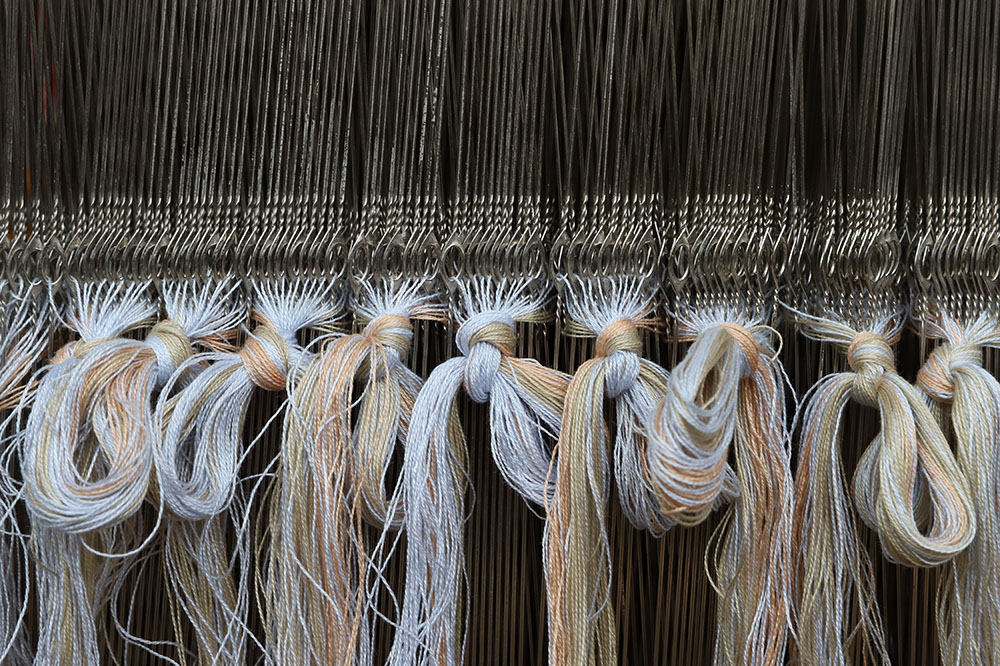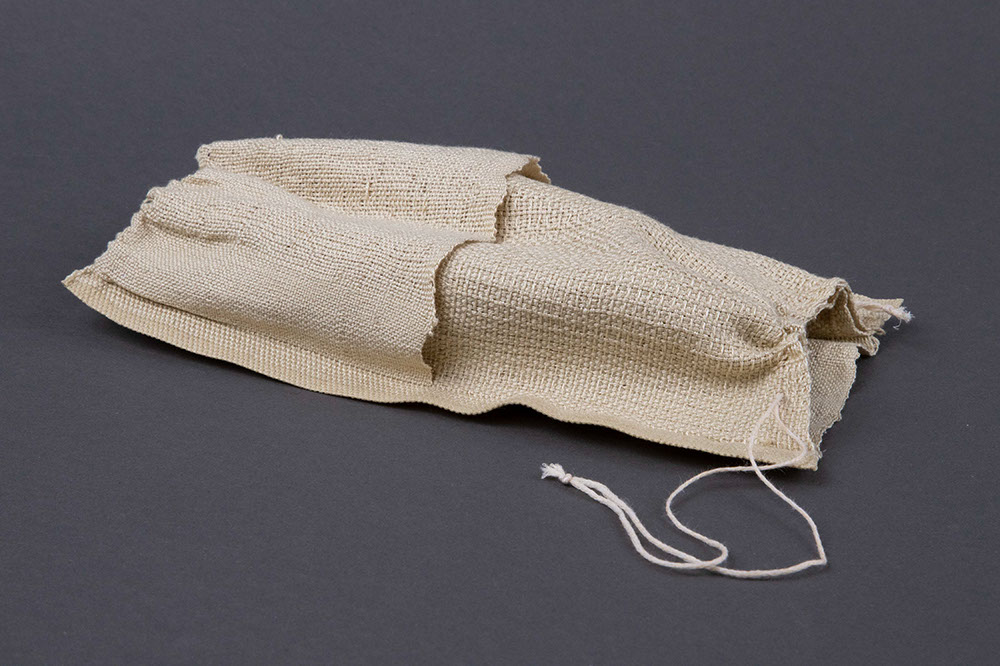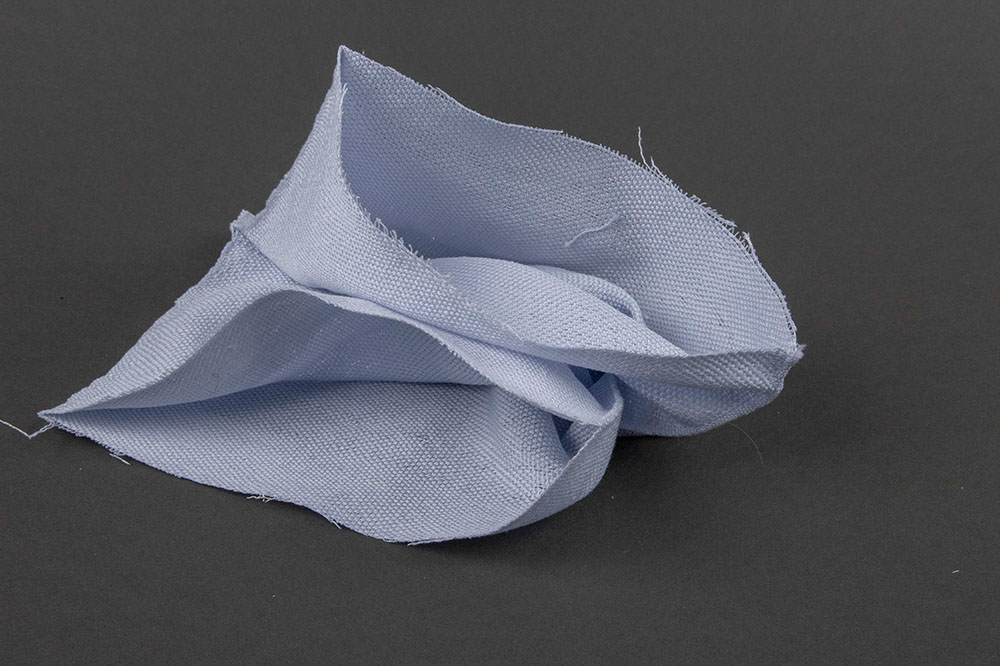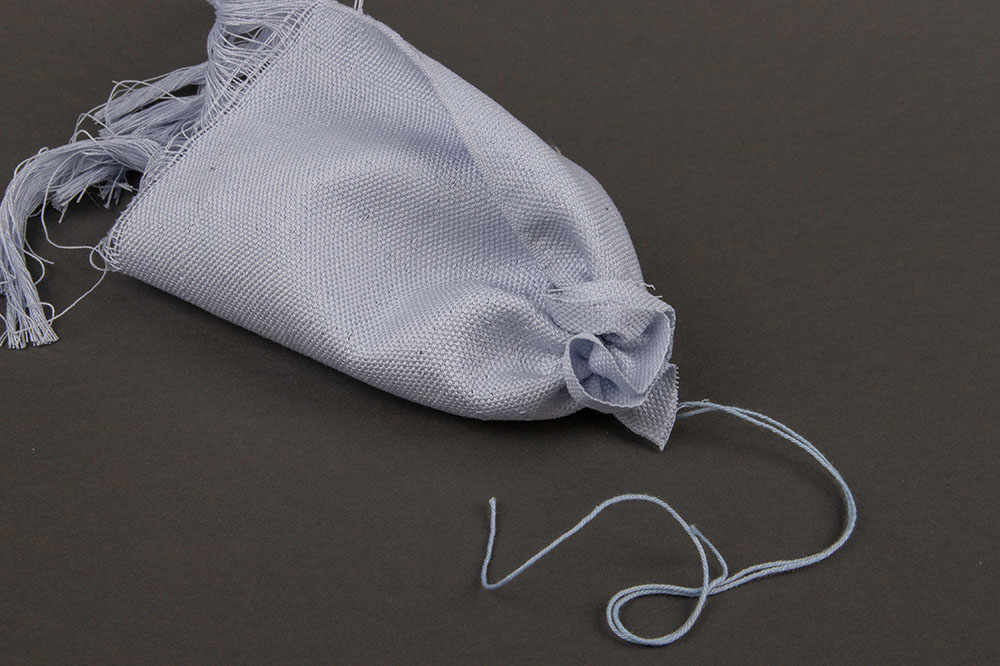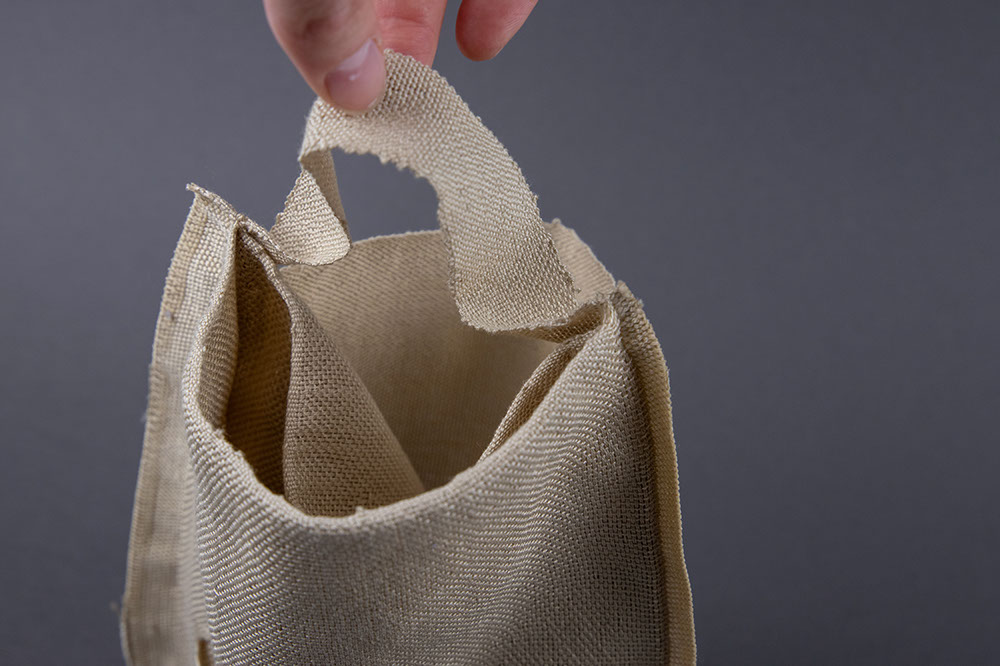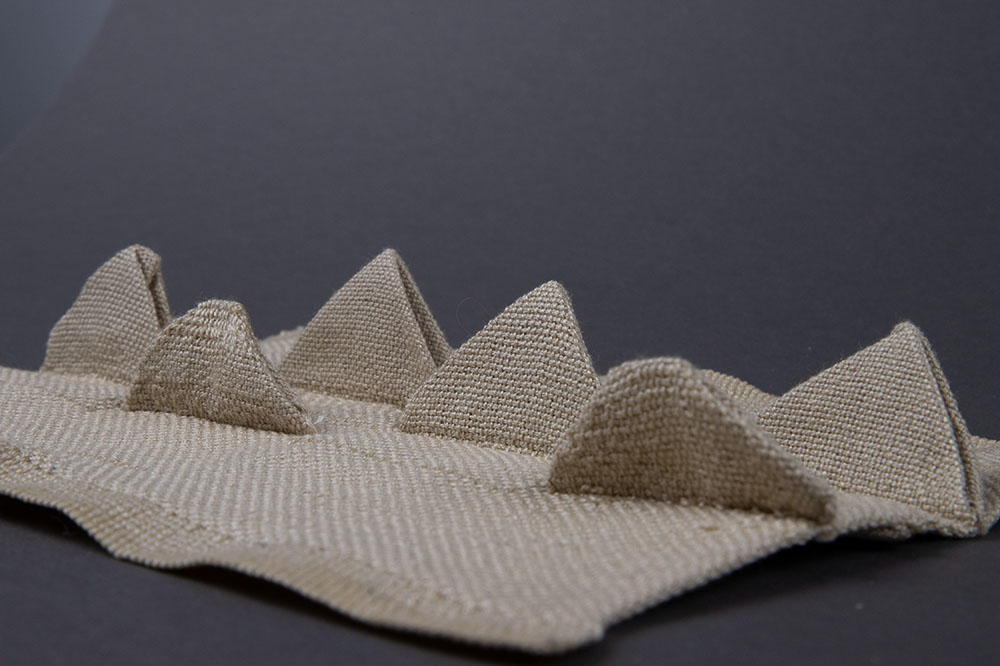 0 Kommentare
Kommentieren
Danke für Ihren Kommentar, wir prüfen dies gerne.