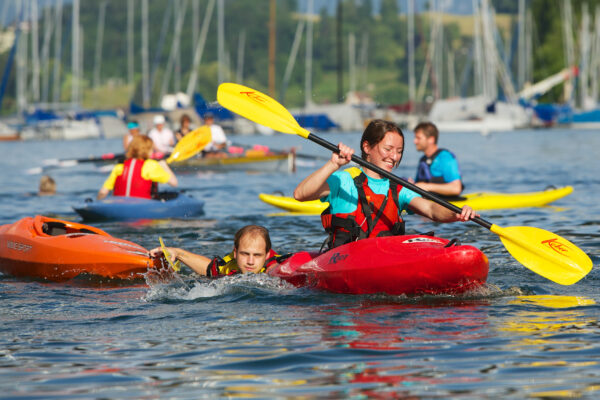 A dash through the University Sports Campus
It's early morning by the lake. It's quiet. The only noise is your paddle softly breaking the water's surface. And far up in the mountains, someone carves curves into the snow, one left, one right, the powder whirling around and billowing up. How do you prefer your sport?
The three Lucerne-based universities (UniLU, HSLU, PH) offer an exciting and varied range of sports programmes, most of which (trainings) are free of charge. They include forty trainings and countless courses. The organisation behind it is University Sports – Campus Lucerne.
Be it on campus, in the sports hall, on the mountain, on the water or in it, on your own or with friends, there will be something for you!