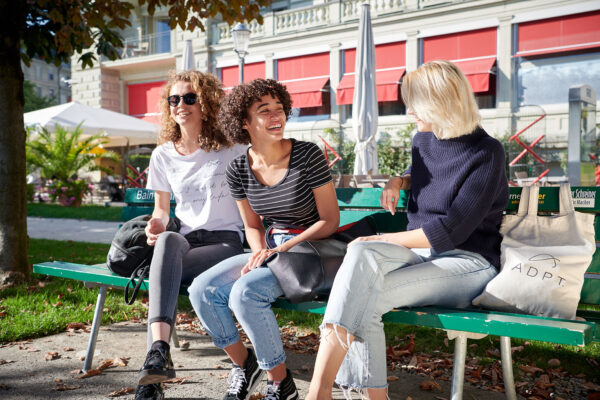 Studying: Facts & Figures
BA International: not your average Bachelor's programme
An international degree programme comes with all kinds of surprises and challenges. Jana, who is in the English-taught version of the programme talks about her experiences as a student at the HSLU.
I was always interested in international contexts, particularly as relates to business. I love foreign languages and already knew during my commercial apprenticeship that I would enrol for the Bachelor's in International Business Administration (IBA) programme at the HSLU once I'd completed a subsequent year of work experience. Meanwhile, I'm in my second semester as a full-time student and have already gathered so many valuable experiences.
Of course, my Swiss fellow students and I first had to get used to the ubiquity of English. IBA learning groups consisting of Swiss and foreign students, we were encouraged to communicate in English exclusively to make sure nobody is excluded. Exchange students play a key role in the lives of students in the IBA programme, and I often find myself attending lectures sitting between students from Thailand and Brazil.
Already after a few weeks into the programme, we found ourselves fluently conversing in English—it had become second nature. It only takes a little courage and openness to start interesting conversations with the exchange students and learn about their culture and what it's like for them to live in Switzerland. Of course, the Swiss students among us also have the chance to attend a semester abroad. The HSLU's partner universities are in countries as diverse as Chile, Sweden, Russia, Japan and Australia. I wonder where I will go when the time comes.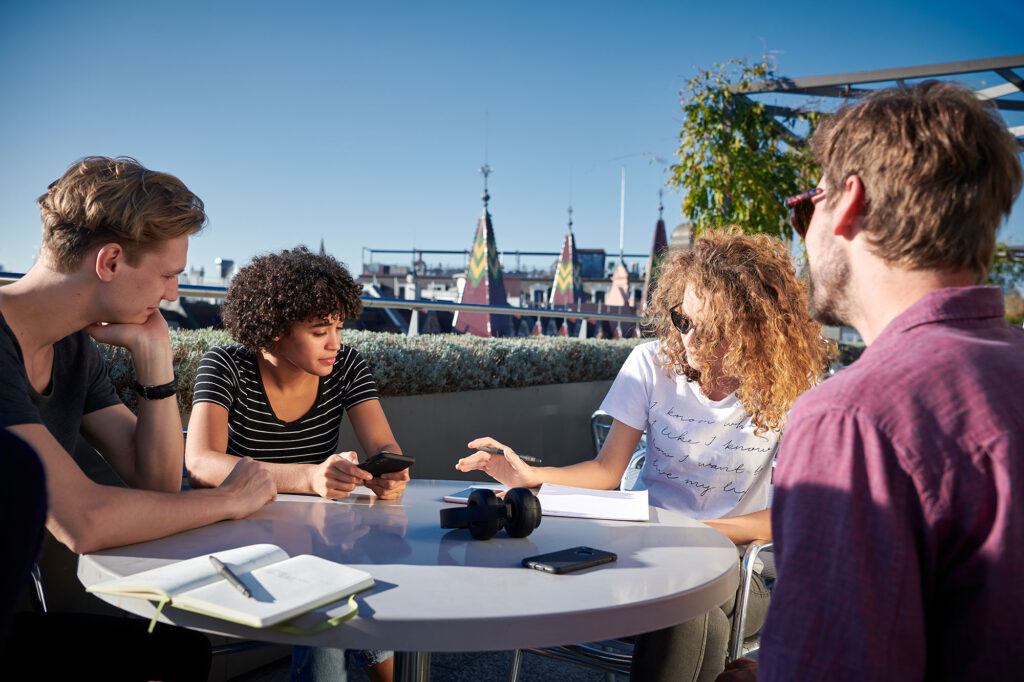 The varied specialisations and required elective modules are another great feature of the IBA programme. A few weeks ago, we got to choose our Major, which starts in the third semester for full-time students. Students can choose between Accounting, Finance and Banking, Tourism and Hospitality Management and International Management and Economics. I chose the latter because, at this point, I prefer a broader, more generalist education over a highly specialised Major. Besides, Economics is my favourite subject and I'm looking forward to attending specialised modules such as International Economics and Policy and Intercultural Management.
After graduation, I would like to put the skills I acquired to use in a global enterprise. Until then, I will continue to enjoy my life as a student and the many opportunities offered by the Lucerne University of Applied Sciences and Arts.
Are you interested in the economy and in international matters? Learn more about the international Bachelor's programme with its three exciting specialisations here:
Author: Jana Kaiser
July 2020