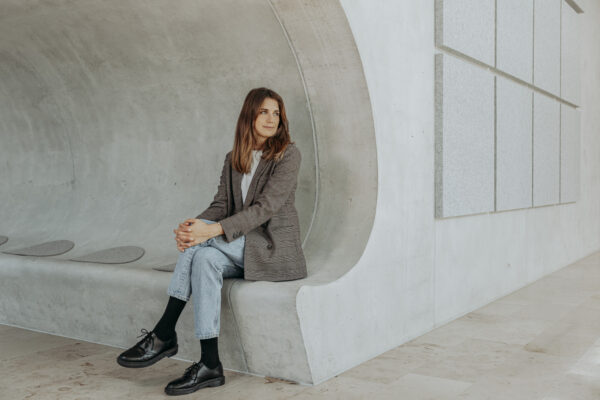 Study Finance, excel at upcycling 
She works as a CFO assistant and has founded her own company at 29 years old. HSLU graduate Léna Tripet tells us how these two professional activities complement each other and how an accident led to this Plan B scenario.
For this International Financial Management student, it was always clear where she was headed after graduation. She focused on international corporations and planned to apply and consolidate what she had learned in a company like Nestlé or Gategroup. After studying at the HSLU, she was well-prepared for the role. But things did not go to plan: in April 2018, Léna broke a vertebra in an accident. What followed was six weeks of bed rest and a great deal of boredom. «It didn't take long until I started making glasses cords. It kept me busy for hours on end and made others happy at the same time. More and more friends expressed their interest and so one thing led to another.» 
The spontaneous launch of a start-up 
Thanks to her management know-how, Léna quickly launched her start-up, Attached. Together with co-founder Alex Benz, Léna created a website with an online shop, marketing ads boost the business. «Over one summer, we sold several hundred cords. The revenue went back into the business, which allowed us to continually develop new products.» Today, the team collaborates with eight Swiss charities that produce the cord collections and also the latest product, an upcycled bag, for Attached. «Since January 2021, upcycling has been an important part of our corporate philosophy: we create new products from used Swiss awnings. We are convinced that the combination of locality, social integration and upcycling will be the key to our success.» Almost overnight, Léna has become the manager of her own company, applying and consolidating in practice the skills and knowledge she has gained in the various modules of her degree programme.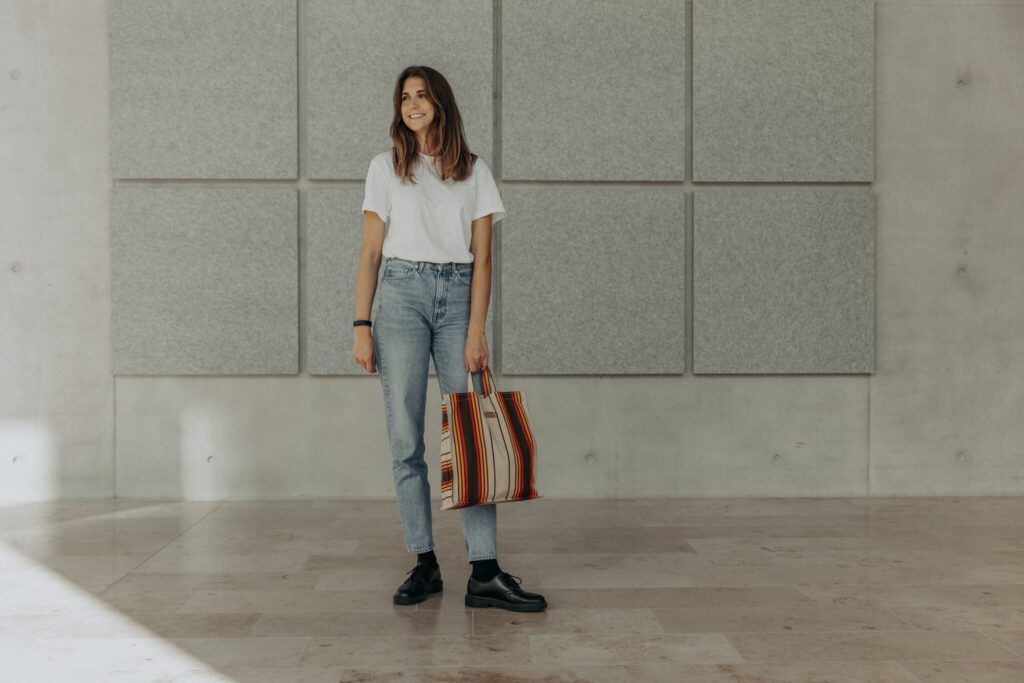 «I never thought I'd set up my own business at twenty-nine.»

Léna Tripet, founder of Attached and MSc in International Financial Management graduate 
Having the right tools 
During her Master's programme, she already worked part-time as an analyst for Aravis, an independent Swiss fund management company. Even though, and perhaps because, it isn't a major corporation, the HSLU student gained valuable insight into a range of business units. «I always found the strategic exchange with start-up founders the most enjoyable task; I would have loved to be part of their implementation efforts. At this point, I'd never have thought though that I'd set up my own business at twenty-nine.» Léna remains with the company, which is run by her family. She works there between one and two days per week and is in charge of reporting to the investors and of the preparation and audit of the annual accounts. Besides the knowledge gained in the study programme, she benefits from the practical know-how she has accumulated at Aravis. She can make good use of both in her start-up. She concludes that «on one hand, there's the valuable insight into the family business, and on the other, the various tasks and challenges that come with self-employment: a perfect combination for me. »
Be it for your plan A or plan B, the Msc in International Financial Management programme will open exciting career prospects at home or abroad. Check it out sometime!