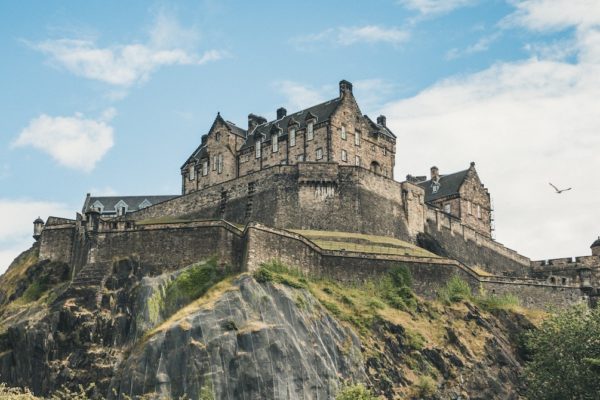 Edinburgh calling—tourism specialists discover Scotland's capital
«The theme of our study trip to Edinburgh was 'Innovative business models in the tourism industry'. It taught us just how surprising tourism can be,.» says Hannah excitedly. Hannah is a Master's student at the Lucerne School of Business. In her experience report, she talks about the study trip to Edinburgh she recently took with her fellow students in the Master of Science in Business Administration with Major in Tourism programme.
Off we go: visiting VisitScotland
«The first day of our study trip to Edinburgh already started with a highlight for us as prospective tourism specialists. The first item on our schedule was a visit of VisitScotland, Scotland's national tourism platform. At VisitScotland's headquarters, we learned all there is to know about Scotland as a destination brand from three interesting presentations: about its overall identity, its efforts to cooperate with other destinations and to accumulate know-how in various areas, about the local «film tourism» inspired by TV series such as «Outlander», and about VisitScoltand's social media marketing. We then boarded the former party boat «Fingal» that was recently converted into a 5-star luxury hotel with 23 exclusive rooms. Somewhat exhausted by the sheer wealth of information and experiences, we proceeded to our third and final event of the day, a beer and brewery tour. And how was that special? Guide and business founder Sara skilfully weaved useful information about Edinburgh and the history of Scottish beer into a compelling narrative. Cheers! Or, rather «Slàinte mhath,» as they say in Scotland.

Moving on to Dundee
On the second day, we attended a lecture on the topic of tour operators to which employees of Expedia.com had been invited, too. On the third day, we travelled to Dundee. Thanks to innovative investment approaches, Dundee has managed an exemplary raise in profile as a tourism destination. We toured the city to see the concrete manifestations of this transformation. Later, we went to visit the newly built Scottish Design Museum, which is a subsidiary of the renowned Victoria & Albert Museum.
Our final day: culture and dinner
On the final day of our study trip, we visited two more museums that could not be more different from each other. Not so much in terms of what they display, but in how they stage their exhibitions. On the one hand, we visited Stirling Castle, where museum guides follow a traditional script in that they talk to the visitors about the castle's history as one of the seats of the Scottish royal family. On the other, we went to the Battle of Bannockburn Museum which extensively uses modern technology to tell visitors about the battles of the Scottish independence wars.

Our final day in Edinburgh ended with a shared dinner in the evening. It allowed us to look back on the experiences we had gained together one last time, which was a perfect conclusion to our study trip to Edinburgh.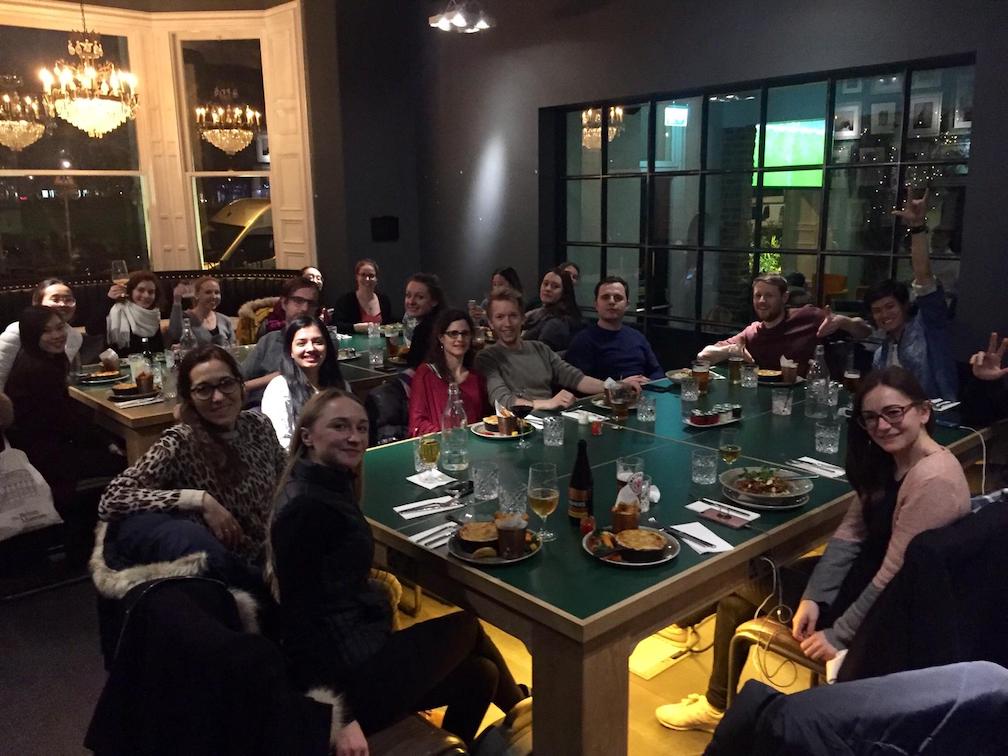 Are you interested in issues relating to tourism, destination development and to hotel and event management? Then learn more about the Bachelor's and Master's programmes with Major in Tourism.