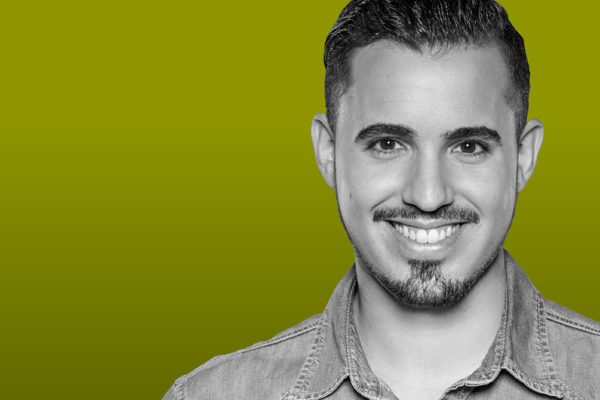 «I was thrown in at the deep end…
at the specialist conference.»
«When I decided to enrol for the Major in Real Estate at the Lucerne School of Business, I would never have believed that the programme would culminate in me presenting my bachelor's thesis to a large audience at a specialist conference. Every year, the best bachelor's and master's theses in the field of real estate are being presented at the Real Estate Research Congress. In 2017, mine was one of them!
Initially, I was really nervous. But once on stage, with all eyes on me, I suddenly became extremely calm. It was time to deliver. For months, I had studied the theory around analysing real estate investment foundations and talked to practice partners from the business world. I was ready! Half an hour later, it was over, and I was over the moon. I had convinced my specialist audience of the validity of my thesis titled «Analysis of real estate investment foundations in Switzerland» and answered questions from some of the leading figures in the industry. I did feel like a rite of passage.
Already during my banking apprenticeship, I was interested in the real estate industry. Not only was the Lucerne School of Business the only university-level institution that offered a specialised degree programme in real estate, some of my friends also highly recommended the School to me. When I started as a Bachelor's student, my main goal was to learn as much theory as possible. However, it turned out to be extremely beneficial that renowned industry experts would come in to share a great deal of useful content with us during the programme. Another great thing was that I could choose a work-study track for the programme. This meant that I could self-fund my studies and continue to live independently. I kept interacting with clients while extending my network of lecturers and fellow students.
I'm still in touch with some of my friends from uni. Of course, there were hard times, too, and I experienced a bit of a slump in my second year. Fortunately, group work was a key part of the programme. After a while, we worked together so well as a team that my fellow students managed to support and motivate me even when I didn't perform as well as I perhaps could have.
In my early days as a student, I was really impressed by the expertise of my lecturers, and now I'm one of them myself. I support students in our Mentoring Programme. It's a win-win situation. I continue to have regular insight into academia and complement their work with my practical experience.
By the way, the bachelor's thesis I mentioned earlier continues to serve me well: I still use it as a manual for institutional investors, it's a really useful tool in this field. In my role as a Transaction Manager Real Estate Advisory with UBS, I deal with the estimation, marketing and due diligence of real estate every day. I support owners of conventional real estate and of football stadiums alike in the sale of their investment properties across Switzerland. My favourite properties are inner city buildings. I find it inspiring to think up stories around the people who might have lived inside these walls back in the day.
My advice to new students: stay focused and actively participate in class. It's where you can ask questions and apply what you've learned in exercises. I always took a week of 'revision holidays' to make sure I was well-prepared for my exams. Also, and that's really important, I only worked 3.5 days per week while studying. It gave me the flexibility to take off the occasional 'culture day', e.g. to go hiking or fishing. It gave a good balance to my stressful study and work life.»
Marco Benvenutti
HSLU graduate and Transaction Manager, UBS Real Estate Advisory