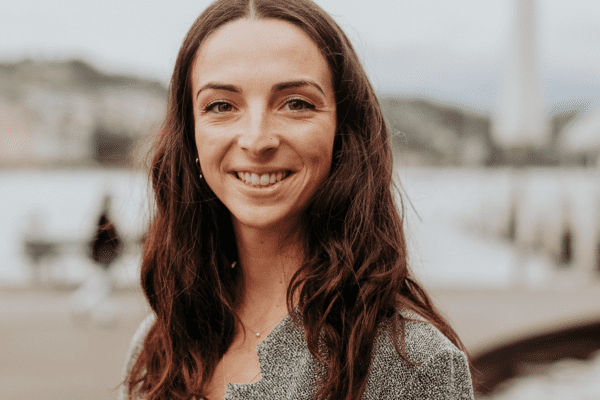 Mental leaps for island hoppers
Sustainable travel? Not necessarily a contradiction in terms. With her study project, former HSLU student Valentina Rodoni shows that the tourism industry has exciting and ecologically sound products in store. Learn more about Valentina in this article: who she is, where she is from and where she wants to go.
She talks Italian, English and some German. Originally from Bellinzona, she has previously lived in Berlin, San Diego and Lucerne and currently studies Sustainable Destination Development in Visby, Sweden. This is Valentina Rodoni. Her heart belongs to travelling, discovering and being on the road and she is particularly fond of Indonesia.
Real and practically relevant
Before her Master's, Valentina studied International Business Administration with Major in Tourism and Hospitality Managementat the HSLU for three years and earned a Bachelor of Science. "Its real and effective projects are one of the reasons why I decided in favour of the HSLU after an extended research." What is more, its international curriculum made other schools drop on her priority list. Another selling point were the economy and business modules that provide an excellent basis. "They aren't exactly my favourite subjects, but they are invaluable for a future career and to gain an entrepreneurial perspective," Valentina says with a grin. Working for various companies during her studies helps her to build a solid network. "One of these contacts might well lead to an interesting job opportunity."
Challenge accepted
The Ticino-born makes smart use of her time at the university. One interesting opportunity presented itself in the framework of the "Sustainable Tourism Development" module and through a commission by Swisscontact, an organisation that facilitates the implementation of international development projects. Valentina and two of her fellow students got to work out concrete ideas that advance the development of the island groups of Wakatobi and Flores as destinations for tourism. «Was für eine Challenge! The fact that we were given free reign apart from providing the required analyses meant we had lots of creative licence." And so there were no limits to the project team's ideas.
From one island to the next
The three wrote idea after idea on post-it notes. Until one vision solidified: The Island Hopper Pass. It allows for tourists to travel from island to island with a single ticket. "And you know what's amazing about it? The way it involves the local population: people with a room or apartment to rent notify a local tour guide who then offers the available spaces to the travellers." This invigorates the tourism sector and creates a personal connection between the guests and the local community.
The commission is part of a real-life project funded by the State Secretariat of Economic Affairs SECO. If and to what extent the strategy will be used is unclear at this point, but Velantina says "it might very well happen."
Think far, act local
Looking back, the 26-year-old says "I wouldn't change a thing. Both my time at the HSLU and my master's programme in Sweden helped me, and continue to help me, to develop professionally and personally." So now she's in Uppsala. Valentina is not sure yet where her path will lead in the future. "Probably not too far away," she adds, "In my studies, I've learned that sustainable tourism also means engaging in local projects."
Valentina is a passionate woman with great ideas and all the specialist knowledge required in the field. It is quite possible that we will continue to hear and read about her.