Laura&nbspDesch
PRIVACY TO GO – disruptive jewellery
DE
Von der Kamera erfasst, von der Software identifiziert, vom Algorithmus eingestuft. Wie kannst du dich dieser Überwachung in der Öffentlichkeit entziehen?
PRIVACY TO GO ist eine tragbare Kritik an heutigen Überwachungsmechanismen – eine Schmuckkollektion, welche die Selbstermächtigung im öffentlichen Raum fördert und der Überwachung durch Gesichtserkennungstechnologie Widerstand leistet. Die körpernahen Schmuckstücke spielen mit der Eigen- und Fremdwahrnehmung, wie auch mit der Absurdität, die dem System der Überwachung, Identifizierung und Klassifizierung von Individuen zugrunde liegt.
Am Körper entwickelt die Objektreihe einen emanzipatorischen Charakter. Dieser performative Schmuck generiert Disruption in der digitalen Präsenz und ermöglicht die Kontrolle über die eigene Privatsphäre in einer zunehmend überwachten Öffentlichkeit.
EN
Caught by the camera, identified by software, classified by algorithm – How can you escape public surveillance?
PRIVACY TO GO is a wearable critique of today's surveillance mechanisms – a jewellery collection that promotes self-empowerment in public spaces and resists the monitoring of facial recognition technology. The jewellery items play with self-perception and perception by others, as well as with the absurdity that underlies the system of the surveillance, identification and classification of individuals. Worn on the body the series of objects develop an emancipatory character.
This performative jewellery generates a disruption in digital presence and allows the wearer to regain control of their private sphere in what is our increasingly monitored public world.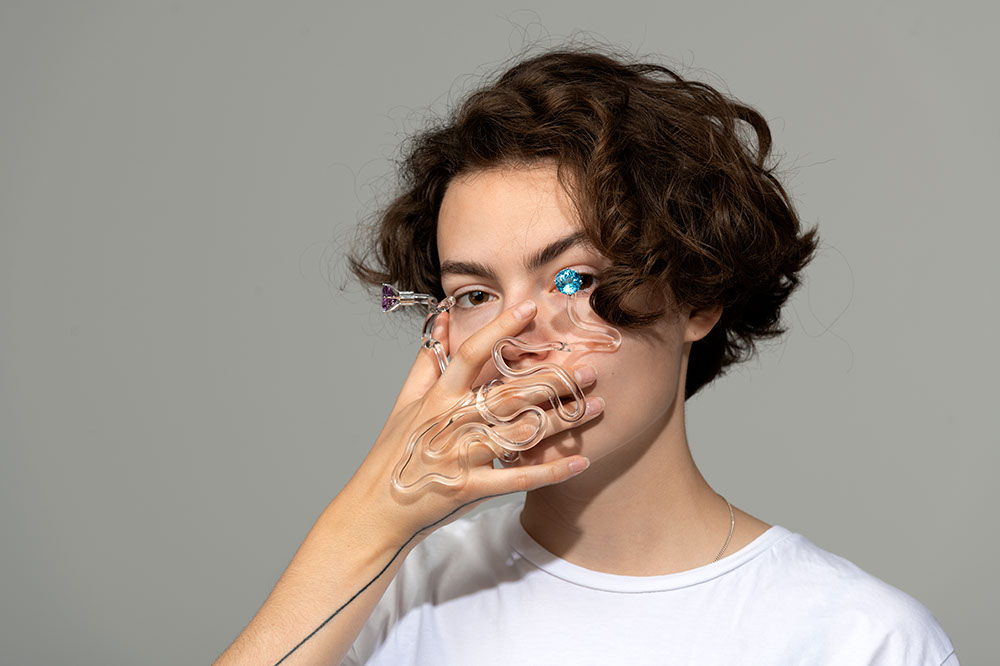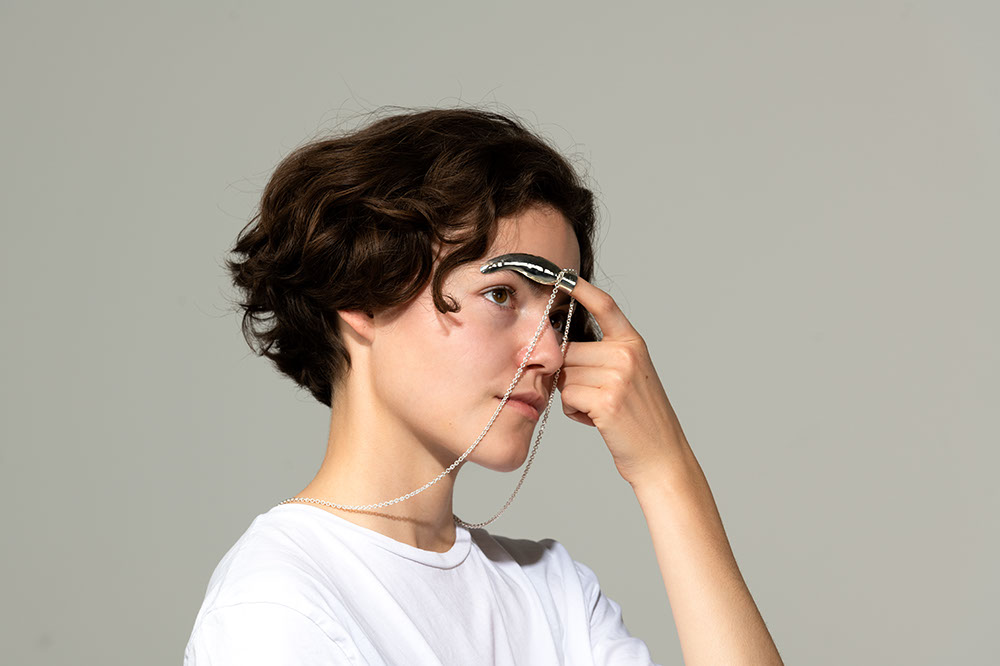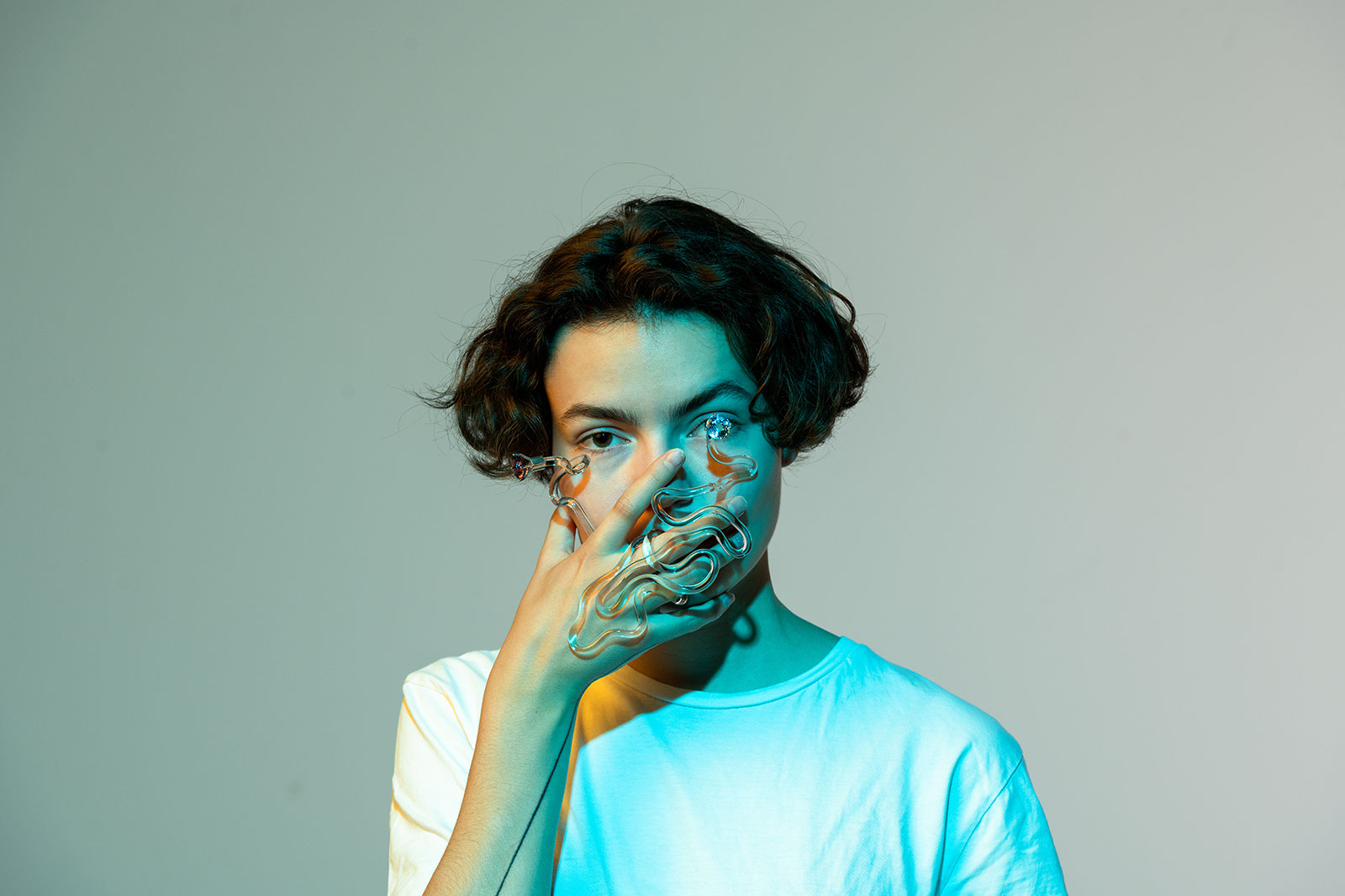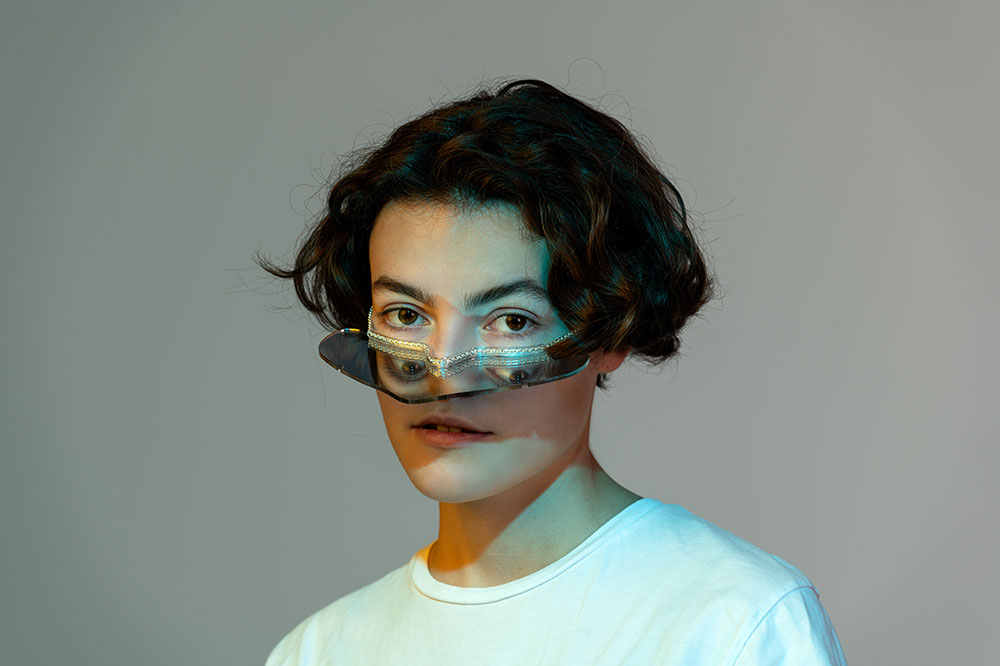 0 Kommentare
Kommentieren
Danke für Ihren Kommentar, wir prüfen dies gerne.