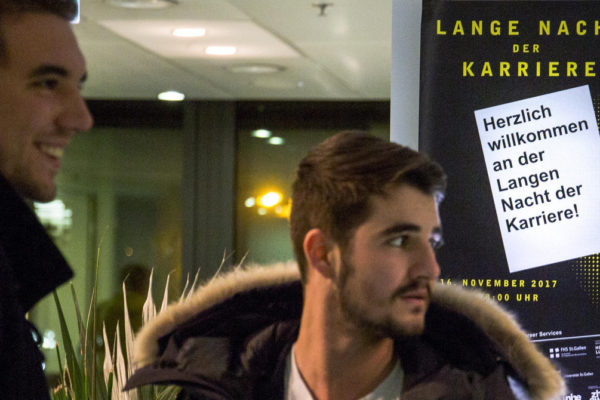 What happens after your studies?
If you're in the midst of your bachelor's or master's thesis, it means the world of work is just around the corner.
Our Careers service helps you prepare for your professional career. You decide whether you simply need information or are ready to start talking to prospective employers.

Find the latest post-degree events and information about jobs and careers on our Careers service portal. If you have specific questions, ask our team of advisers. On the other hand, if you want to talk to employers and are interested in the fiduciary/accounting sector, you'll be interested in this event: the KPMG Career Dinner in Lucerne is on Wednesday, 14 November 2018. Get to know your potential employer today and register here.
 
Whether it's Plan A, B or C, allow yourself time to gather the information you need! Our experts will help you.