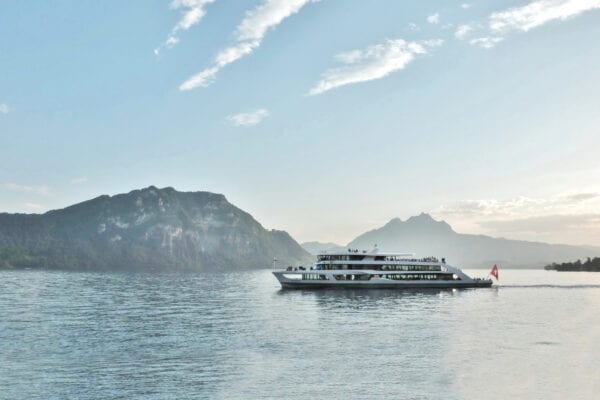 Student day out on Lake Lucerne
Have you ever visited scenic Lake Lucerne with its beautiful mountain view? If you haven't, our master's student Sofia will be happy to share her experience with you. Join Sofia on her day trip and learn more about studying in the magical city of Lucerne.
Lucerne may have a reputation as a global tourism hub, but it's also an ideal place to study. The mountain view will take your breath away, the city's infrastructure is as convenient as it gets, and the locals are open, warm, and friendly towards foreigners. Although I'm not new to Lucerne, having previously studied here for my bachelor's degree in hotel management for three years, I would not have wanted to miss that scenic boat trip on the lake for the world. The Lucerne University of Applied Sciences and Arts had raffled tickets for a one-day boat-ride on Lake Lucerne on its social media channels and I was the lucky winner.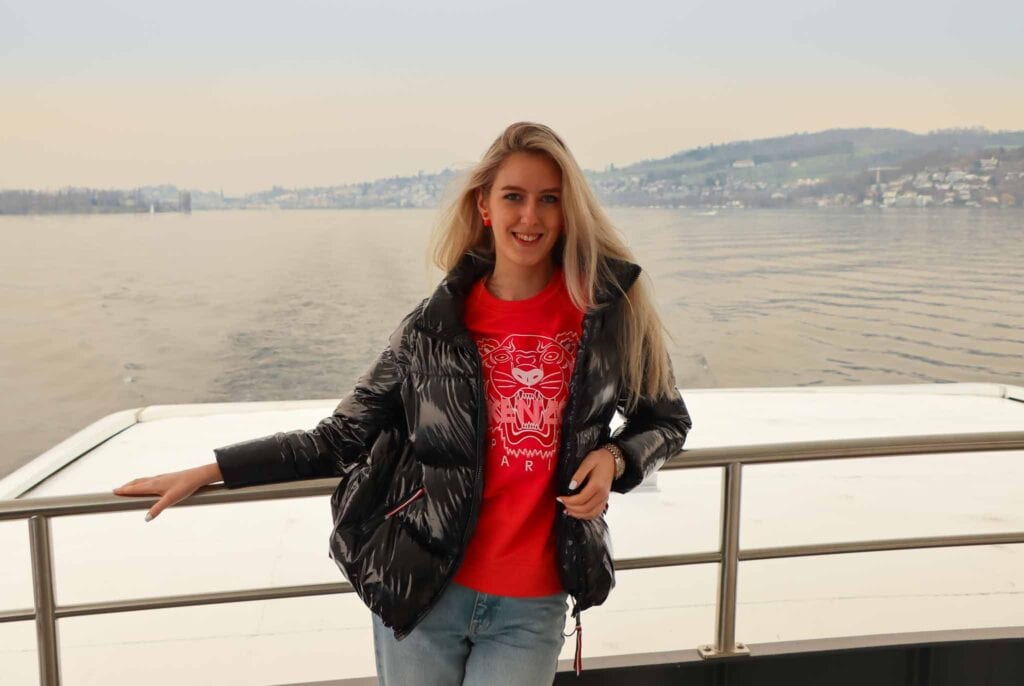 But first, let me tell you more about myself and my study programme. I'm originally from Russia and came to Switzerland straight after finishing high school. The plan was to study for a bachelor's degree in hotel management abroad. After working in the hospitality industry for a few years, I felt that I needed to take on a new challenge and change my professional trajectory. I enrolled at the Lucerne University of Applied Sciences and Arts in September 2020, where I'm currently studying for an MSc in Business Administration with a Major in Online Business and Marketing. Given my interest in marketing and social media, I gave this programme a try and I'm happy to report that it does not disappoint.While the course is quite intense and demanding, the programme schedule allows for students to freely plan the second half of the week.
I believe that when you spend a lot of time studying during the semester – especially online – you will seize every opportunity to embark on a little adventure in Lucerne's incredibly beautiful landscape. A boat trip on one of Switzerland's loveliest lakes is almost meditative: you order a cup of coffee, breathe in the freshest mountain air, observe the city from a new vantage point, consider the water's blue transparent surface and the swans that swim beside your boat. These are just some of the pleasant things you may experience on such a trip.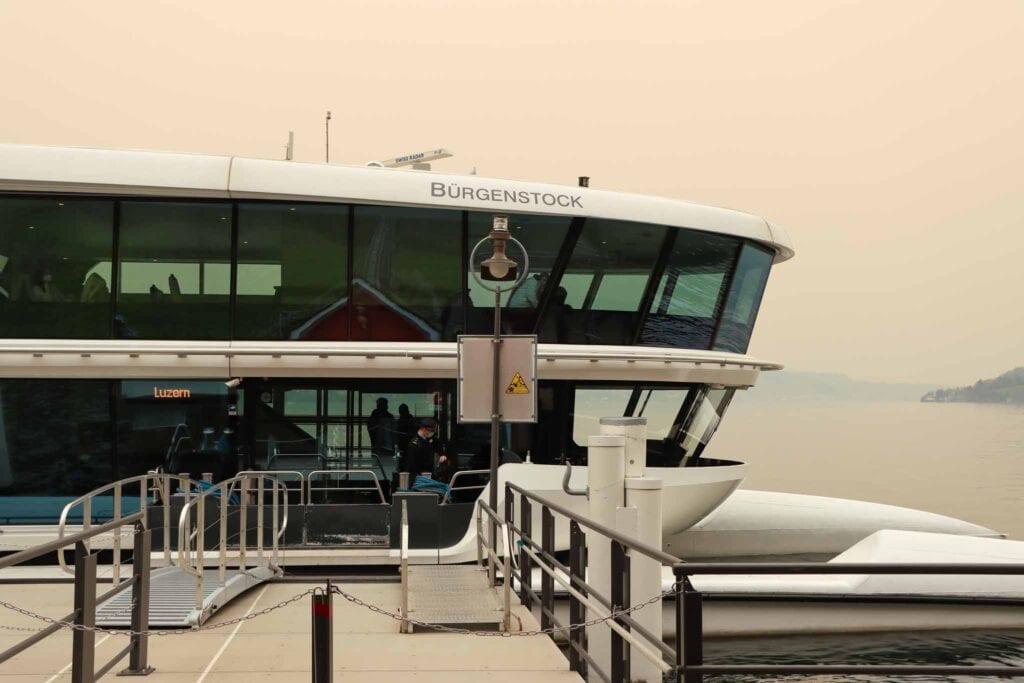 And this is how the trip went. As usual, I started my journey from the very centre of the city (not far from the university building). From there, you will have various destinations to choose from. My personal favourites include Weggis and Vitznau, which is close to Mount Rigi, and Alpnachstad, where you can take the steepest cogwheel train in the world to get to the top of Mount Pilatus. However, this time I was not heading towards the mountains – I took a modern-looking boat to foot of the Bürgenstock hill. From the Bürgenstock, where the famous luxury resort is located, you have a truly spectacular view of the Canton of Lucerne. It quickly becomes clear why famous Hollywood stars such as Audrey Hepburn and Sophia Loren were regular guests: you can find instant peace and quiet in this amazing place that leaves nobody untouched.
Of course, it is impossible to describe all the attractions around Lake Lucerne in this blog, I recommend you go out and experience them all yourself instead. "Visiting Lucerne is like going to Disneyland: You can't imagine that it is real because it looks like a movie lot" said Brad Thor, an American novelist, and I have to admit, he does have a point.
Are you interested in enrolling for a programme at the Lucerne University of Applied Sciences and Arts as an international or exchange student? Click on the button below and learn more about your options and the kind of support we can give you.
You want to learn more about Sofia's degree programme in Online Business and Marketing? Find all the information you need here.
Ready for an information event? Press the button below and sign up!
Author: Sofia Demidenko