von Prof. Dr. Imke Keimer, Dozentin und Projektleiterin am Institut für Finanzdienstleistungen Zug IFZ
Anahita Habibollahi, born in Iran, studied International Financial Management in 2014 and graduated in 2016. She is now working as an intern at FD Controlling at Roche Diagnostics International Lt. Anahita shares her experiences in the following interview: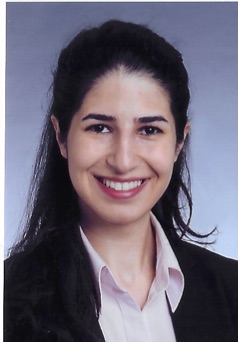 Anahita, you were part of the first IFM class in 2014. Looking back, what have you gained through the IFM program?
I found this master a completely transformational experience. During the IFM program, it is possible to expand one's horizons and get a unique and informed perspective of the financial world. This perspective was not limited to a purely academic view because it also included valuable practical insights.
What did you like the most about the IFM program?
I particularly liked the practice-based teaching in the context of real case studies. This allowed me to build on my current knowledge. Additionally, lectures delivered by guest speakers from different industries made the whole program interesting and even exciting. In this way, the IFM motivated and boosted myself and gave confidence to solve challenging financial issues.
Do you think that the IFM program improved your career prospects?
Yes, the IFM program added value to my professional career. It improved my qualification by equipping me with latest industry knowledge that I am using in my daily work. The theoretical knowledge combined with the practical expertise from of all my professors helped me immensely. Especially, when it comes to coping with the business environment I am now able to bear pressure more easily.
How did you experience the international diversity of the IFM students?
The international diversity of the IFM became well visible when I looked around in my class and students from all over the world were sitting next to me. Working in groups during the studies was always encouraging. It led to cultural exchanges and a broad understanding of cultural differences. These valuable experiences, gained during my studies, were proven very useful as I am now working in my daily business with colleagues from different cultures.
This might interest you:
MSc International Financial Management – Managing performance in a global economy