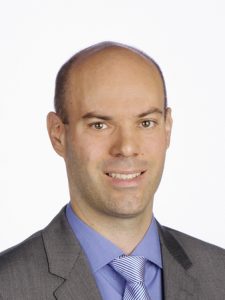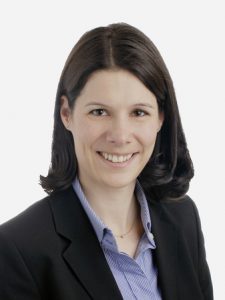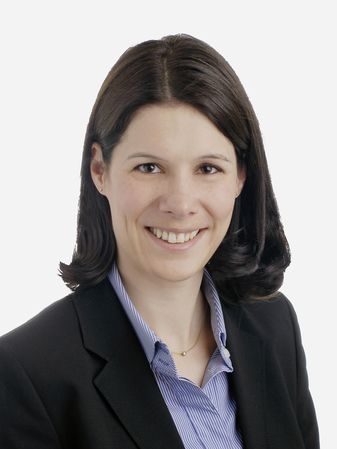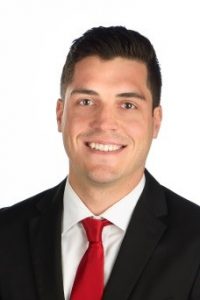 by  Prof Dr Stefan Hunziker, Head of MSc International Financial Management, Prof Dr Imke Keimer, Head of MSc International Financial Management and Marcel Greimel, Master's Assistant at the Institute of Financial Services Zug IFZ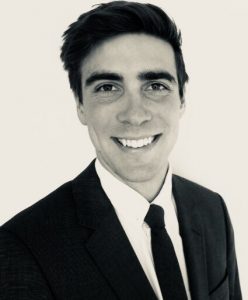 Perhaps the most unique one thus far considering the incorporation of working for a corporation. Swiss regulations postulate that an international student (Me!) cannot commence work until after a settling period of 6 months. Even so, employment may only be a max 15 hours per a week with the luxury of working 100% during the holidays – woo, why work on your tan when you can work with excel?
Nevertheless, I set a goal for myself, and it seems unlike improving my German language skills, was determined to achieve it. HSLU has helped me realise this work orientated goal, fully supporting it in terms of flexibility of workload and attendance. The need to set SMART goals has cropped up in an array of classes over my education, and this objective to gain meaningful work experience, in parallel to university, has been a pinnacle example of implementing what I've learnt in the classroom to the "real world". As a result, it has been a rewarding, yet, gruelling experience.
At times I felt that I had bit off more than I could chew, particularly with the presence of looming deadlines and the climatic examination period. Coming home after a 9 hour stint in the office, the appeal of sitting in front of another computer, until 2 in the morning, isn't exactly the most enticing exercise. Yet, occasionally that's what was required, and so that's what I did. Leaving deadlines until the last minute is a trait that most admittedly share whilst at school and university. Performance is based on the grade of a  paper and not attendance, yet, work doesn't work like that. Although this strategy may satisfy short-term demands in the educational environment, it is not sustainable in the long-run.
The next day arrives, and the need to concentrate and deliver comes with it. Evidently, I'm still learning how to optimally use the time I have. At work we're taught to prioritise, as the work never stops, and at University we're taught to study smart, as the learning never stops – it appears the treadmill of life has no off switch. Alas, I strongly believe we have the ability to control the pace we desire, yet, discovering that optimal pace forms part of the equation. Fortunately, thanks to a class in business analytics, I was familiar with the concept of a pivot table and excel functions, helping me keep up with the world around me when I decided to increase the speed, by juggling work, university and life.
Yet, just like university, the onus is on you to learn what is required and what you don't know already. Simply put, spoon feeding does not exist in the corporate world, you start with what you know and the more you've been exposed to, the better. HSLU encourages autonomous working, where the students are responsible for their own habits outside the classroom. If you choose not to do the reading and to only learn the bare minimum, than that's up to you, but one should ask themselves why they're at university in the first place. In both worlds, help is given to those whom ask, and it's this type of environment of self-responsibility that HSLU encourages. It has enabled me to hit the ground running. That is, when I eventually found that ground to begin with.
Till now I never considered the actual ability to work anything more than a right of being a part of society. If you're capable, and desire it, then why not apply to the available opportunities leaving it to the employer to decide. When you find yourself in a position where this does not reflect reality, you learn just how much you want it. I don't intend to bash these regulations, they are put in place for good reason, which I suppose may be due to Switzerland's neighbouring countries offering a much less bountiful salary. Unfortunately, there's no denying that money motivates. Maslow, the man behind that infamous pyramid, would propose that the money motivated people have not reached that final stage of motivation, self-actualisation, yet that's life after all. People of all ages are at different stages, learning different things. However, no matter what stage of life I'm at, jumping through hoops to satisfy a governing body seems to be an unavoidable universal challenge.
Coming from Australia, neighbouring countries would indubitably be less of a concern, ironically though this is not the case. It seems that unfamiliar presences that form the outer ring of everybody's bubble are often perceived as a threat. It is unshakable, wherever you go, something I've learnt to attribute to the manifestation of fear, instigating the potential to blame a counterparty when life isn't serving up rainbows. It seems we are more prone to blaming others than accepting responsibility. Somehow falling into this realm of complacency, and neglecting to work on ourselves. However, those that find themselves at a systematic disadvantage may just refuse to play the victim, working harder to improve themselves in the process. It reminds me of a tip I received from a past basketball coach, "be so good that they can't afford you to be on the bench…" sadly, I remained warming that bench, but, potentially that lesson helped me get off the sidelines this time round.
After university, I sat at my desk filling in application after application in an effort to attain that first opportunity. My first strategy: a mass wave of applications, without any focus on industry, location and workload. In reflection, this mass approach was not the wisest decision. My original thoughts were that I could simply choose the best job, filtering though the unrealistic options. However, its particularly challenging to make a choice if the only thing you receive are rejections. Certainly not the best thing for my self-confidence, whilst even prompting me to question what on earth I was doing on the other side of the world. Nevertheless, I did make a choice, and that was to come up with a new strategy. Strategy two: focus on the large multi-national companies that could possibly value a native English speaker. This idea was suggested at a career night hosted by the university. I initially thought this event could offer a different route to an opportunity, which it did in an indirect way. But the event itself was rather a broadcast of the difficulties internationals face attaining employment – a sombre truth, explaining the folder full of letters of motivation and the accompanying inbox full of rejections.
But, I continued trying. Riding the emotional waves that comes with finding a job. Ultimately, I was rewarded for my patience and found an internship in Basel. Although this required an additional move, what does an additional 2 hour train ride on top of the 20 hour flight mean anyway. For those that find themselves in a similar position, my advice is to keep moving forward. Adjust, tweak, improve.
Advantaged or disadvantaged, it doesn't matter. There will be many opportunities where you can be the victim. Yet, this is a decision; a choice; and  how you react will define you. You may relinquish your dreams by accepting the victim role in a cruel world that has somehow served up an ill fate. A defeatist attitude which more than likely will serve as a self-fulfilling prophecy. Or, you don't. You can try to be better, increasing the tempo of life to how you see fit. That's all anyone can ask from you and that's all you can really ask from yourself. It's your decision to choose your pace.
---
This might interest you, too:
MSc IFM: Semester 1 – A successful start to school in Switzerland