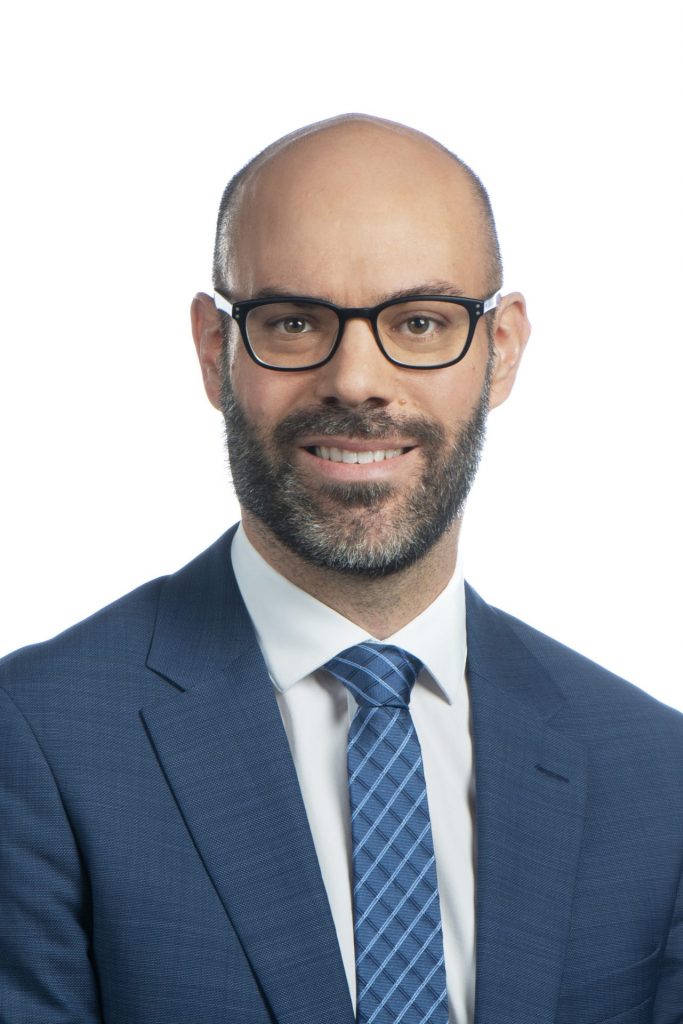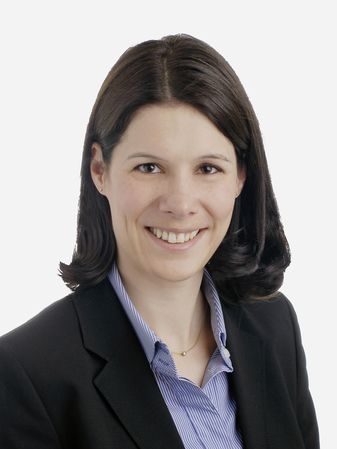 by  Prof Dr Stefan Hunziker, Head of MSc International Financial Management and Prof Dr Imke Keimer, Head of MSc International Financial Management at the Institute of Financial Services Zug IFZ
As part of the IMA Student Leadership Experience, MSc IFM student Marcel Greimel attended the Global Board Meeting of the IMA Institute for Management Accounting held in Orlando (US) from 14 to 16 February. During the three days, he had the opportunity to participate in various sessions and to meet top global leaders in the area of Management Accounting. This trip to Orlando has been an unforgettable and unique experience, as the following report illustrates.
Lucerne School of Business is an accredited partner by the renowned American Institute for Management Accounting (IMA). As part of this partnership, Marcel Greimel, a student of the MSc International Financial Management, attended the Global Board Meeting in Orlando (USA), which was an unforgettable experience, as he elaborates: "During three days, I got a unique opportunity to experience IMA. I received a lot of input on how the organisation works and by participating in the Global Board Meeting I was able to gain first-hand insights." As part of the IMA Student Leadership Experience, Marcel was able to participate in selected committee meetings. Among other things, the student discussed ethic case studies in the Committee on Ethics, attended the Global Board of Directors Meeting and benefited from a valuable exchange of experiences within Management Accounting. In addition to Marcel, four other international students currently studying in the US were invited to Orlando: "This cultural diversity was very exciting, and our little group got along right away. It was great to be able to share this experience with four fellow students and to expand my international network."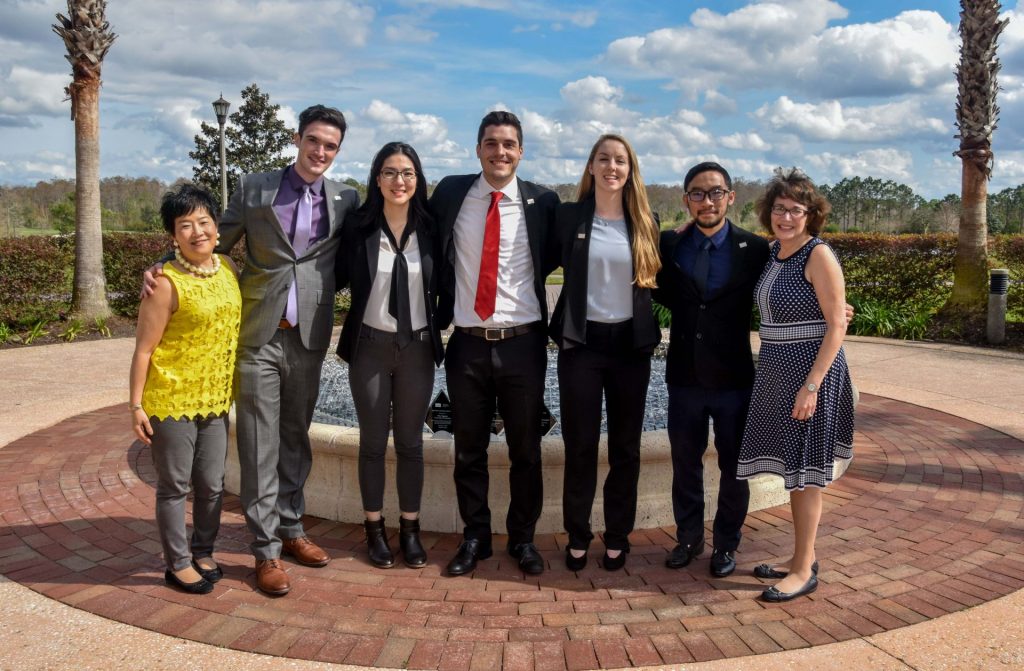 The IMA Student Leadership Experience began with an impressive tour through the finance department of the host hotel with interesting insights on how the processes work in such a big conference hotel. On the next day, the official IMA Global Board Meeting started, in which the five students were invited to participate over the next two days. In the morning, they attended the Committee on Ethics and together with the committee, the students decided upon the winner of the Carl Menconi Ethics Case Competition: "We had very exciting discussions about ethics and it was great how much we as students were involved in these discussions." As a start into the afternoon, the international students took part in an interesting training on Big Data and Analytics and how it redefines the Management Accounting profession. "Since I am writing my Master's Thesis in this subject area, this training has been especially useful for me", Marcel states. Thereafter, the students participated in the Volunteer Leadership Committee (VLC) meeting where they discussed how IMA could evolve from a student's perspective. At the end of the day, the students were invited to a reception in the open air. At summer temperatures, they enjoyed delicious food and they were able to talk to other IMA members in a cozy atmosphere. "On my way back to my hotel room, a group of IMA members intercepted me and instead of my bed, I found myself 30 minutes later in the well-known Asian restaurant Morimoto in Disney Springs. – definitely a culinary highlight". Thus, the second day ended for Marcel with a good meal and nice company.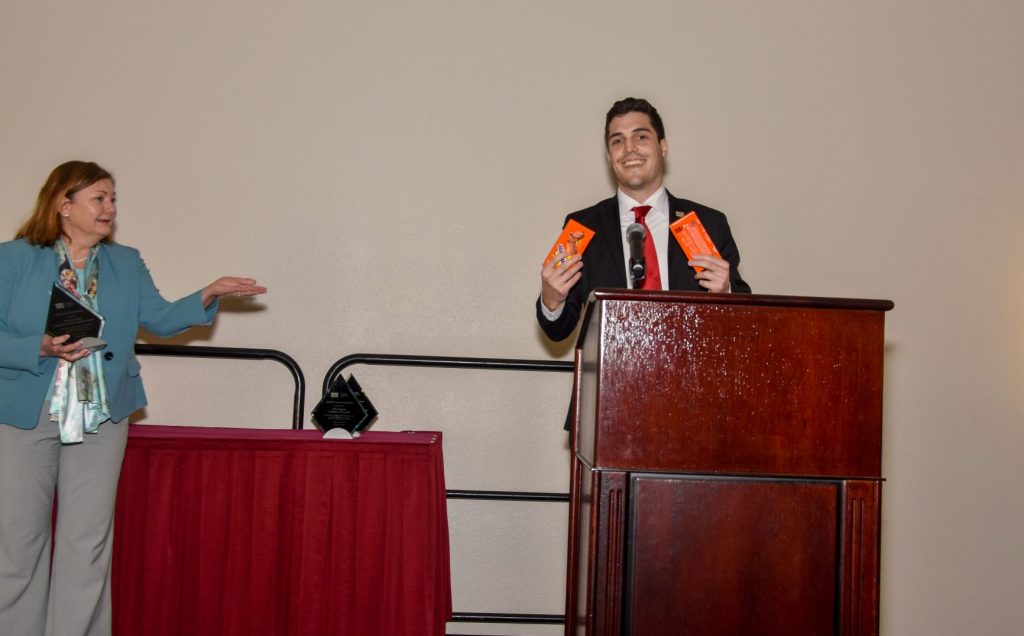 The third day started with breakfast together with the IMA Global Board Chairs and the IMA CEO. The five students were very much impressed by these inspiring personalities who shared their experiences with them. After breakfast, the IMA Global Board of Directors Meeting started, which was another remarkable experience for Marcel: "Throughout this meeting, I felt the passion and commitment of the members for IMA once again." As a conclusion of the three days, the students were honoured as participants of the IMA Student Leadership Experience where Marcel was happy to share his last two remaining chocolate bars with the IMA members (as a Swiss he felt obliged to bring chocolate with him). At the end of this third day, it was unfortunately already time to say goodbye after Marcel had spent three unforgettable days in Orlando.
Marcel summarised this exciting experience as follows: "Overall, all I can say is thank you. Thanks to IMA and all the people involved who made this great opportunity possible for me. Spending three days in this passionate atmosphere was very motivating and inspiring. I would also like to thank Prof Dr Stefan Hunziker and Prof Dr Imke Keimer, Heads of MSc International Financial Management, who have always supported me and the Institute of Financial Services Zug IFZ of Lucerne School of Business, which made my participation possible by accrediting the Master's programme at IMA."
What is IMA?
IMA® (Institute of Management Accountants) is the worldwide association of accountants and financial professionals in business. Founded in 1919, it is one of the largest and most respected associations focused exclusively on advancing the management accounting profession. The association is committed to strengthen on-the-job skills, better manage companies, and accelerate careers. IMA is represented in 140 countries and has over 130'000 members within more than 300 professional and student chapters. The organisation offers the CMA® certification (Certified Management Accountant) which is for critical internal financial management responsibilities, including planning, budgeting, business reporting, decision analysis, and risk management.
---
This might interest you, too:
MSc in International Financial Management – Managing performance in a global economy