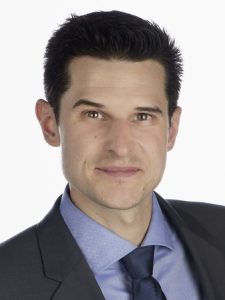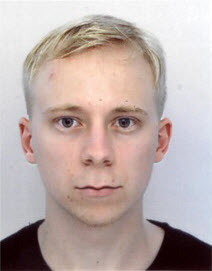 By Max Monauni, Lecturer, and Noé Lustenberger, Master's Assistant at the Institute of Financial Services Zug IFZ
Within this year's "Going Global" block week, four teams of MSc International Financial Management students faced strong competition in producing, selling and distributing their washing machines globally. Aside from this competitive spirit, the various contributions arising from all the students' diverse backgrounds were celebrated. During the "Intercultural Breaks", each of the participants provided a traditional (mostly even home-made) dish for the class and shared a story.
To begin with, the student teams bid for their preferred home market (like South America, Europe or Asia-Pacific). The interactive business simulation then put the students in the positions of CEOs, CFOs, COOs, etc. from where they worked their way through seven business years focusing on the sustainable growth and globalization of a medium-sized production company. After the allocation of domestic markets, the four teams were asked to make up their minds about pricing, production and other financial or logistical decision areas. After a first intercultural break, the facilitators Dr Max Monauni & Prof Dr Linard Nadig assisted with the creation of company dashboards to roadmap and discuss the teams' strategies. The first and quite long day came to an end rather late after handing in the decisions for the second and third business year.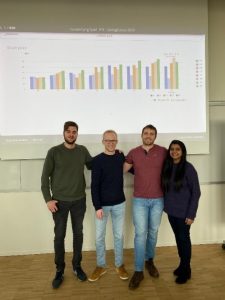 Next morning, everybody was quite eager to see the simulation results. Some students even had nightmares about falling share prices 🙂 but were relieved. In contrast to the rather number-heavy first day, the second day also required some out-of-the-box creativity. The teams were facing the tasks to record a marketing campaign for their virtual customers and write a letter to their shareholders explaining their investment strategies. Nonetheless, another two business years had to be managed. After an exhausting day, the invitation for a very traditional Swiss dinner at the Institute of Financial Services (IFZ) came quite handy. The evening was rounded off by eating "Raclette" and reflecting about the day, but also strategy discussions for further profits and some innocent competitive trash talk between teams let nobody forget that competition was still on.
The next day began with two additional decision phases. In the afternoon, the teams were asked to fulfill their roles as executive board members one last time. The teams prepared an elevator pitch to acquire additional equity from a potential investor, played by Linard Nadig. To make the end of this interesting block week even more exciting, the facilitators waited until the very end to publish the figures and announcing the winners. Team "Asia 1" barely succeeded with a bold but comprehensive expansion strategy and the highest share price.
This might interest you, too:
MSc in International Financial Management – Managing performance in a global economy