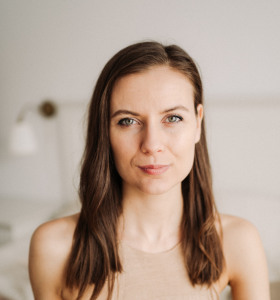 Ana-Maria Wall, a graduate of MSc International Financial Management from Lucerne University of Applied Sciences and Arts works in consulting services for one of the big four professional practice firms, in Zurich, Switzerland.
Why choose to study in the IFM programme
Deciding to follow post-graduate studies is a key consideration in one's life, and certainly a lot of factors will affect that decision. There are so many options out there, that it can be overwhelming to know where to start searching. It's always reassuring to learn about similar experiences, situations and gain confidence that you're going to choose the right path of study.
The value of a master's degree
Nowadays a master's degree might not bring you an immediate better-paid position, or a high rank in an organization right after graduation. The value of gaining a master's degree lies in the structured and analytical mind you will end up with as an asset. And that's an intangible asset no one can ever take away from you.
International Financial Management as a Master of Science
Let's be clear and realistic, it all revolves around financial capabilities. Whether it's a non-profit organization, a summer event, a large corporation, a five-year development programme, a client mandate, a software implementation project, all these will need to have sufficient and reliable financing. Then comes the next important aspect – the international part of life. There's almost nothing breathing around us, without it coming from the trade between two or more nations. So you need to be prepared to critically assess your environment, the dependencies to other countries and also other functions than your own. This is where you're starting to question whether the Master of Science in International Financial Management (IFM) could be offering you the professional capabilities, and the international exposure, to be able to confidently embark on a life journey where you passionately work in good faith, that you're equipped with all you need in order to succeed.
The right place
The degree of Master of Science in International Financial Management: at the end of the day, you have to want it, you have to work for it, you have to make the most out of your time of study. Most importantly, you have to wish for a stimulating studying environment, and inspiring lecturers and professors. If you resonate with the above, you're ready to follow my steps, and enrol in the IFM programme.
Why I chose to study at the IFZ
The good reputation of Lucerne's University of Applied Sciences and Arts was the first deciding factor for me. That, coupled with the enthusiastic professors cohort, exciting programme overview and possibility to study in one the most beautiful and organized countries in the world, made me think once only, and go for it.
Five years upon graduation, I write this blog with even more enthusiasm – a new campus, revised programme and a young team of professionals continue to give life to this education degree. It surely opened a lot of doors and opportunities, and it was up to me to choose, again.
This might interest you, too:
MSc in International Financial Management – Managing performance in a global economy