In late August, as most of the university's rooms were empty and the halls silent, a group of twenty students were working feverishly to launch a green energy venture in Namibia involving a variety of African and European actors. While the business venture was fictitious—an elaborate simulation built around an invented case study—the hard work and lessons learned among the students were not.
This was the first iteration of the Swiss-African Business Case Challenge, a unique collaboration between Lucerne School of Business and the African Leadership University. During the intensive week together in Lucerne, the ten ALU and ten Lucerne-based students worked in small teams to understand the complexities of the emerging hydrogen trade in Africa and to weigh the implications of the fictitious business venture on society, the economy, and the environment—locally and globally. On the final day, the five student teams, each representing one stakeholder, negotiated an agreement on the business deal.
Along with the very hands-on learning, the students also heard from various practitioners: Anne-Marie Fleury from Glencore on responsible sourcing, Gemma Aiolfi of the Basel Institute on Governance on transparency and anti-corruption, Kudzai Bingepinge of SwissRe on the role of insurance in sustainability, and Therese Adam, former Swiss Ambassador to Mozambique, on the need for a just transition.
The program was hosted by IKM and registered as a HSLU ISA module.
We sat down with some of the Swiss participants to ask them about their experience:
What are some of the moments from the program that stand out in your mind?
The negotiation moment… it made me experience what negotiation really looks like between countries and top stakeholders. – Kosisochukwu "Kosi" Mokwunye (IBA Accounting, Finance & Banking student)
The moments of the program that stand out in my mind are those related to intercultural aspects. It was a programme that brought together diverse cultures and points of view. -Tatiana Cuadra (IBA Tourism & Hospitality Management student)
I agree with Tatiana and Kosi but I also need to mention the guest speakers we had. It is definitely not an everyday experience to receive first-hand insights on international negotiations, anti-corruption, and product development in South Africa. -Lucienne Wyss (MSc BA Business Development and Promotion student)
I think the diversity of the program really stands out to me. The Swiss and African students brought such unique points of view, in part because each individual had a rich background and story to share. In spite of this course taking place only one week in person, there was ample time to discover personal narratives. This was made possible in part due to the teams and the group activities such as the hike. The degree to which I had the opportunity to really get to know people stands out in particular. -Michelle Bauer (IBA International Management & Economics student)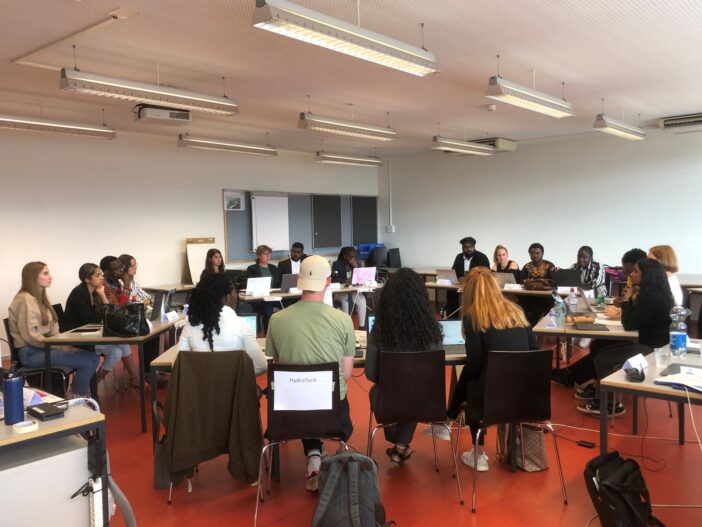 How was this program different from your typical class at HSLU?
This program was more practical than the normal classes at HSLU, it just wasn't all about using our brains and writing stuff but also putting our thoughts and ideas into practical use; in addition, having the opportunity to communicate with officials who have had experiences when it comes to negotiations between countries and non-government-owned companies. -Kosi
Although group projects are part of our normal programme, during this programme we intensively worked together in teams, in which we all supported one another. Not only did we get to learn from within our own groups, but we also received valuable insights from other teams. What was particularly special was certainly the positive spirit among the students, as well as among the organisers, who encouraged everyone. -Sinthurriy Kenganathan (BBA Controlling & Accounting student)
What did you learn about working in multi-cultural teams?
Instead of glossing over differences, have the courage to ask why someone has a particular view, holds certain beliefs, and has distinct preferences. Without asking for more insight when there is a difference, you are missing a learning moment. And furthermore, without asking why, your assumptions are your main internal narrative and this usually does not lend itself to growth in terms of becoming a more interculturally perceptive individual. -Michelle
Tell us about the negotiations on the final day.
It felt like a real-life negotiation… Everyone was so well prepared with background information and took their mandate very seriously. As a result, we were able to reach the best possible outcome for every organization involved – even though there were some tough discussions as well. -Lucienne
The negotiations were conducted in a very professional and respectful manner. The interactions between the different groups were interesting and enriching. What I liked most was that in the end we looked for the common good and made the decision that benefited everyone. -Tatiana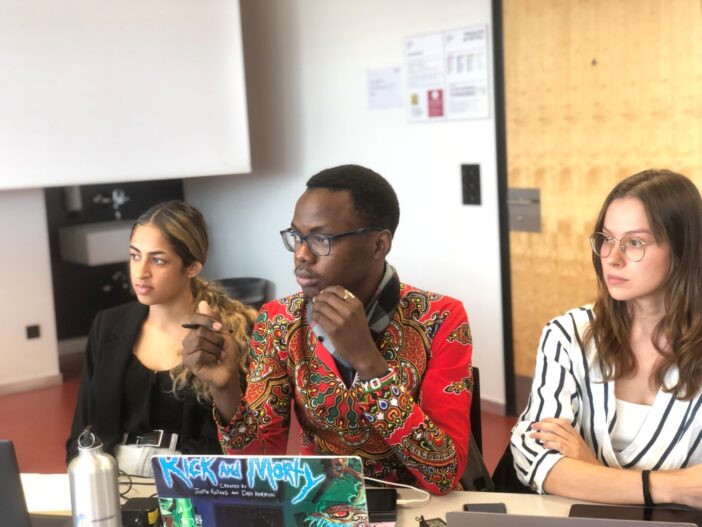 Any final thoughts?
It's been a thrilling and exciting program and I would want to participate in programs like this more often. -Kosi
One of the most enriching modules I have ever attended. Not only because we were a cool international group, but also because the structure of the week was brilliant. Research, discussions, reflection, presentations, and incredibly interesting guest speakers. And all that in one week! -Lucienne
The Swiss-African Business Case Challenge has not only allowed me to gain great insights on negotiating, but it has also made it possible for me to form some very valuable networks with my fellow students. It was a memorable week that will definitely be one of the highlights of my studies. -Sinthurriy