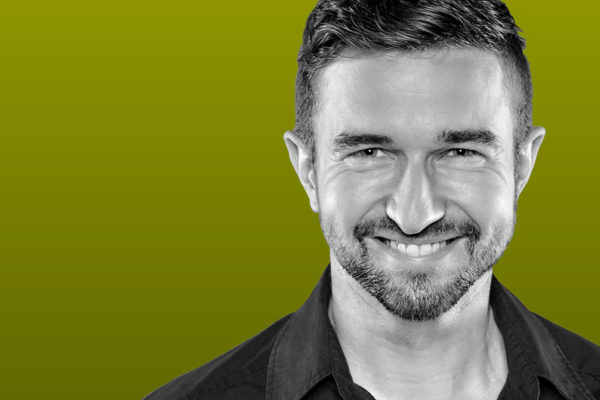 «I had a reluctant look around the room…
...yet still managed to convince everyone in the end.»
«This was in 2016, in Le Havre. At the time, I was studying for a master's degree in Business Development and Promotion at the Lucerne School of Business and was doing an exchange semester by the sea. That my first day would come with such a profound realisation exceeded even my wildest expectations.»
«The start of my studies in France was exciting and strange in equal part, what with the different culture, language, and new fellow students. Full of enthusiasm, I faced this adventure and very much looked forward to the experiences I'd be making abroad. On the first day, I was faced with a special challenge. Our lecturer, a psychologist specialising in personality analysis and optimisation, asked us to each give a 10-minute talk about our personal deficits – in front of the entire class. In French, of course. Looking around the room, I gasped. I was the only student whose mother tongue wasn't French. Once the initial terror had subsided, I decided on the offensive. I began my talk by saying «My weakness is French».
Everyone laughed, won over by Stefan Büeler's spontaneous statement. He had gained his first personal insight: daring to just go for it with aplomb yields results, both in business and in life.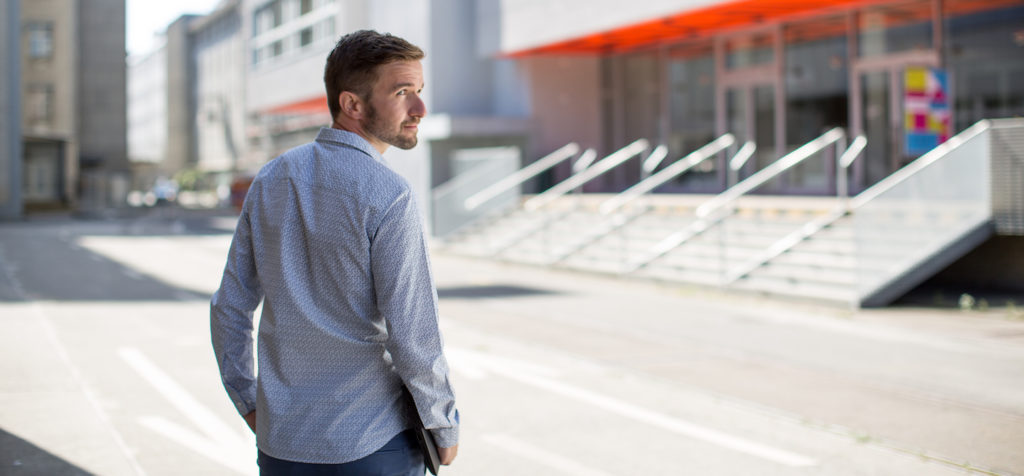 Over the course of his degree programme, Stefan took away many more of these practical insights. «I learned for life at the Lucerne School of Business,» he says with a smile and considers how – both in Le Havre and in his international class in Lucerne – various different cultures and work methods collided. «We learned how to find common ground and shared ways to initiate, implement and defend projects. The experience raised my awareness of diversity and gave me the sensitivity required for an exchange semester. I still benefit from these things in my day-to-day working life.»
After finishing his apprenticeship, Stefan knew «he wanted to go places professionally». But how? He eventually found the answer at an information event of the Lucerne School of Business. Today, Stefan is not only looking back fondly on an amazing study experience, but also on an outstanding master's thesis, which was picked up and fully implemented by his employer.
His two semesters abroad were the clear highlights of his studies. «Internationality lifts you up, professionally and personally. I still speak to my fellow students from back then. After all, you develop a bond by partying, discovering new things and generally spending time together. Another plus in this context was that the language of instruction was English. Together with the large network of partner universities the language formed an ideal basis for my two semesters abroad.»
There are many stories he could tell us, both funny and embarrassing ones. For instance, about that time when, during his first semester abroad in his bachelor's programme in Public Management and Economics, he had to live in the forest with 14 fellow students from around the world and very little in the way of basic infrastructure. But that is a different story…
Are you ready for international student life? Would you like to study in English?
Stefan Büeler
HSLU graduate and Head of the Office for Business and Public Transport, Canton of Uri